We are looking forward to helping students who have an opinion about online research and deciding the best products. Twice the every year InsideBedroom.com offers a $1500 scholarship to talented students across the USA and Canada.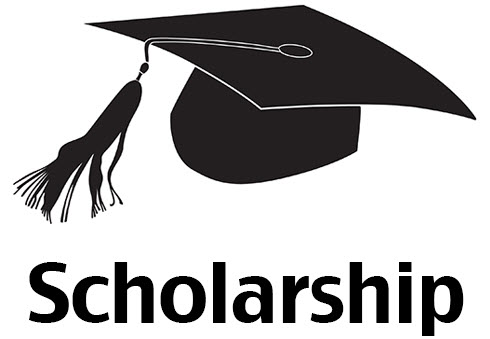 Why are we offering it?
Being mattress review website, we are always looking for new ideas that can resolve sleep issues and how buyers do online research. By doing your help, we will get cool ideas and concepts that you think are cool.
How to apply for it?
Steps:
1. Write a nice essay up to 500 words explaining your idea about "How to improve sleep pattern" or "How to do an online research to decide the best product".
Example of the write-ups:
2. Save the essay as PDF. Make sure you have your name and Email ID in it.
3. Send the PDF document to richardmorse441[at]gmail.com with email title: "$1500 Scholarship Application " and don't forget to mention these details in the email: [i) Name, ii) Your Education Field iii) Are you doing any part time Job iv) Age)]
4. Our editors will check the email and get in touch with you if they need any more info or correct missing information.
Note: Send your essay on or before 31st October 2018.
Eligibility: A minimum GPA of 3.0 enrolled or planning to enroll in an accredited college or university in Fall (of the current year) or Spring (of the following year).
General Requirements.
All winners will need to provide proof of meeting the following requirements:
Must be at least 18 years old
Must be a citizen of the United States or Canada
Must be enrolled in an academic programme or current college students already studying at an accredited U.S./Canada post-secondary institution.
Frequently Asked Questions
Is there more than one scholarship?
No – There is only the one scholarship available.
What is the amount of the scholarship?
The sum offered is $1,500; $1000 to the winner and $500 to the runner-up.
When will it be available to the successful candidate?
It will be available for the 2018-2019 school year.
When must I apply by?
Your application must be received on or before 31st October 2018.
How do you decide on the winner?
The winner will be decided on who best meets the qualification requirements. Our panel will consider each of your submissions and choose a winner from these.
When will the winner be notified?
The successful candidate will be notified by email after the selection date i.e. 15th December 2018. The winner will have until 7 days to accept, or another winner will be chosen.
If I am successful, will the scholarship continue next year?
NO – the scholarship is for one year only to help you get started.  You may apply for the scholarship again next year along with other new applicants.
Will you email me with the results whether I win or not?
Yes, if you fail to win the scholarship this year you will be informed of who the winner is. You will also be able to view the winning article and the name and school of the successful applicant.
If I am unsuccessful can I apply again next year?
Of course, you can – all unsuccessful candidates, the winning candidate and new candidates can all apply next year for our scholarship. You will all have an equal chance of winning.
If I am successful how will I be paid?
You may be sent the payment directly. If you have a college account, it can be paid to that.
About Your Submitted Content
Please be aware that by submitting an essay, you are granting InsideBedroom an unlimited license to use your essay in whole or in part as we see fit, and relinquishing any copyright to your essay.
Privacy
We take privacy very seriously. The information you provide will be used for the sole purpose of deciding the scholarship winner.