Hello,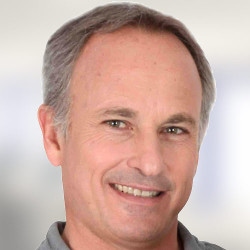 My name is Richard Morse. I am 49 years old and live in Pasadena, California. The purpose of this story is to explain why I became more interested in mattresses from a comfort aspect rather than a commercial one.
I have been working in the mattress and bedding sales sector for many years and believed that I knew just about all there was to know about mattresses. Want a recommendation for the best mattress for you? I was your man! Other sales staff would point prospective customers in my direction when they asked awkward questions. I was The Man!
I knew it all! Then I was diagnosed with a degenerative disk disease known as Discitis osteomyelitis. That same year I also had a bad fall which ruptured my hamstring and calf muscles resulting in internal bleeding.
What is the Best Mattress?
Eventually I was allowed home from hospital and it was then that I understood the limitations of my mattress. Mine was a good make with excellent reviews – but it was no good for people like me! I could not get comfortable. It was then that I realized I had no idea at all about the best mattress for people suffering common muscular or arthritic conditions. I began to understand why some were asking the questions they were asking.
The only type of mattress that I found would meet most of my needs was a memory foam mattress. I then got to thinking about the problems others may have finding the best mattress for them. Memory foam may not be good for everybody – so what then?
There is More Than One Type of Mattress!
That's what prompted me to check out all the different types of mattress available, from air and latex to innerspring and waterbeds; from crib mattresses and futons to pillow top and floor mattresses.
I reviewed a large number of mattresses of different types and selected the top 10 of each to review and report on their own specific benefits and ability to meet a wide range of different people's needs.
I created InsideBedroom.com (which is sure to be of help to practically everybody seeking the best mattress) not only to meet the criteria demanded by their own individual health needs but also to satisfy their personal preferences. Some people may prefer a water bed to an air bed, while others may love the way a memory foam mattress provides them the type of support they need.
Why Select InsideBedroom.com To Help You Decide?
Not only have I worked in the bedding and mattress business for many years, but I understand mattresses and am knowledgeable about the pros and cons of each type. The two most important properties of any mattress are support and comfort.
The weight of the mattress is also important. Mattresses need to be turned or flipped occasionally to maintain even support and wear. Some mattresses can be heavy – often too heavy for you to turn, particularly if you have a medical condition. I have taken this into consideration in my reviews, together with some other factors that those inexperienced in mattress design and construction might overlook.
No Such Thing as the Best Mattress
There is no such thing as 'The Best Mattress' for anybody. Each person has their own preference regarding mattress design and construction. Some cannot sleep in memory foam beds, while others feel insecure in air or water beds. Many insist of on using what they are used to – a box spring or innerspring mattress, or even a pocket coil mattress where each spring operated fundamentally independent of its neighbors.
I take all of this into consideration in my assessments, while also taking any medical disabilities into account. You get a truly independent analysis and expert opinion when you refer to InsideBedroom.com before deciding which mattress to purchase.
My final point is to never buy a mattress without trying it out first. Find out if you are able to flip and turn it, and make sure you feel comfortable when lying on it in your regular sleeping position. A comfortable mattress is critical to a good night's sleep. It can not only help you live longer, but also keeps you more alert during the day, helps you lose weight and helps your brain work more effectively.
For more details on the importance of your mattress and how to choose the most suitable mattress for you, visit InsideBedroom here.
Regards, and here's to a wonderful night's sleep,
– Richard Morse