Have you ever twitched just as you are falling asleep? Maybe you have but you haven't been aware of it. It is believed that up to 70% of people experience a sudden jerk in that few moments between being awake and being asleep. This involuntary muscle spasm is known as a hypnic jerk, sleep start or hypnagogic jerk, and as inferred above, is quite common. But what is hypnic jerking, what causes it and can it be cured or controlled?
Table of Contents
Symptoms of Hypnic Jerking
Hypnic (hypnagogic) jerking displays no genuine symptoms other than the typical twitching and jerking that give it its name. The term does not refer to a medical disorder as such. The jerks are uncontrolled and may wake you up, but more usually you will remain asleep after the jerking is initiated.
However, whether you call them symptoms or not, there are some effects that can be noticeable. Among these are a strange feeling of falling, an increased breathing rate and a rapid heartbeat. You will usually not waken up, although hypnagogic jerking has led to some people becoming anxious about it and developing insomnia.
Characteristics of Hypnic Jerking
Hypnagogic jerking has a few alternative names. The most common are the hypnic jerking we have used above, sleep starts, night starts, sleep twitches and myoclonic jerks. Such involuntary movements are known under the general term, myoclonus. This term refers to an involuntary muscle jerk or twitches such as hiccups, the twitches some people get in their eyelids and other muscle twitches that can affect otherwise healthy people. They are not a form of illness, and rarely cause a medical issue.
However, they can lead to the development of insomnia or even anxiety, particularly if they occur constantly when an individual is trying to get to sleep. Most people are unaware of them, though not all. The latter can develop a feeling of fear when they occur, even though they cause no harm. Check out this video for an example of what myoclonic or hypnic jerking looks like.
What Causes Hypnic Jerking?
There are several explanations given for hypnic jerking – or hypnagogic jerking to give it its correct name. A number of physicians and scientists, including the American Orthopedic Society for Sports Medicine, have studied this hypnagogic jerking phenomenon. The AOSSM and other scientists have concluded that fatigue, stress, anxiety, nicotine, caffeine and late-night exercises may lead to hypnic jerks. They are experienced not only by those with a lack of sleep or bad sleeping habits but also by otherwise healthy-living people.
There is a theory that hypnagogic jerking is innate in the human psyche; that it is a remnant of the primate brain where just as you are falling asleep, you experience a feeling of falling out of a tree in which you were sleeping. The jerk is a symptom of a feeling you are about to fall. Others believe you may simply feel as though you are falling into a void when you are between alert and sleeping and that hypnic jerking is a symptom of this.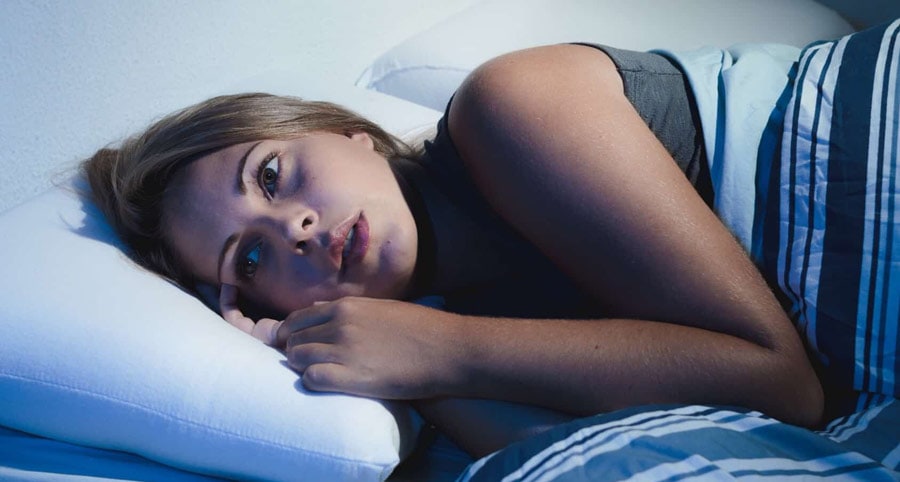 The Scientific Explanation of Hypnic Jerks: There is usually a door between your dreams and the real world outside of them. Usually, your dream world cannot get through that door and into reality, but not always. Sometimes that door is ajar. The most common example of this is REM sleep – when your eyes follow what you are looking at your dream world. If you are watching somebody or something move in your dreams, then your eyes will move noticeably while you are asleep. REM – or Rapid Eye Movement is an involuntary movement of your eyes in the real world.
Hypnic jerks are different. They have nothing to do with the dream world but do have to do with your brain. When you are fully asleep your brain effectively paralyzes your body so you don't thrash about; for example, while you dreaming about fighting. It is believed by sleep scientists that in that time between being fully awake and fully asleep, a battle takes place in your brain between your body's motor system and sleep paralysis. Instead of there being a switch that passes conscious muscle control to the brain's paralyzing control (this does not affect breathing, heartbeat, and other essential processes) there is a transition period when the two systems (awake and asleep) fight against each other.
There is a system of nerve cells deep in your brain known as the 'reticular activating system (RAS)' which makes you feel fully awake and alert when activated. There is also an opposing 'ventrolateral preoptic nucleus (VLPN – sometimes VLPO)' which makes you feel sleepy when activated, and also activates sleep paralysis. As the VLPN forces your mind to begin ignoring the outside world and start dreaming, it appears that the RAS sporadically fights back to keep you awake. Your energy tends to be activated in surges and creates random movement in your muscles. This could be said to be the last traces of RAS activity retaining normal motor control before the VLPN finally prevails. Hypnic jerks are caused by your RAS making a final stand before dying down for the night.
Many sleep scientists believe that this is the main reason for hypnic dreams. This video explains both these theories so check it out before coming to your own conclusion.
Dream Incorporation: If you dream about an alarm going off then suddenly waken up and find that it is your alarm clock that is ringing, then that is an example of 'dream incorporation.' Fundamentally, something happening in the outside world is being included in your dream. You might dream about being pushed and pulled about, and then waken to find it is somebody trying to awaken you for some time. That's another example.
This type of phenomenon is not hypnic jerking, but dream incorporation. The dream world does not cause hypnic jerking, but it does cause REM. A genuine hypnic jerk can be incorporated into a dream, but not vice versa.
How to Avoid Hypnic Jerking
Is it possible to avoid hypnic jerking? Many say 'no' though there are some things you can do to either avoid cyclonic jerking or reduce its frequency. First, as explained earlier, you can avoid drinking caffeine in the evening or within a few hours of sleep. Caffeine can keep you awake, and this could easily lead you to hypnic jerking – just as it can if you don't get enough sleep.
Avoid caffeine day and night. Excess coffee could lead to poor sleeping habits, while abstinence from coffee could help you to remain sane. If you or a relative must drink coffee then do so in the morning and part of the afternoon. This could then keep your afternoon free. You could then spend some time searching for your hobby.
One of the first things you could potentially do is avoid caffeine in the afternoon and evening. Even if you get some refreshing coffee in the afternoon, this could have a serious effect on your overnight sleep. The lack of the latter, on the other hand, could easily cause a hypnic jerk.
Reduce Caffeine: It would be most reasonable for you to keep caffeine down to a minimum, but if you need to have it, make sure that you do so in the morning and make sure that you avoid it past midday. This would give you the best chance of getting rid of the jerks.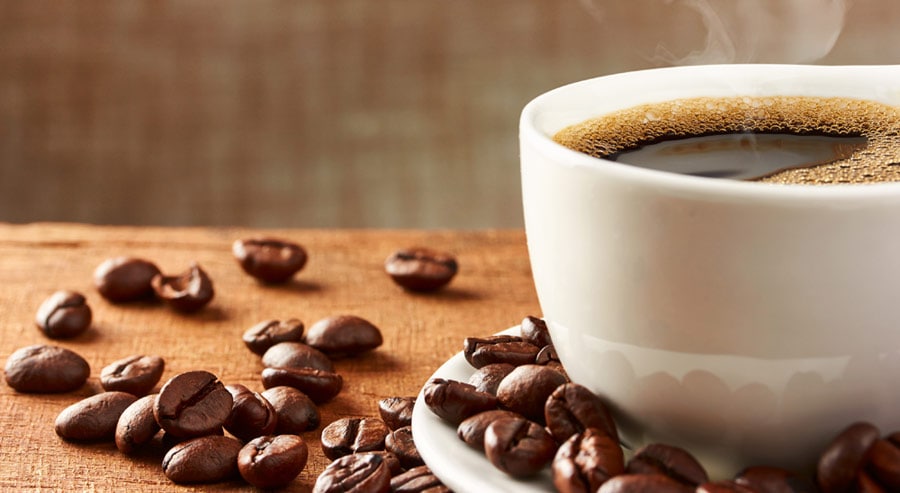 Conclusion
Hypnic jerking appears to be due to some traces of your waking life intruding into your dream world. Rapid Eye Movement (REM) is due to traces of your dream world intruding into your waking world. There are steps you can take to reduce the incidence of hypnic jerks. Among these avoiding drinking caffeinated drinks before sleep, reducing your alcohol intake, avoiding heavy exercise just prior to bedtime, avoiding sleep deprivation and one other that has not yet been mentioned: avoiding a deficiency of calcium and magnesium in your diet.
There is a further issue that has to be addressed: your sleeping position. If you don't feel totally comfortable in your bed, then perhaps you need a new mattress. Check out our 15 Best Mattresses here. If you can't find one to suit you, then visit the Inside Bedroom website for more information. You should have at least one bed that is comfortable to sleep in and help you overcome your hypnic jerking, or at least keep you comfortable and safe should you be affected.
Hypnic jerking, hypnagogic jerking, sleep starts or whatever you want to call the phenomenon, are not serious and should cause you no lasting damage. Hypnic jerks can cause injury if you have no soft surface to lie on. Inside Bedroom can provide you with a large choice of memory foam mattresses that will be suitable for you. We can also provide you with comfortable latex mattresses.