Transparency Disclosure: We may receive a fee from the seller for any purchases made through links on this website or from other sites accessed via this website. This fee incurs no additional costs for the buyer. To learn more, please read our full disclosure page here. Read our Product Research and Testing page to know more about our review process in detail.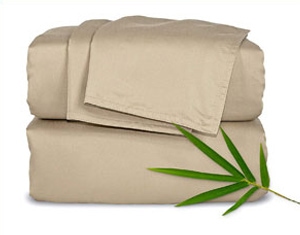 Our best bamboo sheets review for 2023 presents to you our 8 best bamboo sheets in 2023. A question you may have is why bamboo sheets? What's so different about them that you should use bamboo fiber rather than cotton or a synthetic fiber such as polyester? These questions will be answered below, where we not only provide our review but a buyer's guide to bamboo sheets and some Questions and Answers.
Bamboo fiber sheets are also known as bamboo-derived rayon sheets. There are many fibers whose properties render them very comfortable to lie on, and that can keep you dry by wicking away moisture generated by your body during warm nights. Bamboo derived rayon provides a number of advantages over regular cotton linen that makes it good for use in bedding: a sheet set commonly consists of an elasticized bottom sheet that fits around the mattress, a top sheet, and two pillowcases. Bamboo fiber rayon will keep you warm in winter and cool in summer. Few other fabrics can do this.
We have tested a number of different bamboo rayon sheets, and have come up with the following 8 that we feel are best. Many are made in China, where high-quality bamboo grows naturally, and they are also made in India. Bamboo linens are eco-friendly and biodegradable. All of those in the table below come as a set of four as described above (1 elasticized fitted sheet for the mattress, one top flat sheet, and 2 pillowcases.
| Ranking | Brand and Name | TC | Size | Price |
| --- | --- | --- | --- | --- |
| #1 | Linenwalas Bamboo Sheet Set | 300 | T, T-XL, Q, K, CK | View on Amazon |
| #2 | Malouf Bamboo Sheet Set | NS | Q, K, CK + SH | View on Amazon |
| #3 | Brielle Bamboo Sheet Set | 300 | S, T, F, Q, K, CK | View on Amazon |
| #4 | Royal Hotel Bamboo Sheet Set | 260 | T-XL, F, Q, K, CK | View on Amazon |
| #5 | Bed Voyage Bamboo Sheet Set | 300 | Q, K, CK + SH | View on Amazon |
| #6 | Zen Bamboo Luxury 1500 Series | NS | F, T, Q, K, CK | View on Amazon |
| #7 | Cariloha Resort Bamboo Sheet Set | 400 | T, T-XL, Q, K, CK | View on Amazon |
| #8 | Clara Clark Bamboo Bed Sheet Set | NS | F, Q, K, CK | View on Amazon |
TC: Thread Count – NS: Not stated.
Sizes: Q: Queen; K: King; CK: Cal King T: Twin, T-XL: Twin XL, F: Full, S: Standard
SH: Split Head. A split head enables the sheet to be used on split adjustable beds so each partner can adjust the angle of the pillow end of the bend without affecting their partner's sheet.
Table of Contents
1. Linenwalas Softest Bamboo Sheets
Linenwalas bamboo sheets are made using a 300 thread count sateen weave. This 4-piece set is available in white and 8 colors, and you will feel like you are sleeping on a cloud every single night. Like all other bamboo-derived rayon sheets, the Linenwalas set will help regulate your temperature throughout the night, while enabling you to sleep in total comfort between two soft, silky sheets.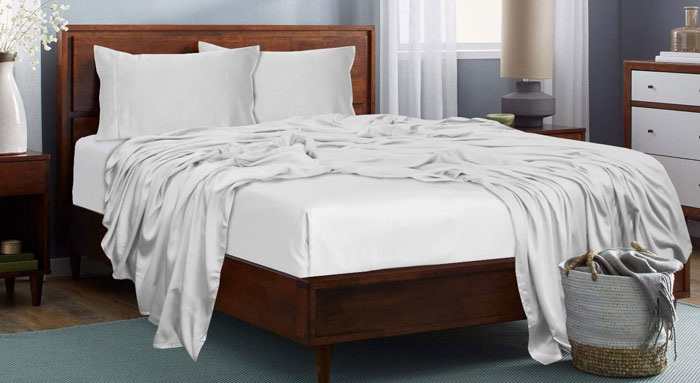 Many people say that these are the most comfortable sheets they have slept on and that they are ideal for hot summer nights when people can be kept awake by the heat in their bed. Like most other bamboo sheets, the Linenwalas sheets are antifungal, antibacterial and hypoallergenic. They tend to deter bedbugs and dust mites and are free of annoying chemical smells, toxic materials, and ozone depleters. The elasticized sheet is 60" x 80" with a 16" elasticized pocket; the top sheet is 94" x 102" and the two pillowcases are 20" x 30" in size.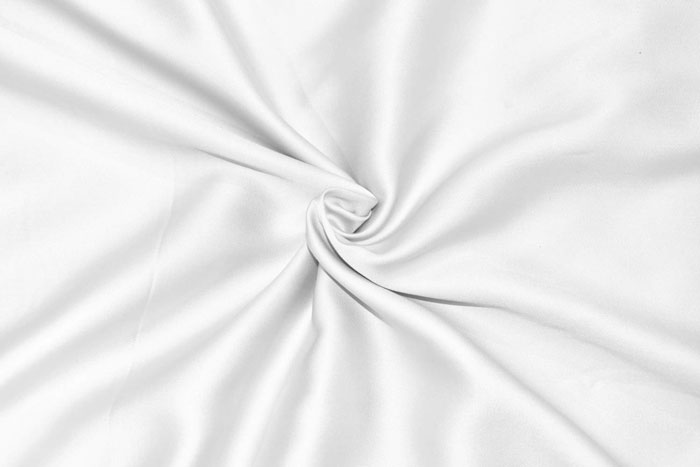 Pros
As with all bamboo-derived rayon sheets, this set is extremely smooth and silky, and are a dream to sleep with.
Available in white plus nine colors.
100% bamboo fibers – no other material is used.
Can be washed in cold water. If you wash in warm or hot water, you are likely to get pilling. Dry on a low heat setting or outside on a line if possible (recommended.)
90-Day trial: if you are not happy after washing with 90 days usage, then a free replacement will be delivered to you.
100-Day warranty.
Cons
Nothing specific that we could find, though some users complained about stitching issues after washing. We did not experience this in our tests. Nevertheless, this dropped the Linenwalas sheets down our ranking.
Editor's Notes: These sheets are a good example of bamboo-derived rayon bedding. We could find no specific issues with them, although we only tested them for a short period. Some longer-term users complained of pilling and some seams coming apart due to bad stitching. We found none of this, and 79% of buyers gave it high ratings (4-5).
2. MALOUF 100% Rayon from Bamboo Sheet Set
Made in China, the set of Malouf Rayon from Bamboo Sheets are wonderfully smooth to sleep on and are breathable to help regulate your sleeping temperature. Bamboo fibers are porous, much more so that cotton, and keep you dry by absorbing and wicking away moisture from your body. These Malouf 100% bamboo sheets are perfect for you if you have sensitive skin that is easily irritated.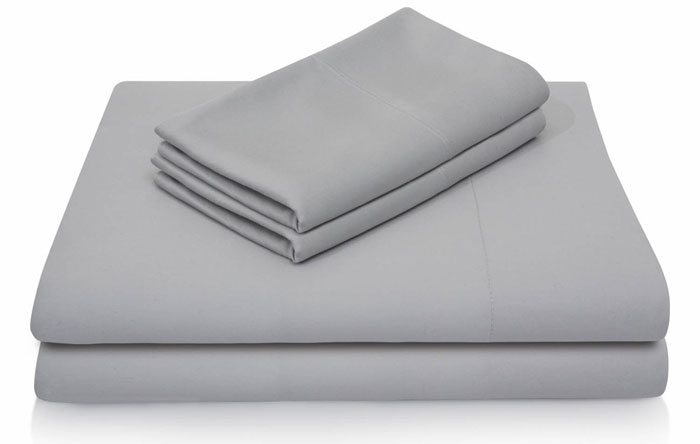 The bottom sheet is made with a full-length elastic perimeter that is extremely thick to provide a secure fit on any mattresses up to 22 inches thick. It is easy to fit and exceptionally smooth. The deep pocket design renders it versatile and suitable for the vast majority of mattresses including split adjustable beds.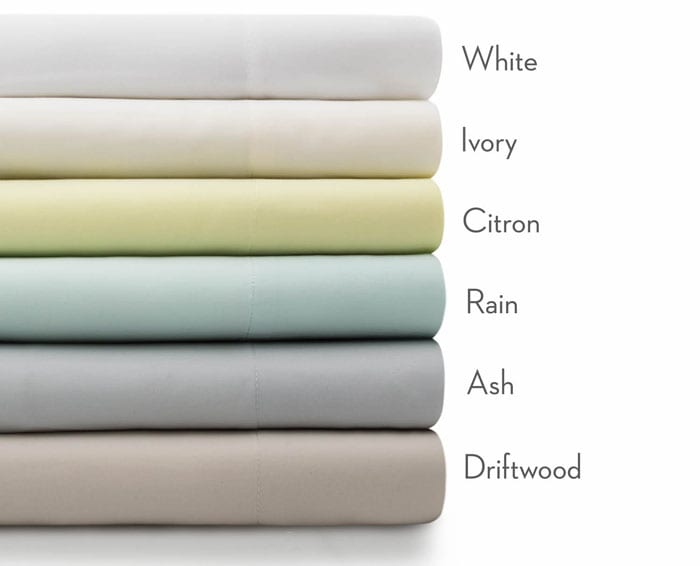 Pros
Made 100% from bamboo rayon.
Silky soft to lie on – and under.
Suitable for mattresses from 6" to 22" thick.
The Queen size set comes with a 60" x 80" fitted sheet, a 106% x 106" flat split head sheet and two 22" x 36" pillowcases.
5-Year warranty against manufacturing and material defects.
Cons
None that we could find, though some users report that the sheets are inconsistent in dimensions and the way they react to washing.
Editor's Notes: Although the LinenSpa trademark is owned by Malouf Marketing Inc who is based in Logan, Utah where the product is designed, they are manufactured in China. These sheets are very soft and smooth and are available in white and five colors. They appear to be of high quality in spite of some reported issues with dimensions, particularly how thick a mattress the elasticized bottom sheet consistently fits. The split head is an excellent feature for those who have split adjustable beds, with separate adjustments for each side of the bed.
3. Brielle Bamboo Rayon Sheet Set
The Chinese-made Brielle bamboo rayon sheet set is available in white and seven colors. Brielle sateen is extremely smooth and silky, and a joy to sleep in, offering the smoothness of silk and the comfort of cashmere. All bamboo-derived rayon fabrics offer these properties. Bamboo fibers are more breathable than cotton, therefore they cool you better than cotton.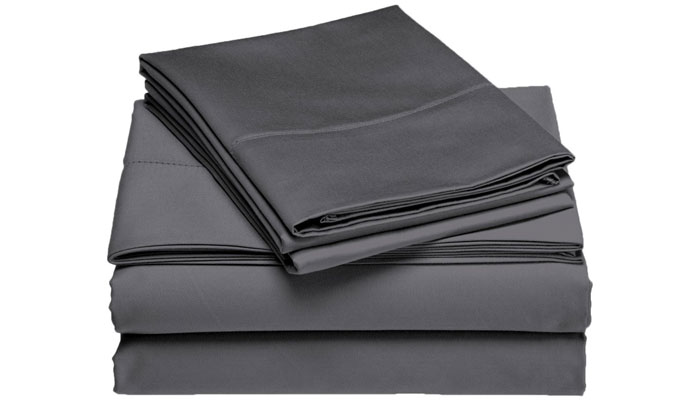 As explained earlier, bamboo-derived rayon has incredible moisture-wicking properties than cotton and is much more breathable. This is why bamboo sheets are prized over even the best cotton sheets. The Brielle bamboo sheet set comprises the same four pieces as those above, though of different dimensions. There is a bottom fitted elasticized sheet of 54" x 76" to accommodate the mattress, a top sheet of 81" x 91" and two 20" x 30" pillows.
Pros
The bottom fitted sheet can fit mattress thicknesses of up to 17 inches. It has a 4-inch hem and French closure pillowcases. Also known as a European closure, the end of the pillow is covered, tucked into an internal flap of around 8" – 9" that holds the pillow in place and hides its end.
Can be machine washed using a gentle, cold cycle and tumble dried on a low setting. Remove before completely dried to avoid wrinkles. The sheets and pillowcases can be ironed when slightly damp to keep them perfectly flat and smooth until used.
Available in white and 5 colors.
Cons
Again, we could find no fault with these sheets.
However, those using them for protracted periods comment on pilling, also referred to as bobbling, fuzzballs or lint balls, where small balls of the fiber form on the sheet. You can remove pills using a disposable razor, a pumice stone or a device specifically designed for this purpose.
Warranty only one month.
Otherwise, excellent.
Editor's Notes: The Brielle bamboo-derived rayon sheet set is very similar to the others. Bamboo fibers have pretty much the same properties of other bamboo fibers, and they all tend to possess cooling and moisture-wicking properties. They all have similar washing and drying instructions and they can all demonstrate pilling depending on how well they have been made and the quality of the bamboo fabric.
4. Royal Hotel Bamboo-Derived Rayon Sheet Set
The Royal Hotel bamboo sheets are also extremely soft and great to sleep with. They absorb 60% more moisture than cotton sheets and can be machines washed in cold water with a mild detergent. As the BedVoyage bamboo rayon sheets above, they can be tumble dried on a low heat setting and be removed immediately the drying cycle is over. They can also be ironed flat with a warm iron if necessary.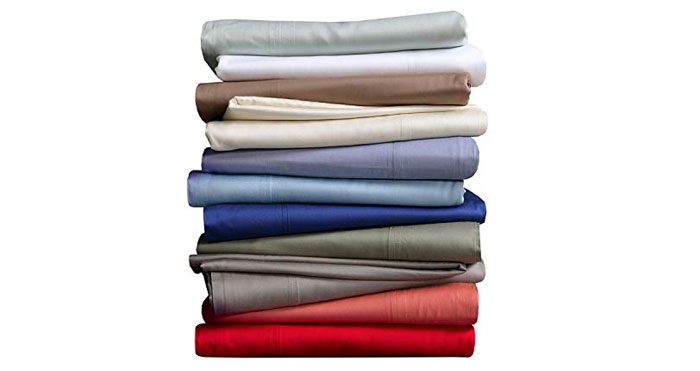 These bamboo sheets are available in white plus 13 colors, so you have plenty of choices. They are also available in Queen, King, CalKing, Twin-XL, and Full sizes, along with Split King and Split CalKing for adjustable beds where each side can be adjusted independently. You can wrap yourself up in these sheets without feeling too warm or sweaty. The fibers wick away any moisture to help keep you dry while you sleep – or lie awake enjoying the experience of bamboo sheets!
Pros
Helps make you feel comfortable in any climate irrespective of the ambient temperature at night.
Great if you have a tendency to allergies or chemicals irritate your skin.
Easy to wash, dry and keep in perfect condition.
Queen size set comes with a fitted sheet at 60" x 80" that can fit an 18-inch thick mattress; a top sheet is 92" x 102" and two pillowcases at 20" x 30".
30-Day warranty against manufacturing and material defects.
Cons
We could find none, though some issues with the quality of stitching have been reported.
Editor's Notes: The Royal Hotel bamboo-derived rayon sheets are very comfortable to sleep with. They may have been rated more highly, although a few buyers have commented on stitching not being straight and failing. Otherwise, we found this to be an excellent and very comfortable set of sheets and pillowcases.
5. BedVoyage Bamboo Sheet Set
BedVoyage 100% Bamboo-derived rayon sheet sets consist of an elasticized and a flat sheet plus two pillowcases as that above. They are available in nine colors plus white. They are soft, cool and very breathable with a wonderful silky feel to them. The BedVoyage sheets are made in China, and the fitted sheet is 60" x 80" with an 18" deep pocket to secure it to the mattress.
They can be machine-washed on a cold water cycle and machine-dried on low heat – but should be removed immediately the drying cycle is complete. These are exceptionally comfortable sheets to sleep on and under, and their moisture-wicking properties help you keep dry at night.
Pros
Temperature regulating properties to help keep you cool.
Made without toxic fire retardants, formaldehyde, heavy metals, phthalates or other hazardous materials.
Antibacterial and resists dust mites, mildew and odors.
Hypoallergenic
Available in white and nine colors.
King size is available split for adjustable beds, so each side can be adjusted independently.
Editor's Notes: Although made in China, where do you think the best bamboo grows? Most of the best bamboo rayon sheets are made in China, and some in India. BedVoyage bed sheets made using 100% rayon derived from bamboo fibers are amazingly soft to use in bed, and once used you will probably never want cotton or other types of sheet again. We highly recommend BedVoyage bamboo sheets if you prefer their luxurious feel to the way cotton or linen sheets often keep you feeling warm and sometimes damp and sweaty.
6. Zen Bamboo Luxury 1500 Series Bed Sheets
The Zen Bamboo Luxury 1500 series of bed sheets is another set of 4 items that are also soft and smooth to the touch. They are not 100% bamboo as those above are but are made in China from 40% bamboo-derived rayon and 60% brushed microfiber. You can sleep comfortably in these high-end luxury 1500 Series bamboo bed sheets.
The sheets are of high quality, durable, and soft. No itching or rough fabric against your skin. They should fit perfectly on your mattress and look terrific. These organic bamboo fiber sheets are comfortable, ultra-soft and silky which ensures that your body and mind get a peaceful sleep all night long. They are fabricated using an eco-friendly organic bamboo fabric blend with microfiber, offering luxury coziness and breathability. They are not 100% bamboo fiber, but only 40%.
Pros
You get the benefits of bamboo mixed with the benefits of silky microfiber (polyester.)
They are soft and luxurious and comfortable to sleep on.
Available in white and 11 colors.
Hypoallergenic, stain-resistant and are claimed not to wrinkle.
Machine washable – although we have found that bamboo-derived rayon products have to be washed in cold or very cool water. This information is not provided.
Brushed microfiber is very plush and silky. It is made from synthetic polyester fibers.
30-Day satisfaction guarantee: return it for a full refund within 30 days.
Available in white + 11 colors.
Cons
Not all bamboo fiber. The polyester content introduces chemicals, so the sheets cannot be claimed to be 100% natural (which they are not to be fair.)
Other than the materials of manufacture, the sheets are very comfortable, silky and soft which is why we have included them.
Editor's Notes: The Chinese-made Zen bamboo sheets are of high quality and comfortable to sleep with. Although they are not 100% bamboo, but predominantly (60%) polyester microfiber, they are still extremely comfortable and deserve their place in this review. Our 'Cons' are not related to their comfort and excellent properties, but to the fact that they are not as eco-friendly as 100% bamboo sheets.
7. Cariloha Resort Bamboo Bed Sheet Set
This 400 thread count bamboo fiber rayon is said to be smoother than 1000 thread count Egyptian cotton. It also has a sateen finish that feels exceptionally smooth when you lie on and under it. This sheet set possesses the same properties as those above: it helps keep you dry during the night, keeps you cool and has a luxurious silky feel. The pocket depth of the elasticized bottom sheet is 18 inches. The sheets are made in Turkey.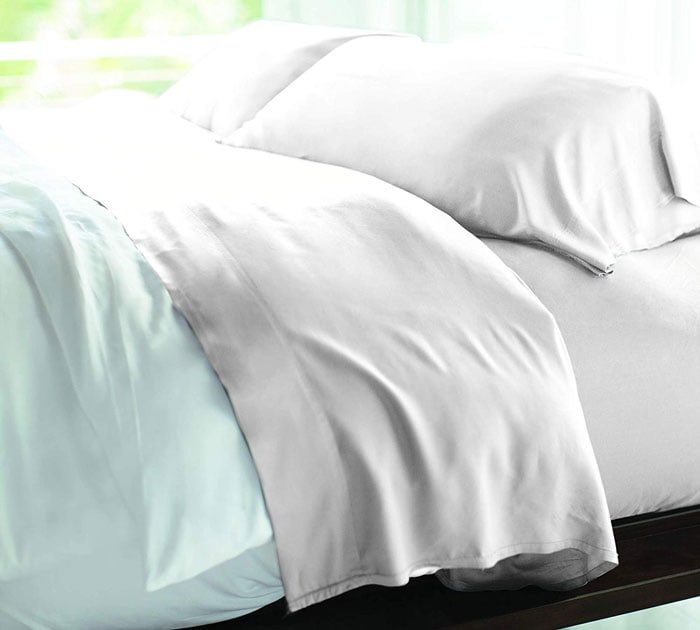 Pros
Made from 100% bamboo-derived viscose with a 400 thread count and a sateen finish.
Hypoallergenic and repels odors. The fabric is antibacterial and also helps you to avoid skin irritations.
Hazardous or toxic chemicals such as phthalates and heavy metals are not used in its manufacture, and it is free of formaldehyde, CFCs and other ozone depleters.
100-night warranty against poor workmanship and material defects. (Note Cariloha also offers the Cariloha Classic bamboo sheet set that has a Lifetime Warranty though this has only a 230 thread count against the 400 TC of the Resort).
100-night trial period during which the set can be returned if you don't like it.
Cons
Cost is a little bit higher than others, but by no means the highest. If you have a good mattress, then you want good sheets to go with it.
A few complaints regarding shrinkage after washing, and also of pilling after a short period of time.
No significant other issues that we could find.
Editor's Notes: The Cariloha Resort bamboo rayon sheets are amazingly soft and silky, and are generally high-quality sheets. There appears to be an issue with shrinkage after washing, but much depends on the washing temperatures involved. You need to use a gentle washing cycle in order t prevent these delicate sheets from shrinking and being damaged.
8. Clara Clark Bamboo Bed Sheet Set
The Clara Clark bamboo bed sheet set is very similar to those above. It is manufactured using 100% bamboo fibers with a sateen finish with a superb silky feel to it. Like those above, it provides you with a superb sleeping surface, with a silky sateen sheet enfolding your body as you sleep. Both top sheet and fitted bottom sheet are much silkier than cotton sheets, even the superb Egyptian cotton, and make you feel like you are sleeping in heaven!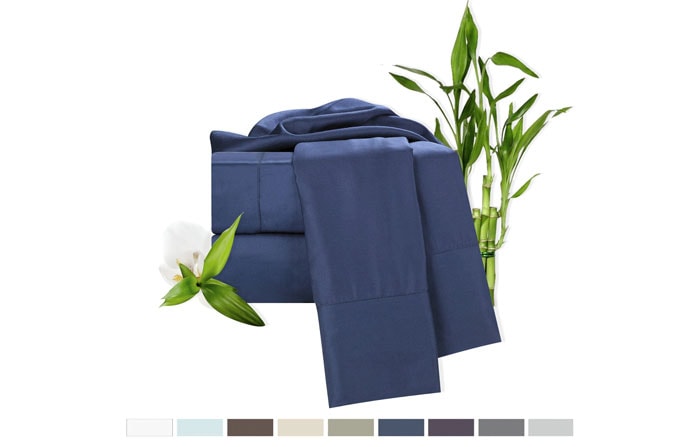 Clara Clark is so confident of their sheets, that they offer a 'no questions asked' 100% Customer Satisfaction Guarantee should you not be happy with your purchase. The sheets and pillowcases can be washed in cool water (such as a color cycle) and tumble dried on a low setting. They should not be dry-cleaned, ironed or bleached.
Pros
Keeps you cool and dry at night.
Hypoallergenic and antibacterial.
No hazardous chemical used in their manufacture: free of phthalates, heavy metals, formaldehyde, ozone depleters, and CFCs.
Available in white and 5 colors.
100% guarantee: no questions asked and a full refund if you are not happy with the bamboo rayon sheet set.
King size dimensions: a 13-Inch deep fitted pocket on the 78" x 80" elasticized sheet; a 102" x 105" top sheet and two pillowcases at 20" x 40".
The elasticized sheet can fit a 13-inch thick mattress: thick corner strap to prevent snapping.
Cons
Shrinking issues reported by a number of buyers – particularly after washing. They should be washed on a cool setting, though probably cold is better. Although they can be tumble dried, probably drying outside (or even inside) on a line would be better for preventing shrinkage.
No other significant issues that we could find – although our testing does not involve sleeping with the sheets for weeks.
Editor's Notes: The Clara Clark bamboo sheets appear to be a good example of this type of sheet, although they may be somewhat susceptible to forced drying. We have them at #8 based on their buyer ratings, although we found them not much different to other sheets made from bamboo-derived rayon.
Buyer's Guide to Bamboo Sheets
Our Best Bamboo Sheets Review 2023 is based on careful research of the bamboo-derived rayon sheets available on the market. Here are some tips on how to select the best bamboo mattress to meet your needs. Our Buyer's Guide to Bamboo Sheets refers to those manufactured using bamboo-derived rayon fiber.
So why choose bamboo sheets? What's so special about bamboo that makes it so popular for sheets over far less expensive products made using cotton or synthetic fibers such as nylon or polyester? We shall answer that question and more, so let's dive in and explain why bamboo is so popular and why it is used for sheets.
Why Choose Bamboo Sheets
Bamboo sheets are popular for a number of reasons. A large reason for them being so popular for bed linen is that the fiber is 100% organic, and no hazardous chemicals are used when the sheets are manufactured. Here are some of the reasons why bamboo-derived rayon fibers, and the items made using them, are better for the planet and for your own health than synthetic fibers such as polyester, nylon, acrylics, and polyurethanes.
Odor: Most synthetic fiber production involves the use of chemicals which can lead to odors in the product itself. Such odors may be particularly noticed in foams used in mattresses and pillows, but can also be present in synthetic fibers used for sheets and other forms of bedding. Bamboo sheets are natural and emit no such odors. There is also the fact that bamboo is a natural product, so is free of the chemicals used to produce synthetic fibers such as polyester, acrylic, and polyurethanes.
Allergens in Bamboo Fiber: This is one reason for choosing bamboo sheets. Also, bamboo fiber is hypoallergenic, meaning that it does not lead to allergic reactions, even if you easily get hay fever when pollen levels are high. Bamboo fibers do not trigger allergic reactions.
Bamboo Fibers are Antifungal and Antibacterial: Fungi and bacteria are unable to thrive in close contact with bamboo sheets. You will never catch a cold by sleeping in bamboo fiber sheets. The bamboo will help you overcome any bacteria or fungi that may cause you to become ill – in fact a bamboo-derived rayon sheet will help protect you from any fungal or bacterial presence close to you. Such sheets are very comfortable to lie with and sleep with, and while they may be relatively inexpensive compared to some high-end cotton sheets, they punch their weight when it comes to destroying bacteria and other agents that may affect your health.
Temperature Regulation: Bamboo fibers have almost perfect temperature regulation properties. Many people can sleep all night and always seem to stay cool. Others wake up in the night covered in sweat and feeling very hot. Bamboo sheets can help the latter to stay cool, and can also wick away moisture to help dry their skin.
How to Choose Bamboo Sheets
There are several factors to consider when choosing bamboo sheets for your bed. The first factor is the size of your bed. Then you have the depth of your mattress, your own personal comfort preferences and then any specific properties in the sheet, such as hypoallergenic properties, and how the sheet keeps you cool and dry throughout the night. Let's begin with dimensions!
Bed Size: This may seem obvious, but you would be surprised by the number of people who don't do this. Sheets are made for specific sizes of bed. The more common of these are Twin, Full, Queen, King, and California King. Bamboo sheets are manufactured to these sizes, though not all sheets will fit all possible bed/mattress sizes. So make sure you know the size of the bed you want the sheets for.
Mattress Size: You don't choose bamboo sheets on price alone! There are more factors involved than just cost. The first is size: whether you are in a hurry or have all the time in the world, make sure you understand that the cheapest is rarely best and that the most expensive is not always the best. What is of most importance is that your sheets fit your bed! We explained that above, but a sheet set includes the elasticized sheet which must fit your bed! A sheet with a maximum 8-inch pocket is unlikely to be good for a 12-inch thick mattress! So #1: make sure the elasticized sheet fits the mattress!
Split Head: If you have an adjustable bed, or have fitted an adjustable frame, where each side of the bed can be adjusted independently, then you will need a split head fitted sheet – and preferable have both sheets split. The split means that each side of the bed can be independently adjusted in head and neck elevation without upsetting at least one of the partners in bed. Not all bamboo-derived rayon or viscose sheets offer a split head option.
Thread Count: The thread count (TC) of a sheet is a measure of the number of horizontal and vertical threads on a square inch of the fabric. 150 is good, 250 is better and 400 is very much better, and the TC can go all the way to 1,000 and over. The higher the thread count the softer the sheet. Different people have their own individual needs. While some like a really soft sheet that folds all around them, others prefer something crisper that don't give so much. Some prefer crisp cotton feel while others may like the feel of silk or of cashmere – or something between the two. You can also get bamboo sheets with a sateen finish, making them extra silky and luxurious.
Percale Finish: Percale sheets are woven in the traditional way: One yarn under and one yarn over in the weave. This type of weaving results in a sheet with a crisp rather than a silky feel to it. The finish is more matte than shiny, and it is durable and tends not to pill so much over time. The percale finish results in a lightweight sheet that is good for those that tend to sleep hot.
Sateen Finish: A sateen finish is created by weaving one yarn under and three yarns over to expose more thread surface. It is more tightly woven than normal textiles. This provides the sheet with a luxurious sheen and lovely silky finish. Because of its construction, sateen is wrinkle-resistant and the fabric is heavier in weight than those woven in the percale fashion.
Twill Finish: A twill weave is tight and very fine. It is characterized by a pattern of parallel diagonal ribs created by offsetting the weave pattern. For example, the weft thread is passed over a number of weft threads (one or more) then under two or more warp threads, then so on. There is a step between rows that creates a diagonal weave pattern. This type of weaving is characterized by a strong, tight finish, similar to that in jeans which are woven in this way.
The best bamboo sheets are woven in the percale or sateen fashion. A sateen weave will create a sheet that is three times as soft as a twill sheet and twice as soft as percale. Twill is also popular, though not as comfortable to sleep on as sateen or percale sheets. If you tend to get hot when you are sleeping, percale may be best for you, although the sateen finish sheets feel the most luxurious of the three. You may not always have these options.
Ultimately, bamboo-derived rayon sheets, generally referred to as simply 'bamboo sheets,' tend to be hard-wearing, soft and comfortable to sleep between. We have offered you eight of the best bamboo sheets we could find, and you cannot go wrong if you decide to buy one of these. However, no one sheet can satisfy everybody who buys it. For that reason, some offer a trial period during which you can return the sheets for a full refund with no questions asked.
Bamboo Sheets: Frequently Asked Questions (FAQs)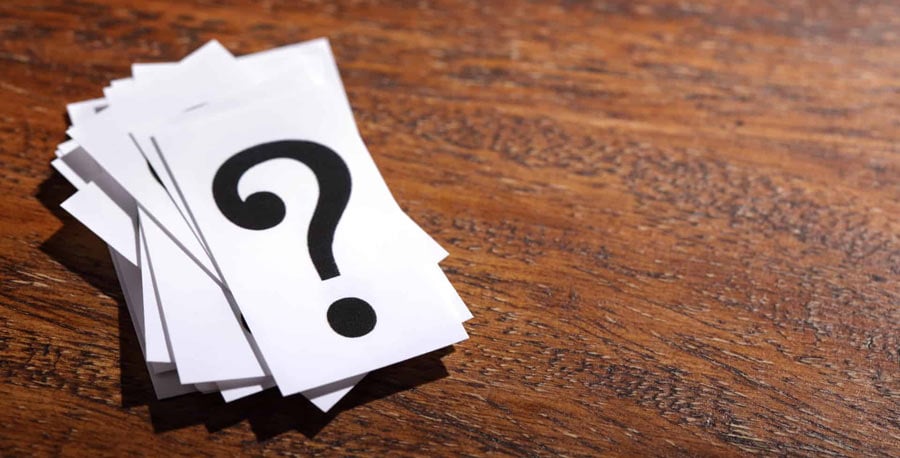 1. What is rayon? I often hear the term 'Bamboo-derived rayon' so what exactly is that?
To answer the first part of this question, rayon is a cellulose-based fabric manufactured from regenerated cellulose and has another name: viscose. There are various different types of rayon that can appear to be similar to natural fibers such as linen, cotton, and silk. With bamboo-derived rayon, the cellulose is obtained from bamboo fibers. This is chemically converted to a thread that can be woven and used for sheets. In other words, bamboo sheets are woven from bamboo-derived rayon threads.
2. Do bamboo sheets wrinkle a lot?
It depends on the type of sheets you buy. Sateen finish sheets will wrinkle and rumple up when you sleep, particularly if you move about a lot, but it won't be permanent. They do not crease hard like cotton. Once you spread bamboo sheets out on the bed, they will lie flat as if they were new.
3. Can bamboo-derived rayon sheets be ironed? And how about bamboo sheets – are they different?
First of all, bamboo sheets and bamboo-derived sheets are exactly the same. The two terms are used for the same type of sheets. They can be ironed on a high setting with steam. Another thing you can do is to set the tumble dryer to High for the final 10 minutes of the drying cycle. They should then come out smooth and likely not needing to be ironed.
4. Will my bamboo sheets shrink when being washed and dried?
Yes, they likely will. However, some sheet manufacturers make their bamboo sheets a bit larger than needed to accommodate this. Bamboo sheets can shrink by around 6%, with cotton sheets shrinking by around 4%. 6% of a 60" x 80" fitted sheet will result in the actual shrunk size being 56.4" x 75.2". Having shrunk, they should not shrink the same again.
5. Is Thread Count important when I choose my bamboo sheets?
Yes. We have reviewed bamboo sheets with thread counts ranging from 150 to 1,000. The greater the thread count, the smoother and softer the fabric. A sateen thread count of 500 is approximately equal to a cotton thread count of 1500 – three times as much.
Linenwalas Bamboo Sheet Set

Malouf Bamboo Sheet Set

Brielle Bamboo Sheet Set

Royal Hotel Bamboo Sheet Set

Bed Voyage Bamboo Sheet Set

Zen Bamboo Luxury 1500 Series

Cariloha Resort Bamboo Sheet Set

Clara Clark Bamboo Bed Sheet Set
Summary
Purchasing a set of bamboo-derived sheets involves a number of factors. You keep the thread count in mind because the higher that is then the smoother and more comfortable the sheets will be. You must also be aware of the importance of the weave; sateen, percali or twill. Some bamboo sheets even feel and look like silk sheets. Our best bamboo sheets review has been designed to make it fairly easy for you to find the best sheet for your needs. You have several factors to consider when deciding which bamboo-derived rayon sheets are most suited to you. We have done our best to make the decision-making process easy for you, and it is now up to you to use the information above to make the correct decision