It's a question we are sometimes asked: "Can mattress toppers cause back pain." It is not as silly a question as some people might think. If you are used to sleeping on a mattress you may have had for 10 or sometimes even 20 years, it is possible to experience back pain when you change.
You have become used to sleeping on the same mattress for so long that your body has become used to it. Many people find that, when they purchase a new mattress, their body takes time to adjust to this new sleeping surface. This is particularly true for those that listen to or read the advertising for new mattresses – a firm mattress is better than a soft mattress for back pain!
Is a Firm Mattress Good for Back Pain
Many people say that a firm mattress is good for back pain. However, others say not! If you have been sleeping on a soft bed your spine may have become used to it. Switch to a hard bed, and perhaps it will complain at the lack of comfort and 'give' provided by this new sleeping surface. If you go camping and have just a groundsheet to sleep on rather than a camp bed, then you may find that the very hard surface is not good for your back.
The same is true of very soft mattresses. Sure, a soft mattress more easily accommodates the natural curvature of your spine, but you may sink too deeply into it. Your spine and joints might not get enough support to maintain their natural position and you may wake up in pain during the night. Click to check out this article by the Harvard Medical School.
Can Mattress Toppers Cause Back Pain?
So, can mattress toppers cause back pain? What is true of mattresses is also true for mattress toppers. Too firm of a mattress topper can conceivably give some people back problems. Then again, too soft a mattress topper may be an issue with those used to a firm sleeping surface. Your spine is set up to support the entire upper part of your body. It has a natural shape to enable it to do this, and that shape is not completely straight.
Once you lie on your mattress, your body takes up a position that it is used to being in when you sleep. You can use mattress topper to make your sleeping surface harder or softer. A side sleeper needs a softer surface than a back sleeper, who in turn needs a softer surface than a back sleeper. These are generalities, however, and may not apply equally to all people.
It might take your frame some time to become used to a new sleeping surface – that's one reason why it's not uncommon to feel a niggle in your back when you first use a new mattress or mattress topper.
Your Spine Can Get Used to an Old Mattress
It takes time to get used to a new mattress topper. It also takes time to get used to a new mattress. Some people adapt faster than others, but normally you will adapt to it and any temporary niggles in your back tend may disappear. If you have been sleeping on an old mattress for years, your spine can get used to conforming to the pressure that the old mattress has been putting on it.
Your body, particularly your spine and lower back, can complain when you start using a mattress topper designed to eliminate the lumps and troughs in an old mattress. Even if you normally sleep on your side, you will feel the effects of this new sleeping surface. This pain is not always telling you that you are being harmed: it could be a sign that the mattress topper is trying to force your spine back into a healthy position.
Can Mattress Toppers Cause Back Pain: Mattress Topper FAQs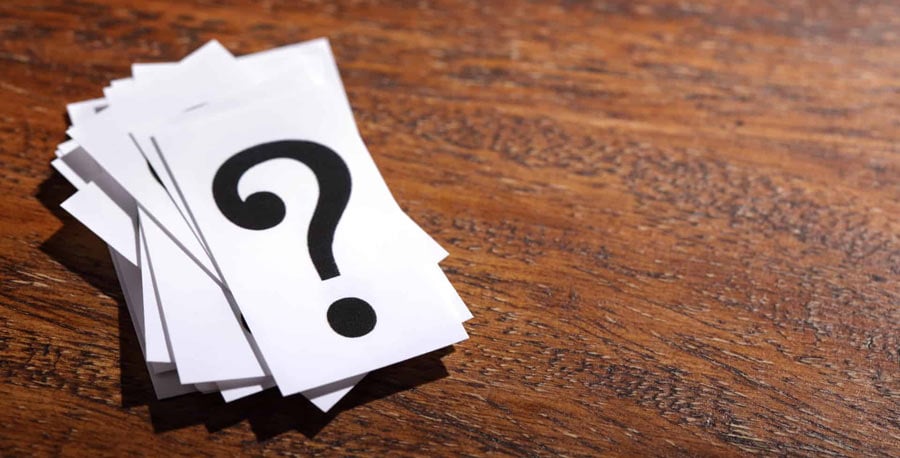 The question of mattress toppers and whether or not they are useful means of rejuvenating old mattresses is a very common one. Here are some Frequently Asked Questions relating to mattress toppers and back pain:
1. I have back pain – will my mattress topper make it better?
A lot depends on the reason for your back pain. If you have sciatica or issues with the muscles in your lower back, then maybe not. However, it is impossible to say because many people with chronic back pain find relief by changing their mattress – or even by using a hard mattress topper on top of a sagging mattress (which itself may be the cause of their problem).

A medium hard surface is often recommended for back sleepers, while a softer mattress or mattress topper is usually better for side sleepers than a harder one.
2. I have back pain. What kind of mattress topper should I buy?
Have you tried other remedies for your back pain? What does your doctor say? If you have tried a number of remedies and none have worked, then you could perhaps look at your bed. Does it give you enough support while you sleep? Most people spend a third of their lives in bed, more than on their sofa, yet most people spend more time choosing a sofa and chairs than their mattress. The mattress 'comes with the bed' and that's about it.

If you believe you need a mattress topper then go for a medium firm one to help you with your back pain. The hardest sleeping surface might not be best for you. If you find that doesn't help, or even makes it worse, then you know that's not the answer. Maybe you need more comfort and a softer mattress topper. Mattress toppers come in a wide range of support levels, and an equally wide range of comfort levels.
3. I got back pain after I purchased a mattress topper – why?
Likely because the mattress topper does not suit you! Was it harder than your regular sleeping surface (mattress or topper) or was it softer? First, think why you needed the topper. Then compare the hardness or support of the topper compared to your mattress. If harder then go softer – if softer then go harder and try it again. If you know of no other reason for your back pain, then it must be the change in your sleeping surface.
These questions and answers exemplify the importance of understanding whether you need a harder sleeping surface with more support, or a softer surface offering less resistance and more comfort. Too hard of a sleeping surface can tend to straighten the natural curvature of your spine. Too soft a one can allow your spine to sag: both of these extremes (too hard or too soft) can lead to severe back pain. Medium-firm is usually best for back sleepers, while belly sleepers might need a firmer surface. Side sleepers generally prefer a medium to medium-soft mattress topper.
Can Mattress Toppers Cause Back Pain: The Bottom Line
You sought the answers to the question 'Can mattress toppers cause back pain' for a reason. They have either caused you or a loved one pain, or you want to make sure you purchase a topper that will not harm you. The information above should help you with your question. Not all mattresses or mattress toppers are the same. You can often change the sleeping surface of a mattress using a mattress topper, but …
… If you find your mattress is comfortable and good for you, then stick with it. If you have to replace it and you want to use a mattress topper to rejuvenate it, then choose one with the same level of support. You will very rarely find a mattress topper to provide the same level of support as your own mattress when new. However, you will likely find one that supports you without giving you back pain.
If you want to test whether or not a firmer top to your mattress would help you with any existing back pain, or may perhaps make you feel more comfortable, then lay it on the floor and try it out. Either that or place a sheet of plywood under it on your bed – or under your mattress. That will reduce sagging and give a reasonable idea of how a firmer mattress topper will feel when you are in bed.
Continue Reading: Hip Pain at Night: Causes and the Best Mattress for Hip Pain »