What is the difference between a double bed and a full size mattress? The two terms can be confusing, so let's have a look at the double bed dimensions compared to the dimensions of a full size mattress. So how big is a double size mattress compared to the full size? In fact, the double bed size and full mattress size are identical in the US and UK, both being 54" x 75" in size, or 137.2 cm x 190.5 cm for those that use metric dimensions.
You will often find full mattresses with a width of 53 inches. A full XL has an additional 5 inches in length since many people will find a standard full to be too short at just 75" or 6 ft 3 inches – particularly when you consider the space taken by the pillow. However, it is stressed that there is no difference in dimensions between the full and double size in the USA, even though there is no worldwide standard for the full or double mattress size!
Table of Contents
Full and Double Bed Dimensions
So why the two different terms when both are of the same dimensions in the USA? The term Full is preferred in the USA while Double is used in the UK and most other countries. So the difference between a double bed and full size mattress in the USA is zilch, and the same goes for a full size mattress and a double mattress. However, double bed and mattress dimensions are generally different worldwide. Here is a list of double bed sizes worldwide:
SA: 54" x 75" (137 cm x 190.5 cm).
UK: 54" x 75" (As USA)
Europe/Latin America: 55" x 79" (140 cm x 200 cm)
Australia: 54" x 74" (138 cm x 188 cm)
Japan: 55" x 77" (140 cm x 196 cm)
Metric measurements are to the nearest centimeter. As you can see, the double bed size dimensions are not standard worldwide. In fact, there is a wide variation in size according to the country you buy the bed or mattress from.
So it is evident that there are no agreed dimensions for bed or mattress sizes worldwide. There is no accepted worldwide standard double mattress size. We shall be discussing mainly US bed sizes here, although the general focus applies worldwide. So why is the Full/Double size so popular with many people – so popular that it has two different names for it? Here are some benefits of this size of the bed.
Benefits of a Full Size Bed or Double Bed
King and queen size beds are now the most popular bed and mattress sizes for adults. The double bed (or American full size bed) was once the favorite size of bed for adults, but most now prefer the queen or king bed sizes. This is mainly because they offer more space than the full size. History shows that the full size mattress was once the largest bed available. Due to the size difference between full and single, at one time they were the only suitable mattress sizes for couples, or two people sleeping together.
Nowadays, the full or double size is often used by a single sleeper – or by couples where space is restricted. However, couples tend to prefer queen size mattresses or a king for more sleeping space, the difference between a queen bed and a full double is that the standard queen mattress is 6 inches wider and 5 inches longer than the double bed, providing more personal space than a full size bed. In fact, the queen size mattress is the most popular mattress size in the USA.
The double bed is also popular with young adult couples, single adults, or children and teenagers. In fact, many children have grown to love full-size beds for the amount of space they have to move about in bed. This mattress size also enables their parents to lie in bed with them to tell a story or cuddle them until they fall asleep. It's also useful for single people who enjoy sleeping with pets. There is plenty of room for a dog to have its own space beside its owner, and cats love lying on top of a comforter or duvet. Most adult couples, however, prefer queen mattresses or a king size bed.
Another benefit of the Double bed or Full size mattress is the price. The difference in price between a double bed and a queen size is fairly high. Many people find that they can afford higher-quality mattresses in double bed dimensions when they can't in queen or king mattress sizes: a queen or king size mattress can cost $150 – $400 or more than a full. Two children can comfortably sleep together in a full-size bed while adults will find it a bit narrow, although very cozy.
Negatives of Full or Double Beds
A full-sized bed may not be wide enough for heavily built couples, or even for people who are tall in size and who require a larger mattress. 74 inches is 6 ft 3 inches, and a tall person might find it a bit of a squeeze when the pillow is considered. That's one reason for the Queen or King size mattresses to be increasing in popularity despite the extra cost of the bed, mattress, and bedding.
Many believe that the extra cost is worth the few extra inches of sleeping space. Others, if they cannot afford both a queen and a full mattress, may consider the cost of a full cooling memory foam mattress preferable to upsizing their current full polyfoam or latex bed. They may prefer to sacrifice space in favor of a full size bed with a more comfortable or versatile mattress and bedding options. For some who need a larger bed, there is no option other than the queen or king size – or the California King for overall larger couples.
History of Full or Double Beds
Don't forget that the double bed was originally the only bed size available for couples. Back in the day, couples would either share a double bed, or each sleep on a separate twin bed with a nightstand between them, or two twins side by side with a nightstand each. Now, however, couples prefer the few inches wider provided by a queen bed or king size bed. In addition to the lower full size mattress cost, a full or double bed is also more economical in terms of blankets, sheets, duvets, comforters, mattress topper, pads and protectors, and other accessories such as pillows. The 54 inches wide mattress offers 27 inches for each sleeper. Sometimes the money saved is worth the squeeze in bed!
A double mattress sounds like a bed meant for two people to share, and once upon a time, it was. Many decades ago, double or full beds were the mattress choice for couples. This is partly because consumers then didn't have as many size options as we do now. The size is no longer recommended for couples, only for single sleepers. In the 1940s, couples could either share a double bed or purchase a pair of twin mattresses. You might have seen the classic setup of two twin beds with a nightstand between them in an old black-and-white TV series.
Separate beds were a common choice for couples until the 1950s, which is when refusing to share a bed became viewed as a sign of a failing marriage. The 1950s were also when queen and king size mattresses became popular. People were making more money, and the average person was growing taller than their parents, necessitating bigger beds. Nowadays, the best mattress for couples is a personal choice between all sizes from Full to Cal King.
Double Bed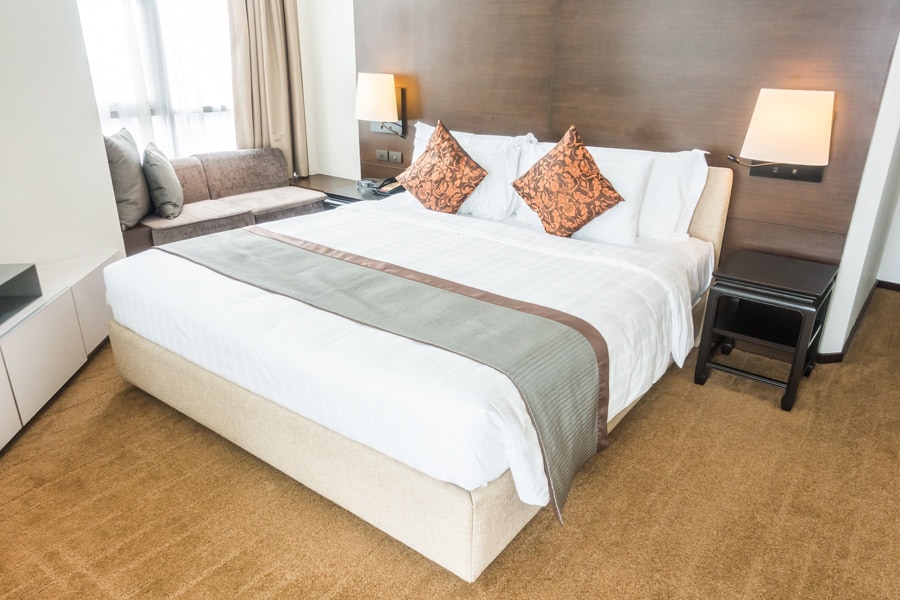 Double beds are commonly known as beds that can accommodate two people. In some parts of the world, they are synonymous with full beds but that is not the case everywhere. Up until the 1960s, double beds were the most common beds for two people. In the USA and the UK, they are about 15 inches wider than a single bed. This ensures that approximately 27 inches of sleep space are left for each individual. They are 75 inches long which is usually enough to accommodate most adults and it is quite rare that the bed turns out to be short for some tall person. The overall dimensions are 54 inches wide and 75 inches in length. The width per person is 27 inches.
There are also variations of the double bed and mattress available. There is the small double, at 48" x 75", which is also known as a three-quarter bed, and a double extra-long which is 54" x 80".
The advantage of a double bed is that it can accommodate two people and fit in a small room as well. Moreover, the sheets for this bed are also cheaper than the sheets for a king size or queen size bed. The disadvantage is that some couples or adults may find the bed too narrow for them and feel restricted. However, this is not always the case, and most slighter built adult couples should find a double adequate. This is particularly so when considering the overall cost savings over a queen or king size bed – and the mattress and bedding.
Full Bed
A full bed is also a bed that is designed to accommodate two people. It is smaller than a king or a queen size bed and is usually similar to a double bed in its dimensions. It is also 54 inches by 75 inches and provides 27 inches per individual. It has the same advantage of being able to fit in a small room and cheaper bed sheets. Since it is generally of similar dimensions as the double size, the same benefits apply to the double bed.
However, there is only one type of full bed available but various sizes of double beds. One of these is the small double, also known as a three-quarter bed that is 48 inches by 75 inches. Then there is the double extra-long which is 54 inches by 80 inches. It has the same width but a greater length and therefore deals with the lack of leg space some very tall people face.
Frequently Asked Questions
Here are some questions we are frequently asked on our website: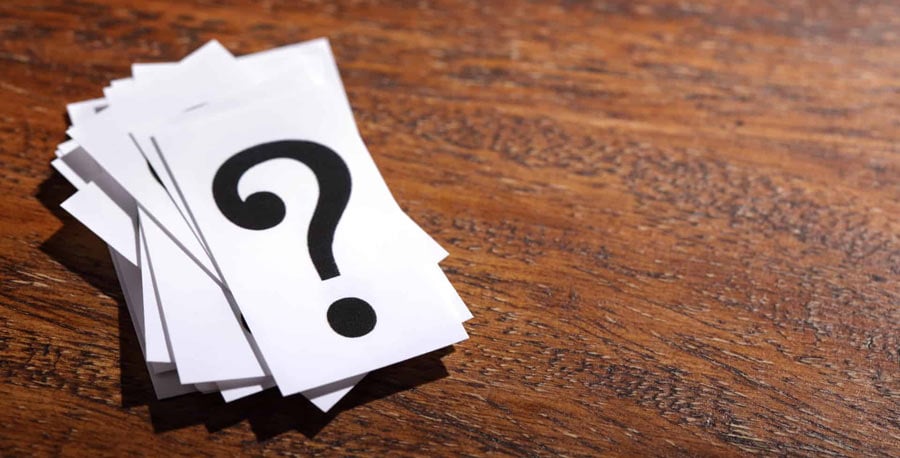 1. What is the best size mattress for couples?
The best size of mattress for couples is either a king or queen size mattress. However, some young couples might find these bed sizes to be above their budget. Keep in mind that you have to purchase the bed, the mattress, and the bedding (protectors, sheets, pillows, etc.) For young couples buying their first bed on a tight budget, a full size bed would be our recommendation or a double-long if one person is over 6ft tall.
2. What size room is best for a full size bed?
The minimum room size is 9 ft x 9 ft 6 in. (2.74 x 2.9m). However, we recommend that you have at least 10 ft x 12 ft to give yourself a comfortable space all around your bed. We are discussing minimums here. Ideally, you need more space for other bedroom furniture such as nightstands, dressers, armoire, etc.
3. Can a double bed accommodate two people?
It can, depending on the people! Measure out 27 inches (half the width of a double bed) and find out if you would be comfortable with just that space for you – with some room to create a space between you and your partner. Cuddling up in bed is fine, but it's not good if your partner moves around the bed when sleeping. You may spend a few sleepless nights if you don't have enough space between you. So mark out 2 areas of 27 inches wide on the floor and both of you lie in your own area. That should answer your question. This bedroom size chart might also help you.
4. How do I know what size my bed is?
Simply measure it then compare it with our bed size chart here. You can measure in either feet and inches or meters and centimeters.
5. I am buying my first bed for my own house after living with my parents. I know about beds, mattresses, and bedding, but how do I find out about the best accessories like mattress toppers or sleep trackers.
Yes, this is something that first time buyers or those moving out of their parent's home for the first time need to know. Fortunately, our Inside Bedroom website can offer this information. Simply click here for the information on the sleep and bedding accessories you need.
Conclusion: Double Bed Vs Full Size Mattress
The dimensions of a full bed are generally the same worldwide where the term is used: 54" x 75". In the USA the terms "full size" and "double" are used interchangeably, while the full size is normally referred to as a double in the UK and many other parts of the world. However, the double bed sizes are not the same worldwide. As stated earlier, in Australia the double bed is 54" x 74" and you can check out some others in Full and Double Bed Dimensions under that heading above. Ultimately, you can practically use the terms Double and Full synonymously for beds, mattresses, and bedding.
The difference between a full size bed and a double mattress is negligible. A double or full mattress is suitable for couples who are not particularly heavyweight. A queen or king would be best for heavy-built couples. For those who are particularly tall, the double extra-long, also known as the long double, would be more suitable at 80 inches long. That extra 5 inches can make a big difference. However, if your room is large enough, and you are not on a tight budget, a queen size bed would be preferable due to the extra width it offers.