Mattress donation is not as simple as it may seem. Our post on Where to Donate a Mattress provides a list of bodies and charities who accept donated mattresses. However, donating a mattress or box spring foundation in the USA may involve local or national rules and regulations, mainly connected with health and safety.
Check your mattress or box spring foundation carefully. It must be free from mold, burns, extensive staining, burns, tears and bed bugs. Only then would charities and nonprofits accept your mattress. If you are sure yours would be accepted, then most of them would collect the mattress or inform you of a local drop-off location.
State Laws and Protocols on Mattress Donation
Take Habitat ReStores, for example. Depending on their location, Habitat ReStores may or may not take your old mattresses and box springs. Certain states and counties have strict laws and protocols relating to the sanitization and cleaning of used mattresses. The sanitization of box springs and mattresses can be a very expensive process and the policy of such stores can vary between different states and counties.
Some may accept used mattresses and others may not. It is very important that you check out the policy of each state – or, even better, check with the store or agency you intend to use for mattress donation before sending them. Habitat and each ReStore facility will inform you of their policy on request. Not all will accept them. You can find more information on where to donate a mattress here.
Sell Rather Than Donate Your Mattress?
If you prefer to sell rather than donate your mattress, then it is possible to do so if it is in excellent or "as new" condition. You will find it easier to sell your mattress online than on any other type of outlet. Facebook, eBay, and Craigslist are your most likely online outlets. If there is any significant wear or tear visible, or stains on the mattress, then you would find it very difficult to sell, and the donation would likely be your only alternative option to scrapping it.
You could simply ask your friends if they have a need for it. Stand back and take a good look at your mattress: if you would not buy it if you were looking for another mattress, then either give it away or get it professionally cleaned. Who knows – you might decide to keep it after a thorough pro cleaning!
What if You Cannot Donate a Mattress?
If you are finding it impossible to donate a mattress that is stained, ripped or sagging, then there are other uses to which it can be put. You can cut it into a number of small pet beds or use the foam padding to make cushions. You can use the springs as candle holders or plant holders. There is a lot you can do with them if you have some spare gold or silver paint.
Mattress Disposal and Donation FAQs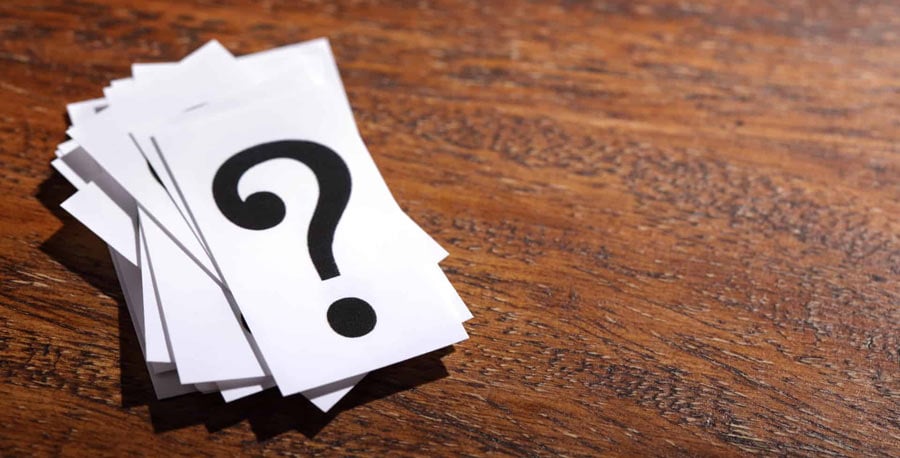 1. Is my old mattress of use to anybody else?
Yes, but as we stated above, take a good look at it. If you feel that you wouldn't want it if it was offered to you, even for free, then it's doubtful if anybody else would want it. If it has visible stains, rips, bedbugs, mold or any other unsightly defects then it's highly unlikely anybody would want it. Not only that, but there may be regulations in your state governing the resale or recycling of used mattresses.
2. What are the issues involved regarding state regulations?
Some states, such as Texas, require that used mattresses and box springs undergo expensive cleaning and sanitization processes. Some also require that the mattress is fitted with a new cover before being resold. It may also have to be labeled as 'previously used.' Another issue may be certification: Texas is just one state where companies must be certified to cleanse and resell mattresses and similar items. You should check with the companies that accept donations to be sure that they will, or are able to, accept your mattress. While a nonprofit organization such as Habitat ReStore (and affiliates such as Habijax) may accept your mattress or box spring in one state or county, it may not do so in another.
3. If I can't get a charity or nonprofit to take my mattress can I use a dumpster to dispose of it?
Once again, check the regulations in your area. The company providing the dumpster should be able to let you know if mattresses can be disposed of in it. You may have to pay an extra charge for its disposal. Charges for mattress disposals can range from just below $100 to $300. If you have a dog, it might appreciate your mattress if you have somewhere to lay it as your dog's bed.
4. Why can't I just cut my mattress up and dispose of it in the trash over a period of time?
Because it could be illegal! Different states have different rules, and if you live in a state with mattress disposal or recycling laws then you may find yourself in trouble. If there are no recycling regulations, there may be laws regarding metal disposal (springs, etc.) Make sure you know the laws for your state or county and adhere to them.
5. So what can I do if my state's regulations do not allow me to legally dispose of my mattress?
It may be useful to ask the company you buy your mattress from if they will collect and take away your old mattress. Some do and some don't. We generally state in our mattress reviews whether or not a particular vendor will take away your old mattress. If not, it could cost you anything from $99 to $300 to have it removed legally.

You could also rent your own dumpster – check your local directories for dumpster hire firms such as Budget Dumpster and contact them regarding mattress disposal. Some may and some may not. You should also be aware that local disposal fees might be applied depending on the volume and nature of what you wish to dispose of. Ask the questions first, and not after you have filled the dumpster.
How to Donate a Mattress in the USA: Summary
Never assume that donating a mattress is the same as donating any other item of furniture – it is not. This is for hygiene reasons. We have explained that different states have different disposal regulations. What you are able to do in California or New York might not be what is permitted in Texas or Michigan. Once you have established what these regulations are, then stick to them. Also, keep in mind that each charity, thrift store or recycling organization has its own rules on what it will take and the required condition of the mattress. They also impose different charges for accepting your mattress – they are unlikely to take it free of charge if they are situated in a state with sanitations laws for recycling mattresses. Dumpster rental may be your only option, or your local sanitation department might collect it – but for a fee.