Can you die from a melatonin overdose? Is melatonin safe to use or can you overdose on melatonin? These are all good questions, but let's begin by discussing melatonin safety, and why we should be asking such questions. What is melatonin and why should we concern ourselves about it?
Table of Contents
What is Melatonin?
Melatonin is a hormone produced by your body to control sleep-wake cycles, otherwise known as circadian rhythms. It is produced by the pineal gland in the brain but can also be taken as a supplement. Here we shall look at how melatonin works, and focus on the effects of a melatonin overdose. First, some information on what melatonin does and the part it plays in human metabolism.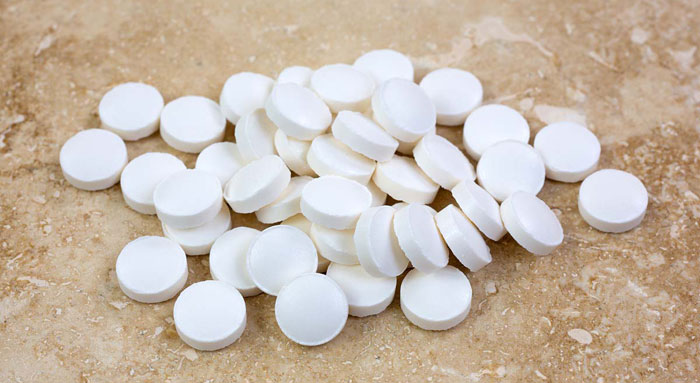 The human 'circadian clock' is contained within a part of your brain known as the hypothalamus, specifically the area known as the suprachiasmatic nucleus (SCN). The release and suppression of melatonin are controlled by the way that the SCN responds to light levels.
Natural Production of Melatonin
When light is fading in the late afternoon, and early evening, the production of melatonin begins to increase to get your body ready to sleep. In the early morning, your body begins to suppress melatonin production and gets ready to awake. Information regarding light levels is passed to the pineal gland deep inside the brain.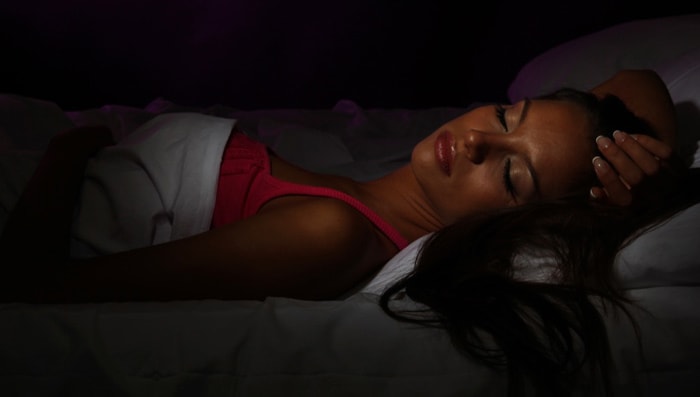 If your body is isolated from external light sources, it stills maintains natural rhythm based on a specific time period, in most cases 24 hours and 11 minutes. This helps to promote sleep even if your body is not exposed to natural light and darkness periods.
Is Melatonin Safe to Use as a Supplement?
Because melatonin is produced naturally in your body, many believe it to be perfectly safe to use as a supplement. Its primary use is as a sleep aid, and it appears that there is no recommended safe dosage. Some people can suffer side effects from a small dosage, while others can take large amounts without feeling any side effects.
However, in order to bring some regulation to the use of melatonin as a sleeping supplement, most doctors will recommend 5 mg per day as a maximum dose. In fact, many recommend even less than this for sleep issues. There is no stated limit that could be regarded as a melatonin overdose. Why is this?
The issue with melatonin dosage is that it is marketed as a natural remedy or dietary supplement, not as a drug. It is therefore not regulated and tested by national food and drug organizations in the same way as medicine or prescribed drugs. For example, it is not controlled in any way by the FDA in the USA. There is no professional or national body that is responsible for setting and enforcing a safe melatonin dosage level.
Is Melatonin Safe for Use?
So is melatonin safe for use as a supplement? Nobody knows because there have been no official field tests carried out using it. That raises an important question: if there is no regulatory body controlling the use of melatonin what dosage do people recommend? Surely sleep experts can offer some guidance here!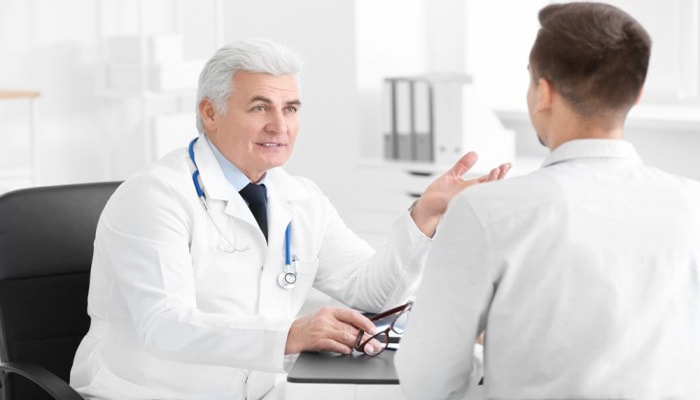 The National Sleep Foundation (NSA) is an American body that offers advice on matters appertaining to sleep. The best it can do is to recommend that you begin with the smallest possible dose that may cure your insomnia and sleeplessness. The NSA advises that adults take a dose of between 0.2 mg and 5 mg an hour before bedtime. Children should take less. It is always best, to begin with, the smallest possible dose of melatonin and then increase it until it helps you sleep.
According to the University Of Maryland Medical Center, the human body produces less than 0.3 mg melatonin each day. It, therefore, makes sense to start with this level. Start at that level, then slowly increase it until it helps you sleep. However, even at such low doses, there is no evidence to indicate that melatonin is safe.
Published Data on Melatonin Safety
However, a study published by Dr. Nina Buscemi in the Journal of General Internal Medicine indicated that it is safe to take a melatonin supplement at low doses for three months or less. His study was supported by the Mayo Clinic which also recommended low dosages for short-term use. This does not infer that you will suffer no side effects, because it is possible that you will. However, the side effects will not have serious effects on those who experience them.
Another issue is the purity of the supplement you use. A study published in the Journal of Sleep Medicine in 2017 found that 26% of melatonin supplements also contained serotonin. Serotonin is also sleep-inducing, but it should not be present unless included on the label.
How to Avoid a Melatonin Overdose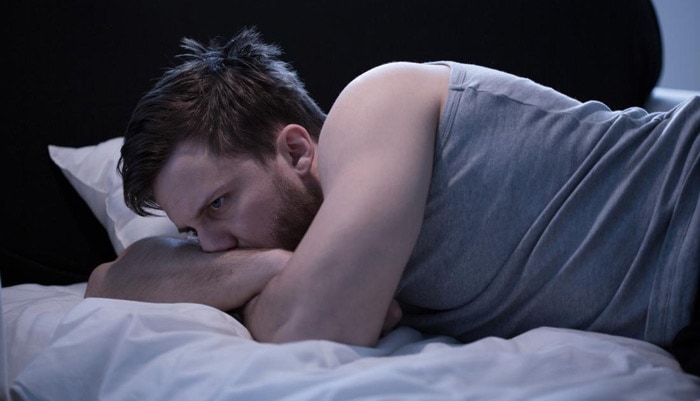 How do you avoid a melatonin overdose? The obvious way is to take only the dose stated, or the dose recommended by your physician or sleep clinic. Never take an extra dose if you think your first dose didn't work! Many people do this in the hope of getting to sleep faster, but it can result in you overdosing on melatonin.
Also, keep in mind that if your initial dose failed to get you to sleep, then it is not likely that taking another dose will help. Never take more than recommended – extra doesn't help! In fact, if you do accidentally take more melatonin than recommended to you, then seek emergency medical assistance immediately.
Melatonin Side Effects
There are some unpleasant side effects, including:
Hormone Changes: Hormones can give you some unpleasant side effects if taken to excess. For example, if you are pregnant, the growth of your fetus could be affected with very unpleasant results. There may be other reproductive issues, including loss of libido, or a reduced desire for sex, a reduction in sperm count and reduced ovulation. None of these is good news if you want to start a family. Nursing mothers should also avoid melatonin – or stop breastfeeding while taking it.
Hallucinations and Other Side Effects: Larger overdoses of melatonin can lead to hallucinations, disorientation, paranoia or delusions. You may also dream very vividly, and suffer from severe nightmares and sleepwalking.
Mood Changes and Drowsiness: A melatonin overdose can lead to mood changes including depression and extreme sadness. It is also possible to feel the opposite: overexcited and irritable. Drowsiness is another obvious side effect, given what melatonin is used for. That's one reason why you should not drive or operate heavy machinery if you are taking melatonin.
Physical Effects on the Body: A melatonin overdose can lead to lowered blood pressure. However, if you are taking medication to reduce your blood pressure, too much melatonin can reduce their effect and lead to high blood pressure.
Autoimmune Disorders: People who take excessive doses of melatonin may contract autoimmune disorders such as Crohn's disease and hepatitis. If you have such a disease or any issues with your autoimmune system, you should refer to a doctor.
Other Side Effects of Melatonin: A melatonin overdose can cause nausea and vomiting, diarrhea and stomach cramps. The elderly can suffer from restless legs and blood clots, while it can also interfere with the blood sugar levels of diabetics. You may be allergic to melatonin, in which case get immediate medical attention if you develop a rash, swelling of the face, tongue or other soft tissues or develop breathing problems.
Drug Interactions: It is possible for melatonin to interact with other drugs you may be taking. Refer to a doctor if you are taking:
High blood pressure pills such as Amlodipine or Felodipine.
Blood-thinning drugs such as Warfarin or Heparin.
Anticoagulants.
Drugs to help support your immune system.
Benzodiazepines and other anti-anxiety or antipsychotic drugs.
Sedatives such as antihistamines, sleeping pills, narcotic painkillers such as morphine or codeine.
Diabetes medications.
Caffeine
Alcohol.
Any of these can interact with melatonin and present you with health hazards. So, can you die from a melatonin overdose?
Can You Die From a Melatonin Overdose?
Every medicine you take has a lethal dose – one at which you die if you take that much. Melatonin is relatively safe, and even if you took 100 times the so-called safe dose, you would still stay alive. Pediatricians have no hesitation in using it for children who need it. Sure, you can overdose on melatonin, but can you die from, a melatonin overdose?
No, that is very doubtful. However, to be safe, make sure you inform your doctor if you think that you or your family has overdosed on it. The symptoms vary between people, and seeking immediate medical assistance is highly recommended if you have reason to believe that you or anybody else has taken an overdose.