Transparency Disclosure: We may receive a fee from the seller for any purchases made through links on this website or from other sites accessed via this website. This fee incurs no additional costs for the buyer. To learn more, please read our full disclosure page here. Read our Product Research and Testing page to know more about our review process in detail.
Many people love the Leesa mattress which is constructed using three layers of different foams totaling 10 inches in thickness. However, many prefer the feel of an innerspring mattress, and Leesa have met their needs with the high-end Sapira mattress. This mattress conforms rigorously to the superb construction and performance that Leesa mattress users have come to expect. Unlike most hybrids, the Sapira is delivered compressed in a box. It is suitable for use on most solid and slatted bases, box springs, and adjustable bases.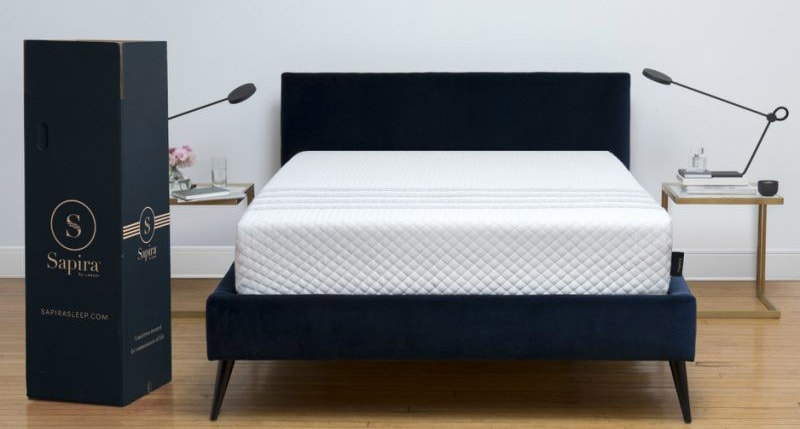 Not only does the Sapira mattress provide a high level of motion separation, making it an excellent mattress for couples, but it also provides top class edge support. This enables two people to sleep comfortably together right to the edge of the mattress without that 'falling off' feeling! So let's begin by looking at how this mattress is constructed to be able to offer these benefits.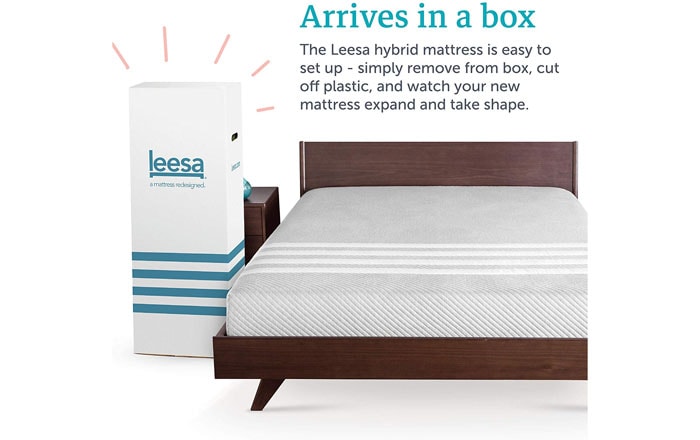 Sapira Mattress Review: Table of Contents
Sapira Mattress Construction
The Sapira mattress consists of five distinct layers which give it a total thickness of 11 inches. These layers are:
Layer 1: 1.5 inches of Leesa's own proprietary foam: the Cooling Avena® Foam. This foam is an aerated polyurethane foam that is manufactured to possess some of the better qualities of latex foam. These are a level of bounce which some couples like, and also assists you when you try to reposition yourself in bed. It's easier to switch from one side to another if your mattress has some bounce. It is also responsive to your movements, which also helps.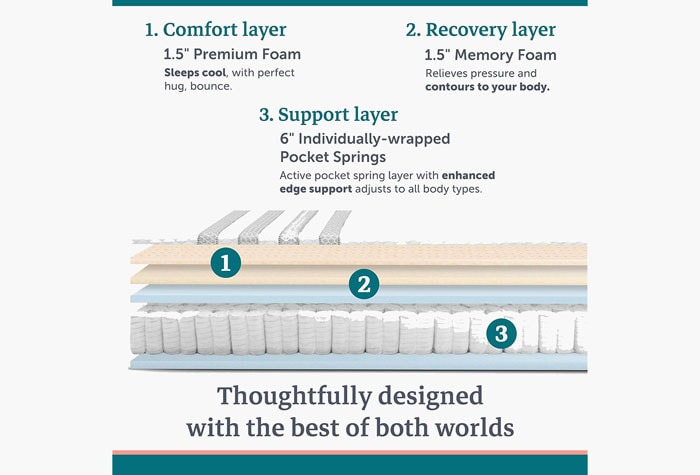 Layer 2: 1.5 inches of memory foam that provides good pressure relief by conforming to your body shape. By positioning this layer beneath the Cooling Avena® Foam, the heat generation often associated with memory foam is isolated from you while you are sleeping.
Layer 3: This is a 1-inch transition layer to pass your pressure through to the innerspring layer beneath. This layer helps to enhance the motion isolation properties of the mattress and to help increase its comfort.
Layer 4: This 6-inch layer comprises the firm's Quantum core steel coil system. Each coil is individually pocketed to help with motion separation and contouring to your body shape. This helps improve the overall comfort of the mattress.
Layer 5: The bottom layer is a 1-inch layer of high density stabilizing foam that the coils rest on to result in a highly stable hybrid innerspring mattress.
The Cover: The cover of the Sapira Mattress is fairly thin and wicks away moisture from your body while you sleep. Together with the Cooling Avena® Foam, it helps keep you cool and dry during the night. It is manufactured from a blend of Lycra and polyester, the Lycra giving the cover a good level of stretch. This enables it to lie flat over the mattress, even when you move about on the bed.

The result is one of the best hybrid mattresses we have reviewed. It is not only highly suitable for couples, including young active couples but is also extremely comfortable with excellent edge support. So who would like this mattress?
You will Like the Sapira Mattress if:
You like hybrid mattresses. This mattress offers a great combination of foam and innerspring support. The pocketed coils provide long lasting support with good motion isolation. The foam above provides the benefits of pressure relief, cooling properties and the motion separation offered by memory foam.
You are a couple who like a bit of bounce in their bed which helps make sex easier and less strenuous.
Your weight is higher than most: this mattress works well with individuals up to 350 lb in weight. This is more than the majority of beds of this type.
The Sapira mattress is slightly firmer than the average mattress, which makes it suitable not only for side sleepers but also back and stomach sleepers. The slight firmness helps those with the latter two sleeping positions to maintain a properly aligned spine and avoid back pain.
Check More Details about this Mattress on Amazon
You may not like the Sapira Mattress if:
You don't like innerspring mattresses – though this one is more comfortable than most.
You don't like your bed to be at all bouncy.
Other Properties of the Leesa Sapira Mattress
Firmness Level: The firmness level of the Sapira mattress is 6.6 – 7.0 on a scale of 1 – 10 where 10 is firmest. This gives it a medium-firm level of comfort which is suitable for the majority of people. It is particularly comfortable for back and stomach sleepers, though most side sleepers will also like it.
Comfort: When you lie on this mattress you will initially feel the softness of the cover and a good level of support. As the bed arms up, the memory foam will soften and you will feel the mattress contouring to the shape of your body. You will feel the pressure of your body less and get a feeling of sleeping 'on' the bed rather then 'in' it. The cooling properties of the top layer of foam and the airflow through the springs will become evident and the cover will begin to absorb your body moisture and wick it away to help keep you dry as well as cool.
Level of Bounce: The mattress has a medium level of bouncy – not dead but also not too bouncy and springy. It provides a fairly rapid level of responsiveness so when you move to position the bounce and rapid responsiveness together help you get into your new position.
Pressure Relief: The Sapira mattress not only relieves the pressure on your body in general but also focuses pressure relief to the contours of your body. This begins with the memory foam layer that contours to your overall body shape. Prominent pressure points are then further supported by the individually encased coils. These move independently of each other to support the pressure of each individual part of your body, such as your shoulders, chest, hips, and buttocks according to your sleeping position to eliminate pressure pain and keep you comfortable all night (see Alternative Sleeping Positions below).
Edge Support: Leesa extends its steel coils right from edge-to-edge of the Sapira mattress – many other mattress brands do not. This means that the support you get in the middle or on each side for couples extends right to the edge of the mattress. You can, therefore, sleep right to the edge of the mattress with the same support as in the middle – which is excellent for couples.
Alternative Sleeping Positions
We stated earlier that the Sapira mattress is suitable for all sleeping positions. Here are more details:
Back Sleepers: The human spine has a natural elongated S shape when viewed from the side. This gives it strength and a level of flexibility. The offset curves provide a spring-like structure which acts as a natural shock absorber. Back sleepers should take this into account when choosing a mattress: the spine is not straight! These curves must be supported.
The Sapira mattress achieves this by the top foam layers conforming to the spine's natural shape. The individually wrapped coils depress most where pressure is greatest: the shoulders and upper back and the buttocks. This is the main reason for the Sapira mattress to be ideal for back sleepers.
Stomach Sleepers: Stomach sleepers are best with a medium to firm mattress on a firmness level of up to 5 – 7. The Sapira mattress is ideal in this respect. The recommended mattress type is a foam/spring hybrid which again points to the Sapira. Front sleepers should sleep flat, and the foams and spring structure of this hybrid mattress is ideal for this sleeping position. It helps maintain the natural shape of the spine for the same reasons as above: in this case preventing the hips from sinking to deeply into the mattress.
Side Sleepers: viewed from the front or back, the human spine is straight. In order to maintain this, side sleepers should sleep on a mattress that allows their shoulder and hip to sink into the mattress and supports the rest of the spine level. The memory foam and individually wrapped springs in the Sapira mattress are designed to achieve this, thus rendering this mattress suitable for all sleeping positions.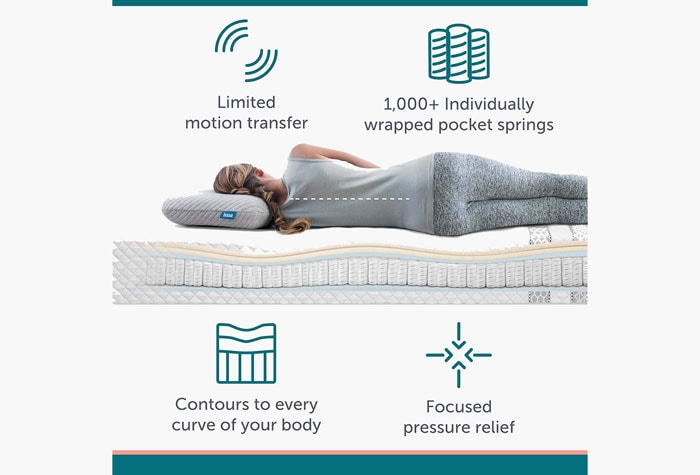 Here are some miscellaneous pros and cons for the Leesa Sapira Mattress. These are additional to the factors discussed earlier.
Pros
10-Year warranty against faults in manufacturing and materials.
100-Night trial period, during which you can return the Sapira mattress free for a full refund.
Free shipping and returns throughout USA and Canada.
Made in the USA
Compatible with adjustable beds.
CertiPUR-US certified for toxic materials, heavy metals, ozone depleters, phthalates, formaldehyde and toxic fire retardants.
Leesa donates one mattress to the community and plants one tree for every 10 mattresses sold.
Available in Twin, Twin XL, Full, Queen, King and Cal King sizes.
Cons
The cover cannot be removed for cleaning.
No others that we could find.
Check Price on Amazon Now
Frequently Asked Questions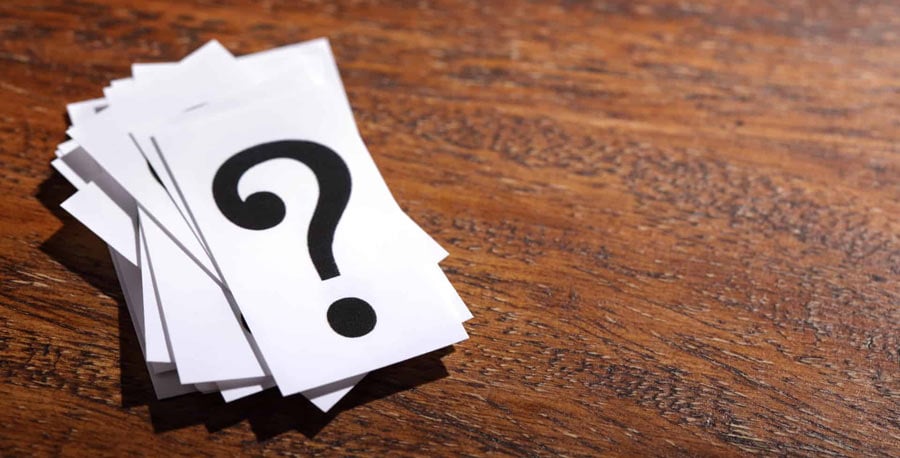 1. How can one mattress be suitable for all sleeping positions?
It is possible when the mattress is constructed to meet this need. Leesa designed the Sapira mattress to be suitable for all positions. The top layer of foam is polyurethane, made with a structure that replicates the bounce and responsiveness of latex while aerated to provide cooling properties. It is a medium-firm foam which gives against the pressure of the main pressure points of the human body: shoulders, hips, buttocks, knees, etc. The memory foam gives to heat and pressure beneath that layer, while the individually encased coils depress independently according to the pressure points of the body. This is an ideal construction for all sleeping positions.
2. Can the Sapira Mattress be flipped?
No – no hybrid innerspring mattress can be flipped due to its foam on top of spring construction. It can be rotated, however. This is recommended every 6 – 12 weeks.
3. Can the mattress cover be removed for cleaning?
No – we don't recommend it. Any spills or stains should spot cleaned with a mild detergent in cool water. Don't scrub the cover, but dab and blot it. We also recommend you purchase a mattress protector that can protect your mattress from any severe staining or accidents.
4. Is the Sapira Mattress good for bounciness?
Depends what you want it for. If it is for your kids to bounce about on we don't recommend any mattress since this would reduce its life. If it is for sex, then the Sapira mattress would be a good choice. It appears in our Top 10 Mattresses for Couples review. The bouncy latex-like poly foam on the top and the springs farther down make this mattress good for bounce and responsiveness.
5. Is the Sapira Mattress OK for a bad back?
The best mattress for back pain is medium to firm (Sapira is good at 7 – 7.5) with good support, which the Sapira has. Much depends on your sleeping position, though the Sapira is good for all three sleeping positions. The top layers and the spring structure allow the pressure points to sink slightly, supporting the lower back, thus maintaining a straight spine.
Support

Materials & Quality

Cooling

Price

Design
Summary
The Sapira mattress is Leesa's luxury-level hybrid and is excellent value for money. It is particularly suitable for front and back sleepers, though most side sleepers will also find it comfortable. Its construction helps prevent back pain by supporting the correct shape of the spine in all sleeping positions.