Transparency Disclosure: We may receive a fee from the seller for any purchases made through links on this website or from other sites accessed via this website. This fee incurs no additional costs for the buyer. To learn more, please read our full disclosure page here. Read our Product Research and Testing page to know more about our review process in detail.
This Amerisleep AS3 foam mattress review focuses on the mid-range mattress of the Amerisleep range. Based in Scottsdale, Arizona, Amerisleep is a relatively new company and its mattresses are 100% made in the USA, not just constructed using foreign foams as many are. Amerisleep's AS3 mattress is the company's mid-range mattress with a medium to medium-firm feel to it (5.5 – 6 on 1-10 scale where 10 is firmest.) We recommend this mattress for people weighing around 150 – 250 lb. 
A hybrid version (AS3h) is also available for those who prefer more bounce in their mattress. The hybrid is included in this review of the Amerisleep AS3 mattress. Before commenting on who may or may not like the AS3 memory foam mattress, let's first check out some details which would likely have an impact on your decision whether or not to buy this mattress.
Table of Contents
Amerisleep AS3 Construction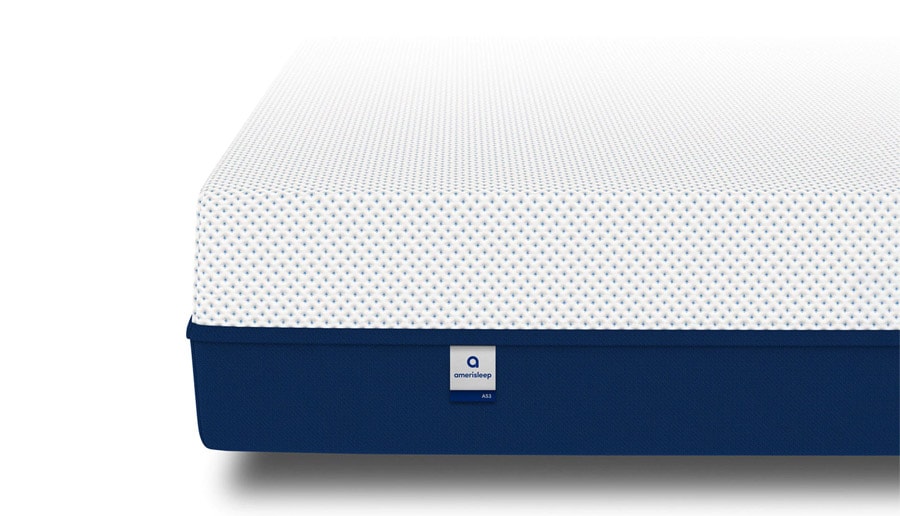 The Amerisleep AS3 and the hybrid AS3h both consist of three layers beneath the cover. We shall explain the details of each layer, but first, let's look at the cover. The founders of Amerisleep know their business and are aware that memory foam is well known for being warm to sleep on. This may be desirable in cold climates, but in summer, particularly in the south, you need your mattress to be designed to help keep you cool. Amerisleep mattresses are well known for their cooling properties, and this begins with the cover.
The Cover: Around 20% of the body of the cover is a proprietary fiber known as Celliant, developed by Hologenix, LLC. The other 80% of the cover is a combination of polyester and Spandex. The latter provides a good snap to it, which prevents the fabric from bunching up or wrinkling when you move in bed. The cover can be machine washed on a cool setting and air-dried.
Celliant fiber is manufactured by grinding 13 thermoreactive substances into a fine powder then mixing it with a type of polyester known as PET, or polyethylene terephthalate. This is then mixed with liquid polyester resin, and the whole mix extruded into a fiber that is used to make Celliant fabric. The fabric comprises. 
It absorbs body heat, and the Celliant then changes the wavelength of this radiant heat and converts it to infrared energy which is reabsorbed by the body. This, in turn, dilates the blood vessels which results in improved blood circulation, improving tissue oxygenation and regulating your body tissues. This process results in a net loss of body heat, keeping you cool on hot nights. It can also keep you cool if you naturally tend to get hot while in bed. Meaning more heat, nothing else!
Foam Layer 1 (Comfort Layer): The first layer of foam is a 3-inch layer of Bio-Pur® memory foam. This is an organic foam made using renewable plant-based oils. It is more responsive than regular memory foams, snapping back to its original shape quickly once the pressure is eased so you don't feel trapped by the mattress. It is more porous than regular memory foams, allowing a better circulation of air and hence a cooler sleep. Due to the way Bio-Pur® memory foam is made it contains just a small percentage of the petrochemicals contained in regular memory foams. The density of this layer is an ideal 4 lb/cubic ft.
Foam Layer 2 (Transition Layer): The 2nd layer is an Affinity transition layer of 1.65 lb/cubic ft. density polyurethane foam (aka polyfoam). This uses Amerisleep's proprietary surface modification technology (SMT) which it refers to as HIVE® which transitions between the medium-soft and firm support layers. HIVE® (Harnessing Intelligent Ventilation and Energy) foam is fashioned in a hexagonal shape, just like a honeycomb.
This layer provides five zones of varying density. This is done by using smaller hexagonal cells (and hence increased density) cells are smaller, and so closely together, to provide more support where needed (head, back, and legs)and larger cells where extra cushioning is required (hips, knees, and shoulders.) This set-up helps to keep your spine in its natural shape and so help prevent or ease neck and lower back pain. Its open-cell structure also contributes to the cooling power of the Amerisleep AS3 mattress. This is a targeted support system that contributes significantly to the superb comfort of this mattress while the open cells contribute to its cooling properties.
Layer 3 (Support Layer): The final layer is a 7-inch layer is the proprietary 1.8 lb/cubic ft high-density Bio-core polyurethane foam. This supports the bulk of your body weight while the layers above provide comfort. This is manufactured using plant material. If you prefer an innerspring version of the AS3 then the Amerisleep AS3h hybrid mattress is ideal (see below.)
Hybrid Model: As with the Tempur-Pedic Adapt, the Amerisleep AS3 also offers a hybrid model. The Amerisleep A3h replaces the support layer with individually wrapped steel coils. Young couples frequently prefer this mattress due to its comfort and bounce. The hybrid versions are the same thickness as the foam versions.
Check More Details About Amerisleep AS3
What's Special About the Amerisleep AS3 Mattress?
Here is a summary of the properties of that make the Amerisleep AS3 foam mattress so special.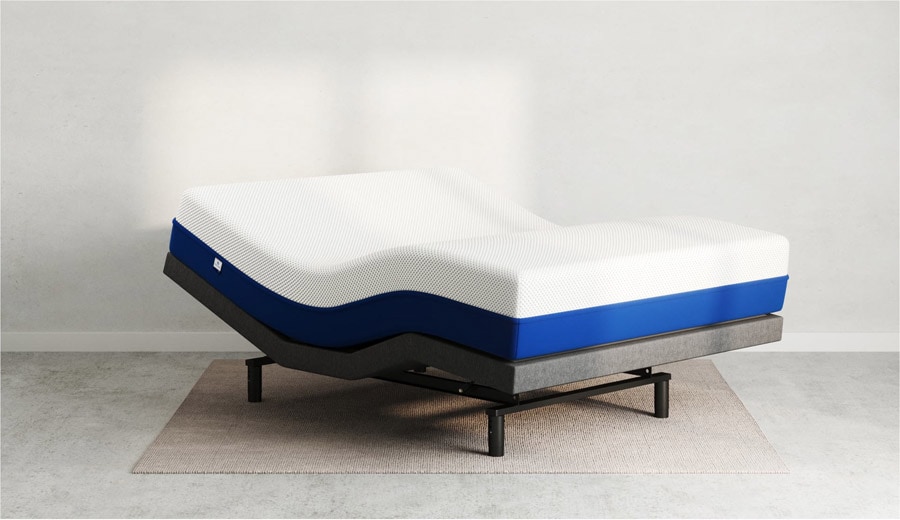 Firmness and Support: We have given this mattress a firmness rating of 5.5-6 right in the middle of the scale (1 – 10 where 10 is firmest). It provides excellent support to all but the heaviest weight people who may prefer the hybrid version. The density of the top layer is 4 pcf (pounds/cubic foot). The transition polyfoam layer is 1.65 pcf and the base polyfoam layer 1.8 pcf.
Pressure Relief and Contouring: This mattress has excellent pressure relief and contouring. The foam will contour to your body shape, offering excellent targeted support for your pressure points. You won't ever feel stuck and is an excellent choice for those suffering from scoliosis. Because of this, and because it doesn't sleep hot, it is a great choice for those unable to move much when in bed.
Responsiveness: The Amerisleep AS3 is very responsive and rapidly changes back to its original shape when you move. You won't ever feel that you are stuck in this mattress, or that it is holding you down when you try to move.
Cooling Properties: The Amerisleep AS3 and AS3h mattresses possess exceptional cooling properties. It begins with the cover that absorbs your body heat then converts it to a different wavelength to help improve your circulation and tissue oxygenation. Check out the construction of the AS3 above for more details. Then there is the open structure of the top foam layer that allows good air movement, and the hexagonal cell structure of the transitional layer that also helps keep you cool. Finally, the support layer also helps air movement and cooling.
Support: Support is excellent for side and back sleepers, though stomach sleepers may need something firmer. If you sleep on your belly, then you always have a 100-day test period during which you can return the mattress free of charge.
Edge Support: Edge support is good, in fact very good for a 100% foam mattress. The construction is well put together to provide good support both on the body of the bed and on its edges. It's not perfect, but better than you might expect from a memory foam mattress.
Motion Isolation: By definition, memory foam is an excellent type of foam for isolating the movement of one partner from the other. The total 5 inches of the two memory foams used in the top layers of this mattress mean that isolation of motion between partners is excellent, and you should not be disturbed even if your partner gets out of the bed and then back into it again.
Bounce: Bounce is poor, and if you prefer a bouncy bed, then go for the Amerisleep AS3h hybrid mattress. In this mattress, the 7-inch support layer is replaced with a 7-inch layer of individually wrapped steel coils. Active couples might prefer the bounce of the hybrid version to the stability of the normal AS3 mattress.
Flipping and Rotating: The mattress is one-sided, so cannot be flipped. It can be rotated to even out wear, although this would upset the HIVE® zoning system in the transition layer. If sleep partners are of significantly different weights, it would be sensible to switch sides every few months rather than rotate the mattress.
Foundation: Although Amerisleep offers its own excellent foundation, you can use it on your own without voiding the warranty. However, the company recommends that it be used with a solid, flat foundation or one with slats no more than 3 inches apart and at least 0.5 inches thick. It can also be used on an adjustable foundation (motorized or not) and the Queen size and above must have a central support in the foundation. If you use the wrong type of foundation your warranty may be void.
Health and Toxicity: The mattress is free of hazardous chemicals and is CertiPUR-US certified to be free of toxic or hazardous materials such as heavy metals, phthalates, ozone depleters, formaldehyde or any other potentially toxic chemicals. It is also GREENGUARD certified, indicating that it has passed rigorous, third-party chemical emissions standards. This means that there should be just a low, chemical smell coming from the mattress. It can be detected when you open the box and lay out the mattress, but it dissipates quickly and is less strong than in most other foam mattresses. The Amerisleep foam AS3 and AS3h mattresses are also certified to OEKO-Tex standards of safety for textiles. 
Warranty and Trial Period: Amerisleep offers a great warranty and trial period. All Amerisleep mattresses come with a 20-year warranty against defective materials or workmanship: you get a full replacement during the first 10 years at no cost and with free transport. The second 10 years is prorated: after 10 years you pay a certain sum to have a new mattress as a replacement (that is the number of years since purchasing the mattress divided by 20 – you also pay shipping.) This is a good guarantee, though the mattress should not be damaged or soiled in any way. You also get a 100 night trial period during which you can have the mattress returned for a full refund: no shipping fee for collection.
Note: The warranty doesn't cover stains or spillages, and a stained or damaged mattress will not be accepted for a replacement during your trial period. 
Shipping: Free to the contiguous states in the USA. A charge will apply for shipping to Hawaii and Alaska, and to outside of the USA. The mattress comes shipped in a box. Incidentally, there is no sales tax applied by Amerisleep outside of the state of Arizona. Other states are free of tax.
Who Would Like the Amerisleep AS3 Foam Mattress?
Those who generally sleep quite hot, but would prefer not to. Many people find this mattress much cooler than their previous mattresses.
Those who like the environment, and would prefer to use an eco-friendly mattress.
Those who are normally side sleepers? The Amerisleep AS3 foam mattress provides targeted support and comfort for the main pressure points of side sleepers.
Couples: This mattress provides amazingly good motion isolation. If your partner tends to move about when sleeping, he or she will be unlikely to disturb you.
Who Would Not Like the Amerisleep AS3 Foam Mattress?
Those who normally sleep on their stomach. This mattress is designed specifically for side and combo sleepers (those who can sleep in multiple positions during the night.) Stomach sleepers would prefer a firmer mattress such as the Amerisleep AS1. Back sleepers may also prefer the Amerisleep AS2, which has a 2-inch comfort layer of Bio-Pur® memory foam, rather than the 3 inches of the AS3, although the AS3h mattress will likely feel more suitable for them.
Those who dislike the feel of memory foam – though the Amerisleep AS3 memory foam mattress has a generally good response.
Couples who may prefer a bouncier mattress – though there is the AS3h hybrid which can provide that. The 7-inch high-density support foam is replaced by 7 inches of individually wrapped steel coils. These also promote motion isolation as well as providing bounce.
Heavier weight people over 250lb may find this mattress too soft for them. The firmer Amerisleep AS1 or AS2 mattress would be more suited to them.
Amerisleep AS3 Mattress Review: Summary
This Amerisleep mattress review has focused on the AS3 mattress and its hybrid alternative, the Amerisleep AS3h. This mattress is in the middle of the Amerisleep mattress range for comfort and support. It is suitable for side sleepers between 150 lb and 250 lb weight, for larger back sleepers and is great for individuals couples that may frequently and change sleeping positions (combi sleepers.)
To summarize, The Amerisleep AS3 foam mattress is a mattress with a top layer of memory foam and two further layers of polyurethane foam. It is suitable for heavier back sleepers and side sleepers, though stomach sleepers would be better with a firmer mattress such as the Amerisleep AS2.
The Amerisleep AS3 is ideal for average weight couples, if you tend to sleep hot, or if your shoulders, lower back, or hips tend to get painful due to poor support. The AS3 mattress is also an excellent choice if you have lower back pain due to your spine getting insufficient support while you sleep. Your spine must retain it's normal elongated 'S-shaped' curve while you sleep. Amerisleep's memory foam combined with its targeted cushioning transition layer achieves this for you.
Amerisleep AS3 Hybrid Mattress (AS3h)
The above summary also applies to the Amerisleep AS3h mattress. This hybrid version is a combination of Amerisleep's memory foam and HIVE® transition foam, along with an innerspring support layer in place of the 7-inch foam support layer. The springs are individually wrapped so that they contribute significantly to the motion isolation of this mattress. If you prefer an innerspring mattress to a 100% foam mattress then this is for you. It possesses all the good properties of the foam mattress, but offers a good bounce for couples and also excellent motion isolation.
Questions and Answers about the Amerisleep AS3 Mattress
Here are five of the most common questions we have received regarding the Amerisleep AS3 foam mattress, and mattresses in general.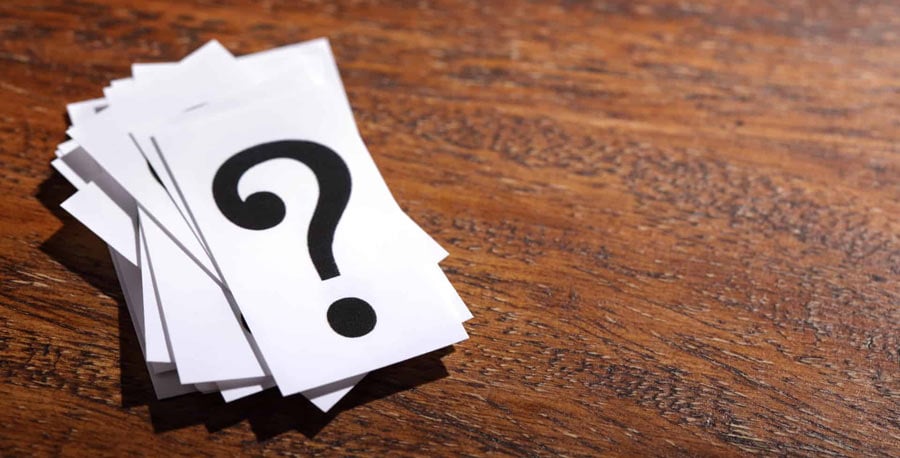 1. Why does the Amerisleep AS3 foam mattress keep me cool at night?
Because petroleum-based foams trap heat and don't allow the heat of your body to escape. Amerisleep mattresses are made using our Bio-Pur® foam, made from a natural plant source. It doesn't hold you into the mattress than other memory foams, enabling you to cool down more easily. It is also significantly more breathable and responsive than a traditional petrochemical-based memory foam.
2. Does an Amerisleep memory foam mattress smell when first opened?
The smell is due to VOCs (volatile organic compounds) evaporating off or exuding out of the body of the mattress. These substances tend to come from petroleum-based foams rather than from bio-foams. Amerisleep mattresses release significantly lower amounts of VOCs are based partially on plant-based substances, and so off-gas less than regular memory foams. Sure, Amerisleep mattresses will release a slight smell when first opened, but nowhere near as strong as that of regular memory foams.
3. Which is better – a hybrid mattress or a memory foam mattress?
The spring coils in the hybrid mattress allow much more air flow in the mattress. Air spreads through a mattress – any mattress – and a hybrid mattress will tend to be cooler than a 100% foam mattress. That said, a lot depends on the air flow through the foam. Some mattresses, such as Amerisleep mattresses, possess excellent air flow and cooling properties, although their hybrid equivalents will cool you down more. Also, the hybrid will have more bounce than a 100% foam mattress, so is better for young couples. Also, they are usually more durable than foam mattresses.
4. I have a box spring foundation. Can I use it with my new Amerisleep AS3?
You can, but likely not in its current setup. Any Amerisleep mattress needs a solid, even surface to lie on. You can use your box spring if you place a 0.75-inch sheet of moisture-resistant plywood on the top. We have a foundation that we recommend highly: our Amerisleep Bed Base.
Yes, but you will need to place a 0.75-inch piece of moisture-resistant plywood on top. To give you the best support, our mattresses need to rest on a solid, even surface. That's why we recommend you pair your mattress with an Amerisleep Bed Base if possible. If you use your box spring, you will need the 0.75-inch plywood sheet on top – or you will void your warranty.
5. How should I clean my new Amerisleep AS3 mattress?
You should try to avoid getting it dirty. No supplier or manufacturer will accept returns if the mattress is soiled or stained. We recommend you get a mattress protector to prevent staining or even contamination through eating in bed – and don't forget the pets!
Amerisleep Mattress Review
Amerisleep AS3 Foam Mattress

Amerisleep AS3h Foam Mattress
Summary
The above Amerisleep AS3 foam mattress review explains the essential properties of this mattress and its hybrid brother, the AS3h. It is one of five mattresses in the Amerisleep range, but the one which should suit most people. It is a luxury level mattress that can compete with the best mattresses available today. The company has been in the online mattress business for several years and is one of the top online sales companies in the world. It does, however, have retail stores in Arizona, Colorado, Oregon, and Texas. The trial period of 100 days enables you to try before you buy – so there are no risks involved, particularly with its very generous 20-year warranty.