Transparency Disclosure: We may receive a fee from the seller for any purchases made through links on this website or from other sites accessed via this website. This fee incurs no additional costs for the buyer. To learn more, please read our full disclosure page here. Read our Product Research and Testing page to know more about our review process in detail.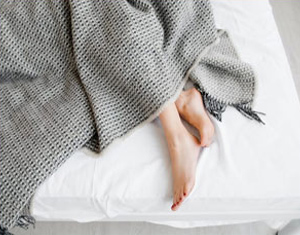 When spring arrives and the temperature rises, you will be looking for a cool blanket for your bed. Then, come summer, you may even need an even cooler comforter or blanket. So will everybody else, so don't wait until then – start looking now! There is not a lot worse than being hot all night, sweating and being unable to sleep. We have all gone through that!
Even when it is hot, a nice comfortable blanket is always welcome. Here we present our best 8 cooling blankets from which you can make your choice if you have a need to stay cool when the temperature is high!
Top 8 Best Cooling Blanket and Comforter Reviews
| No. | Blanket | Type | Size In. | Rate |
| --- | --- | --- | --- | --- |
| #1. | Luna Weighted Blanket | Weighted Cooling Cotton | Varies | View on Amazon |
| #2. | Sofia 100% Pure Flax Linen Blanket | Linen | 87 x 79 | View on Amazon |
| #3. | Cocoon CoolMax Travel Blanket | Lightweight fabric | 70 x 55 | View on Amazon |
| #4. | Utopia Bedding Premium Cotton King | Cotton | 108 x 90* | View on Amazon |
| #5. | Hypoallergenic 230 TC Down Queen | Quilted Duck Down | 104 x 94* | View on Amazon |
| #6. | Design Wave All Season Queen | Cotton ThermoReg. | 90 x 90* | View on Amazon |
| #7. | Zen Bamboo Luxury Comforter | Goose Down Alt. | Note** | View on Amazon |
| #8. | Lavish Home Chevron Cotton Queen | Cotton | 90 x 90 | View on Amazon |
* Check 'Blanket' column for blanket size – King or Queen.
** We recommend one size higher than your bed: So for a Queen size mattress go for a King size comforter.
1. Luna Weighted Blanket: Organic Cooling Cotton – Best weighted blanket
The Luna weighted blanket is our most recommended weighted blanket. It is made using 100% organic cooling cotton with glass beads woven into the weighted organic fibers. Weighted blankets provide you with a sense of calm by means of DPS (deep pressure stimulation) – a science studied by Harvard University, Amherst and others. It is an ideal blanket for any who tends to sweat when sleeping and wake up during the night with their skin wet and uncomfortable. It also helps warm up those that feel cold during the night. Do not use if you have weak or sensitive joints (knee, hip, back or joint pain)
Pros:
This blanket is suitable for use by both adults and kids. Don't be fazed by the technology – it has been checked and accepted as a viable means of keeping people cool during the night, or of helping them retain their body temperature when they feel cold.
Pros
Made with organic cooling cotton and non-toxic glass beads.
Fabric is 100% cooling cotton.
Lightweight and super-soft cotton fabric: the weight comes from the glass beads.
400 Thread count cotton outer shell with
Constructed to provide excellent breathability.
100-Night money-back guarantee: return the blanket for any reason within 100 nights for a full refund or free replacement.
OKEO-Tex certified cotton.
Hypoallergenic.
Available in white and 8 colors.
Designed in the USA.
Cons
Only the King size is designed for couples.
Avoid if you have weak or sensitive joints (knee, hip, back or joint pain.)
Editor's Notes: This is an excellent cooling blanket for those who have a genuine need for it. $10 a person is not much for this, although if you need further information regarding this matter then you may check the appropriate link above. You have a 100-night money-back guarantee if you do not want it for any reason.
Purchase This Blanket on Amazon
2. Sofia's Linen 100% Pure Flax Linen Blanket – Best throw blanket
Sofia's Linen pure flax linen blanket is a very soft blanket with a double-sided weave that enables the blanket to be used either side up (or down.) You can use it anywhere in your home: on your bed, sofa or even when relaxing outside in your patio.
This throw blanket is a generous 87" x 79" to suit anybody, and tests have shown it to promote relaxation in any setting, and a refreshing, deep sleep when used in bed or even when sitting up. 100% Pure linen has a great feel to it, and this blanket is hygroscopic (absorbs moisture to keep you dry) and thermo-regulating. This means it keeps you cool in summer and warm in winter. It is available in grey, green, pink and blue.
Pros
Soft, natural linen.
Double-sided weave.
Tends to stay with the top sheet rather than slip off it.
Choice of colors for any interior.
Made in the USA – some may be imported.
Free shipping.
Free returns.
Absorbs moisture and keeps you cool in summer and warm in winter.
Washable.
Editor's Notes: This cool linen blanket is a great choice if you tend to get too warm in bed in summer and cold in winter. It is a good size at 7ft 3 in long and 6 ft 7 in wide. It is washable and easily spot cleaned, though it may be wise to try a corner first if you are using a proprietary strong cleaner.
Purchase This Blanket on Amazon
3. Cocoon CoolMax Blanket – Best travel blanket
The Cocoon CoolMax travel blanket is lightweight and extremely compact for traveling with. It is a useful blanket for trains, planes, and automobiles and can also be used at home to keep you warm in bed and on the sofa on cold nights. It is knitted using a blend of polyester fibers to create a soft and thin fabric like t-shirt material. It breathes well and feels fabulous on your skin.
If you want to carry a blanket with you when you travel, the Cocoon CoolMax blanket comes with its own carry case and adds only 11 ounces to your luggage weight. Perfect to keep you warm on long plane or train journeys – or even keep you cool when it is too hot for you.
Pros
Cooling on hot days.
Lightweight for traveling and easy to pack or carry in its own travel case.
Fashioned from a mid-weight, cool fabric that wicks away moisture to keep you dry and comfortable.
Cons
None that we could find.
70 x 55 inches in size.
Editor's Notes: The Cocoon CoolMax blanket is claimed to be manufactured in the USA or imported. If the latter, it is likely Belarus since references have been made to that country. This does not detract from the high quality of this blanket and the way it keeps you cool on hot nights. It is a magnificent lightweight cooling blanket for traveling with; a superb blanket that adds only just over 11 ounces to your baggage.
Purchase This Blanket on Amazon
4. Utopia Bedding Premium Cotton Blanket King
The Utopia Bedding premium cotton blanket is available in multiple bed sizes: Twin, Twin XL, Full, Queen and King. We are reviewing the King size here which is 108" x 90" in size. It is a thermal blanket, suitable for sleeping with and for keeping you warm while watching TV at night – whether it is a chilly winter night or a warm summer evening. It is lightweight for its size and doesn't make you feel as if you have a heavy weight lying on you when you are trying to sleep.
It is easy to carry around with you when traveling and easy to store until needed. It can be used as a blanket on your bed at home, or when camping or backpacking. It is manufactured using 100% pure cotton and is easy to clean. The blanket is made in Pakistan, but contains no synthetic materials, and is 100% natural, free of any toxic or harmful chemicals.
Pros
100% pure cotton.
King size is 108" x 90".
Available in five mattress sizes. Each size is oversized to account for natural shrinkage of natural cotton after washing and drying.
Warm and breathable to help you sleep comfortably in any winter or summer conditions.
Keeps you cool on warm nights and warm on cold nights.
The design is a dobby weave with a waffle square pattern. The dobby loom creates patterns with small geometric patterns with extra texture in the cloth. It looks good and of high quality.
Can be machine washed and dried. The cloth gets slightly softer after washing.
Free from toxic materials or hazardous fire retardants.
Free shipping.
Cons
This is not really a negative, but the blanket was slightly stiff rather than 'soft'. Genuine pure cotton does not go soft but retains a degree of stiffness. However, this cannot be regarded as a negative because it is a superb blanket that gets great online reviews.
Editor's Notes: The Utopia Bedding premium cotton blanket is a high-quality product that can keep you warm. In winter and cool in summer. The dobby weave gives it a great look and feel, and while it does get slightly softer after washing, this is not a significant change. The variety of sizes is a definite plus, most blankets being on one size only.
Purchase This Blanket on Amazon
5. Hypoallergenic 230 TC Cambric Cotton and Down Queen-Size Blanket/Comforter
The hypoallergenic 230 thread count cambric cotton comforter is available in King and Queen sizes, and we are reviewing the latter. 104" x 94" is oversize for a Queen size, but this allows you to snuggle into it without running short of the blanket, or fighting for it with your partner. Cambric cotton is a closely woven, lightweight plain cotton cloth.
This Chinese-made comforter has a quilted finish, one inch thick, filled with a warming 550 Fill Power duck down. Because the blanket is made with a sewn-thru construction, the fill remains where it is with no shifting. It also has a one-inch satin trim detail. It can be machine washed and dried. It can be used alone during the summer or along with a heavier blanket during cold winter months.
Pros
Quilted duck down comforter with a no-shift filling.
Pure cambric cotton.
Fabric is down-proof so unlikely to lose filling through the blanket.
Hypoallergenic.
Queen size: 104" x 90" 16 oz weight.
King size: 104" x 113" 20 oz weight.
Available in pure white and ivory finishes.
1 Year warranty.
Machine washable and dryable.
Editor's Notes: This is a really good-looking quilted blanket or comforter, made using cambric cotton filled with almost an inch of duck down with a sewn-thru construction. It is lovely and warm on cold nights, yet helps to keep you cool on hot summer nights. Like almost all blankets, they keep you warm in winter, particularly with a one-inch filling of 550 fill power duck down. This makes the down blanket very attractive to many people, not only in winter but also in summer when it can keep you cool.
Purchase This Blanket on Amazon
6. Design Weave All Season Temperature Regulating Cotton Blanket
The Design Weave temperature-regulating blanket is a cotton blanket using Outlast technology to keep you cool even on the hottest night – or day! Outlast technology was developed for NASA and uses phase change materials (PCM) to keep you cool. It is also made using 100% cotton with a very soft sateen weave to provide a luxurious blanket with a comfortable, luxurious feel that keeps your temperature steady no matter how cold or warm it is in your room.
 When your body gets too warm it releases heat then makes you sweat to get you back to your normal body temperature. The PCM used in Outlast technology absorbs this excess heat before you sweat. It then stores it until you get too cool, and then releases the heat to warm you up. In this way, technology helps prevent spikes in skin temperature, maintaining it at a healthy, comfortable temperature that prevents you from getting night sweats that can affect your sleep.
Pros
Keeps you cool during hot nights and warm during cold nights.
Keeps you thermo-neutral by preventing significant fluctuations in skin temperature during the night – or the day.
Promotes thermal compatibility with your partner.
100% cotton with a 300-thread count and sateen finish.
50% polyester fiber and 50% Outlast fill.
Cold water wash in gentle cycle.
Hypoallergenic
Available in Full, Twin, Queen and King sizes.
Cons
Some light pilling after washing.
Some may find it relatively small.
Otherwise, an excellent cooling blanking.
Editor's Notes: Like memory foam, this blanket utilizes NASA technology, and the vast majority of users find it works well as a cooling blanket. It can be used in summer or winter-since it regulates your temperature whether you are hot or cold. The cotton feels smooth and luxurious, and you can feel the temperature regulation technology kicking in almost immediately.
Purchase This Blanket on Amazon
7. Zen Bamboo Luxury Goose Down Alternative Comforter – Best Comforter
The Zen Bamboo luxury goose down alternative comforter has been crafted using 60% polyester microfiber and 40% bamboo-derived rayon. It is durable and does not wrinkle, and it has corner ties to secure it to a duvet cover if needed. It can be machine washed and tumble dried but use a cold or warm water wash to keep the color from fading. Also, wash it alone or with other items of a similar color.
This cooling comforter keeps your body temperature stable, whether it is a hot summer evening or a cold winter night. It achieves this through its breathability that makes the best use of your body heat and the external temperature. It can be hang-dried if it is sunny, or even inside your home if it too cold outside or you have no tumble drier.
Pros
The Zen bamboo luxury goose down alternative comforter can also be inserted into a duvet cover, or attached to a duvet using the corner ties.
Looks good
Machine washable in cool or cold water and can be tumble dried.
Eco-friendly.
Hypoallergenic.
Fade and stain-resistant.
Wrinkle-resistant.
Easy return if you don't like it.
Cons
Occasional pilling, but not serious on our trial
We detected no other issues with this comforter.
Editor's Notes: Although it is stated that this comforter is made in the US and imported, the product we tested was made in China. That does not infer that it is poor quality, because Chinese manufacturers are well known for their high-quality bedding products – though not all of them! The Zen bamboo rayon product appears to us to be high quality, though no bedding product gets a 100% positive review. This one is recommended.
Purchase This Blanket on Amazon
8. Lavish Home Chevron 100% Egyptian Cotton Blanket
The Lavish Home Chevron 100% Egyptian cotton blanket features a chevron weave giving it a trendy rustic appearance. It is fashioned from a luxuriously soft Egyptian cotton which is lightweight and breathes to help keep you cool. It can be used with other covers, or alone as the sole bed covering on particularly warm nights. It also keeps you warm on cold nights.
The cotton blanket can be machine-washed and dried and it is recommended you wash yours when you first use it. This will reduce or eliminate any lint that may develop. The Lavish Home Chevron cotton blanket is a good size for most mattresses sizes, particularly King and Queen. Cotton blankets are easier to keep clean than others.
Pros
100% Egyptian cotton.
Lightweight and cooling, but warm when it needs to be.
Machine washable.
Available in Twin, Queen and King sizes.
Queen is a good size at 90" x 90"; King size is 90" x 108"; win: 90" x 60"
Available in 7 colors.
Made in India, shipped to the US.
Free returns for any reason with no shipping charges.
Cons
Sheds lint at first.
Otherwise, we could find no issues.
Editor's Notes: This Indian-made cotton blanket will both keep you cool in summer and help you maintain body heat in winter months. Egyptian cotton is of very high quality and will wear well and wash well. It does tend to create a lot of lint initially, but this goes eventually with washing. In spite of its position on our list, this is still an excellent cooling blanket.
Cooling Blanket and Comforter Buyer's Guide
There are many factors involved when choosing a cooling blanket. To start with you can choose between regular cooling blankets, weighted blankets, and cooling comforters. Then you have a variety of materials used in their manufacture and some other factors to consider such as ease of cleaning and return policy in case it doesn't work for you.
Here are some of the more important factors involved in buying cooling blankets. Hopefully, they will assist you in getting the right choice first time. Let's begin with the material your blanket is made from.
Blanket Material
There are many different types of material such as natural cotton, linen, bamboo-derived rayon, and silk. There are synthetics fabrics such as polyester, polyamide, and microfiber (usually polyester or polyamide fibers less than a fifth of the diameter of a human hair.) A popular mixed fiber consists of 60% microfiber and 40% bamboo-derived rayon. Here are some of the most common fabrics found in cooling blankets:
Cotton: Cotton tends to wick moisture away from your skin, leaving it dry and cool rather than hot and sweaty. Cotton often has an open ventilated texture and tends to dissipate body heat rather than trap it. Cotton is a very popular material for blankets, particularly cooling blankets, due to it being easy to machine wash and tumble dry. Egyptian cotton is the best cotton due its longer fibers. These fibers lead to a cotton which is softer and finer than regular cotton, and ore luxurious in feel.
Linen: Linen is derived from flax, and tends to be heavier than cotton. However, a lot comes for the way it is woven, and linen can also be airy and breathable. It is not as soft as most of the better cotton, but is durable and wears better than cotton.
Silk: This is a very light fabric and feels fabulously cool against the skin. However, it is expensive and we have not included any silk blankets in our choices.
Polyester: Being a synthetic fiber, polyester can be light or heavy according to the thickness of the thread, Cooling blankets made using polyester are generally light in weight and feel very soft – usually softer than cotton. However, they are not usually as breathable as natural materials and often mixed with them to lower costs.
Bamboo Rayon: Rayon made using bamboo fibers is a natural material that is often mixed with polyester for use in blankets and comforters. Bamboo is very cooling, and also soft to the touch. It consequently provides extra softness to polyester materials and improves its cooling properties. Bamboo and polyester fabrics can render comforter tops, not only more comfortable and sleek that polyester alone, but also a good inexpensive option to cotton.
Lifetime and Durability
The durability and lifetime of a cooling blanket are important factors to many people. Like any form of bedding, blankets and comforters should last as long and possible, and stand up to machine washing and drying. They should also retain their cooling properties for as long as possible.
Linen is the most durable of the fabrics used for cooling blankets, although it is not the most comfortable. However, it does become softer as it ages. Cotton is also durable, but not as strong a fiber as linen, and will struggle to reach the 10 years of continual use that a good linen blanket can. However, cotton has better cooling properties which is the priority over durability.
Cleaning Properties
How a fabric stands up to cleaning is not often considered when purchasing cooling blankets. However, it is important that the blanket is easy to clean and dry, particularly since it is liable to come into contact with a lot of sweat. Such blankets also need more regular cleaning than normal. Linen, cotton and bamboo rayon stand up well to cleaning and drying, although it is recommended that they be line dried for maximum life. Tumble drying is OK, but line drying is less harsh on the fabric and drying outside keeps blankets fresh.
Warranty and Returns
Many sellers do not offer their own warranties on blankets, and very few offer fixed trial periods during which you can return the item if you don't like it. Most cooling blanket and comforter vendors will accept returns if the blanket has been unused, or if there are obvious manufacturing faults. However, if you purchase from Amazon, you will often find that Amazon has its own warranty and return policy. In many cases you get to return it free of charge: make sure you check the 'returns' policy on the product you purchase.
Your Mattress and Pillow
You may have purchased a cooling blanket and are very happy with it, but still feel a bit hot during the night. In such cases you should check the rest of your bedding, particularly your mattress and pillow. If you tend to sweat at night, or simply feel hot and can't sleep in spite of your blanket, then check your mattress. Some mattresses can keep you cool better than others. If you feel that this may help you improve the quality of your sleep, then check out our review of cooling mattresses by clicking here.
It's not only your mattress that can keep you too hot, but you may also have to change your pillow. Some pillows are designed to keep you cool, and Inside Bedroom has reviewed a number of these. Click Here to check them out. If you find your head and neck feeling too warm at night, then it may be your pillow that is responsible.
Weighted Blankets
Many people are unaware of what weighted blankets are and what they are for. They are generally weighted with beads made from plastic, steel or glass. The beads are distributed evenly to ensure that the pressure is applied evenly by the blanket. These blankets intended to press you into your sleeping surface. The weight applied to your body is not great, but is enough to trigger the release of certain hormones that help you sleep. The sensation provided by weighted blankets is known as 'grounding'.
It is important that they also have a fabric padding that provides a cushion between the beads and your body. The blanket works best with a weight of between 5% and 10% of your body weight. Nearer 10% for children, though children below 8 years should not use a weighted blanket. Do not use one if you have claustrophobia, breathing difficulties or blood circulation issues.
Weighted blankets offer a number of benefits including a reduction in anxiety and stress and helping you sleep by increasing your melatonin production. Melatonin is a hormone that helps you sleep. They also help release a number of hormones that make you feel good within yourself, such as serotonin, oxytocin, and dopamine. If your children sleepwalk, a weighted blanket can help stop it, and weighted blankets can also help those suffering ASD, ADHD, PTSD and other similar conditions to get good quality sleep.
Cooling Blanket and Comforter Buyer's Guide: Conclusion
The above Blanket and comforter buyer's guide should help you to choose the most suitable cooling blanket or comforter for your needs. Some may prefer a regular cooling blanket while others may have the need for a weighted blanket. We have reviewed only the one weighted blanket, but it is a good one at an affordable price.
If you wake up feeling too hot in the middle of the night or find it difficult to sleep on warm or cold nights, then a cooling blanket will help, particularly a thermo-regulating blanket that helps you remain at a comfortable temperature whether it is hot or cold outside. A comforter is of particular use if you want to sleep with only one piece of bedding over you. Cooling comforters do the same as cooling blankets, only they tend to be padded with goose down or some other filling.
Cooling Blankets FAQs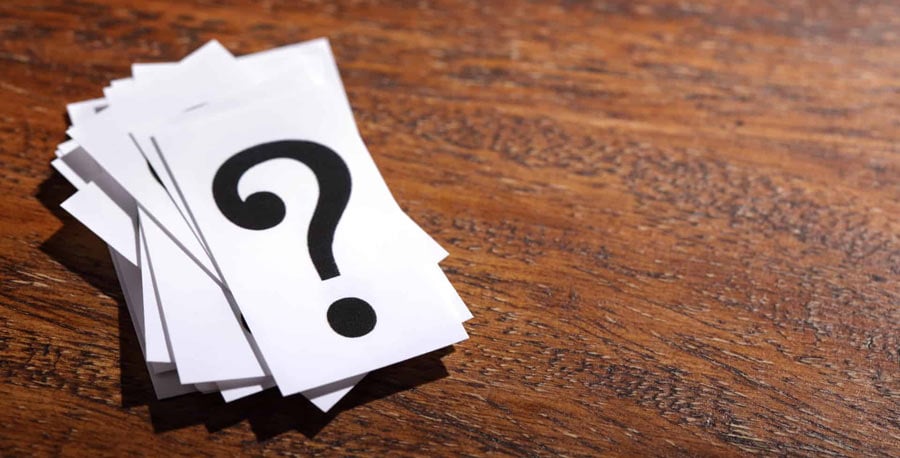 Here are some questions we have been asked by a number of people regarding cooling blankets and comforters.
1. How do cooling blankets work?
It depends on the type of blanket. Generally, when you get hotter than the blanket the fabric absorbs heat during the night. As your body cools down, the blanket then releases the heat back to you when you become cooler than the blanket. That is fundamentally how regular cooling blankets work. The same is true of the blankets with Outlast® technology. Rather than us trying to explain it to you check out this video. It explains the principles behind phase-change technology. We include one cooling blanket using this technology.
2. I heard that a weighted blanket can help someone with autism – particularly a child. How is this?
A weighted blanket can help many people with autism, not just children. The weight of such blankets helps you to produce serotonin, the feel-good hormone. They also help autistic children to feel more secure and grounded. Feeling secure and grounded helps autistic people, not just children, to focus and function better than they normally can. Part of the serotonin changes to melatonin which helps the human body to rest and sleep at night.
3. What's the difference between a cooling blanket and a cooling comforter?
A cooling blanket is part of a bedding set including a pillowcase, blanket, and duvet. A blanket is lighter than a comforter and intended to keep you warm on a summer night. A cooling blanket can keep you cool on nights when the temperature is high and you are finding it difficult to sleep.

If the temperature reduces to make the internal temperature cold, then a comforter can make you comfortable faster than a cooling blanket. A cooling comforter is more suitable for long journeys since it is able to keep you warm and dry in most weather conditions.
4. Can a cooling blanket genuinely help you to get better sleep?
Yes, it can! Too hot a temperature can keep you awake all night! You can improve your chances of getting some quality sleep simply by staying cool. No, I don't mean dark glasses, an open-neck shirt, and a medallion hanging on your chest, but by staying cool – meaning not hot! Temperature plays a large part in you falling asleep, and the best temperatures for sleep appear to be 65 – 70 Fahrenheit.

Also important is a soft comfortable sheet, a soft contouring pillow, and the right temperature. If you are too hot you won't sleep – simple! If you are too cold you won't sleep – equally simple! If you begin sweating at night and are wakened from a deep sleep because of it, then you will greatly reduce the benefits of your sleep before you wakened up. A blanket that regulates your temperature is an ideal solution. A cooling blanket, particularly with thermoregulation, will help you get a good, refreshing sleep.
5. Won't a hot shower get me to sleep better than a cooling blanket?
Not necessarily – A hot shower or bath can help you to sleep by promoting the rapid cooling of your body once you get out of the bath. As your core temperature drops, you will quickly get to sleep. This explains the fundamentals of how cooling blankets can help you sleep faster than regular blankets. They also help keep you cool throughout the night.

If you wake up during the night feeling hot and sweaty, then you won't be able to sleep. A cooling blanket prevents this – you would never get hot enough for it to wake you up. The mattress is of prime importance, followed closely by the temperature of your body and your blanket. If that blanket is a cooling blanket, then you will much more likely to get to sleep than if you felt too warm.
Best Cooling Blanket (Comforter) for Summer
Luna Weighted Blanket

Sofia's Linen 100% Pure Flax Linen Blanket

Cocoon CoolMax Blanket

Utopia Bedding Premium Cotton Blanket King

Hypoallergenic 230 TC Cambric Cotton and Down Queen-Size Blanket/Comforter

Design Weave All Season Temperature Regulating Cotton Blanket

Zen Bamboo Luxury Goose Down Alternative Comforter

Lavish Home Chevron 100% Egyptian Cotton Blanket
Summary
The Inside Bedroom Best Cooling Blanket review has presented you with our opinion of the best 8 cooling blankets. Among these eight are a weighted blanket (#1) and two comforters (#5 and #7). We not only give our reasons for our choices, but also provide you with a buyer's guide to cooling blankets and comforters, then finish up with some frequently asked questions.