Transparency Disclosure: We may receive a fee from the seller for any purchases made through links on this website or from other sites accessed via this website. This fee incurs no additional costs for the buyer. To learn more, please read our full disclosure page here. Read our Product Research and Testing page to know more about our review process in detail.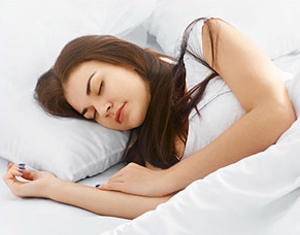 The best mattress topper for side sleepers will support your pressure points and turns an uncomfortable mattress into a light fluffy cloud that supports you without you disappearing into it. Side sleepers are particularly vulnerable to too hard or too soft mattress. Too hard, and they ten to toss and turn trying to get comfortable, and may also wake up with aching hips and shoulders. Too soft, and they disappear into it and feel constricted – they cannot move around.
A mattress topper can be used to overcome rather of these problems. However, it is essential that is suitable for side sleepers, either by accident or design. What is it that makes a mattress topper suitable for side sleepers? You can find this information and more in our Buyer's Guide below. For now, let's look at our best mattress topper for side sleepers reviews 2107 where we present our best five choices.
Our best mattress topper for side sleeper reviews were carried out using the Queen size topper. Where alternatives are available we identify them with the initials: T: Twin ; TXL: Twin XL ; F: Full ; K: King ; C K: California King.
| Rank | Topper | Material | Think | Sizes | Rating | Price |
| --- | --- | --- | --- | --- | --- | --- |
| #1 | Memory Foam Solutions | Memory Foam | 3" | 80 x 60x 3 | 5 | View on Amazon |
| #2 | Langria Gel Memory Foam | Gel Mem Foam | 3" | 80x 60 x 3 | 4.8 | View on Amazon |
| #3 | SleepJoy 3" ViscO2 Ventilated | Ventilated Mem Foam | 3" | 78 x 58 x3 | 4.7 | View on Amazon |
| #4 | Zinux Night Therapy | Mem + Pressure ReliefFoam | 4" | Not Stated | 4.4 | View on Amazon |
| #5 | Advanced Sleep Solutions | Gel Mem Foam | 2" | 79 x 59 x 2 | 4.5 | View on Amazon |
Side sleepers need support for their pressure points, mainly the shoulder and hip. The mattress should also be soft enough to help prevent pelvic rotation (discussed later under Buyer's Guide). Each of the five mattresses discussed below meet these requirements.
Table of Contents
Best Mattress Topper for Side Sleepers Reviews 2023
1. Memory Foam Solutions 3-inch Memory Foam Bed Topper
Like most other mattress toppers, Memory Foam Solutions 3-inch mattress topper offers more comfort from your mattress, and also provides support to a sagging mattress. Its 3-inches of 4-pound (1.96 Kg) memory foam conforms perfectly to your body shape. It also helps prevent tossing, turning, and rotation of your upper body while you sleep, leading to neck and back pain.
The Memory Foam Solutions mattress topper is not only perfect for back sleepers, but can be used in any sleeping positions. It supports your back, helping to maintain the natural shape of your spine. It also provides the soft support needed by belly sleepers, although its main benefit over other types of sleeping surface is experienced by side sleepers.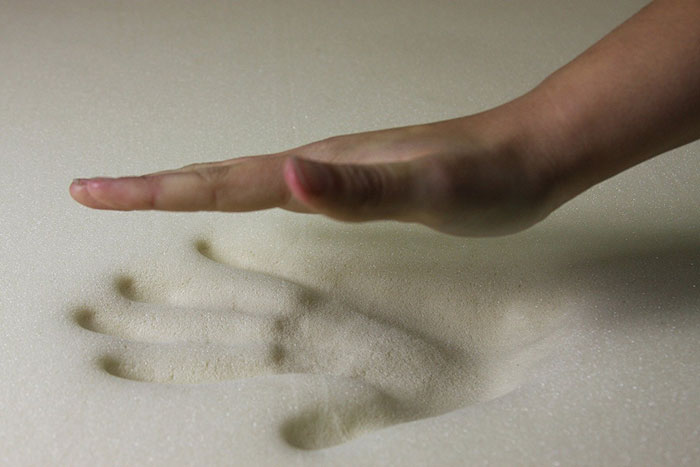 This mattress topper is manufactured in the USA to PURGreen certification standards. In fact, the memory foam used by memory Foam Solutions exceeds these standards. PURGreen means that the material used to construct the mattress or topper are environmentally friendly. They contain no materials that can harm the environment or add to greenhouse gases.
Pros
3-Inches of 4-pound memory foam provides first class support for side sleepers. This is far better than a 2.5-inch version that is also available.
Not only supports pressure points of a side sleeper, but its thickness and density also helps to prevent pelvic rotation.
Memory foam helps keep you cool at night.
Environmentally friendly to exceed PURGreen.us standards.
10 Year warranty: register warranty on purchase.
Made in the USA.
33.3 lb weight.
Cons
Most complaints refer to odor, though this usually goes after a while. A topper cover helps reduce any smell (non-toxic) that comes from manufacture. This is normal with memory foams.
Otherwise no specific issues.
Editor's Notes: The smell referred to is a chemical odor which dissipates after a few days. It is generally not noticeable when you use a mattress topper cover. This is similar to a washable mattress cover and is recommended for any topper to keep it clean. A memory foam is the best type of foam for side sleepers, and also helps those who sleep in any position to get a cooler and more comfortable sleep that also separates the movement of partners.
2. LANGRIA 3-Inch Mattress Topper – Gel Infused Memory Foam Bed Topper
The Langria comes with or without gel infused memory foam. Both are 3-inch and we are reviewing the Queen size gel-infused version here. The gel is infused into the memory foam and absorbs heat while you sleep, providing you with a cooler sleep than regular memory foam does.
Its 3-inch thickness renders it ideal for side sleepers, and the memory foam helps you maintain your position while sleeping. This helps to avoid pelvic rotation which can lead to back and neck pain. In other words, it helps to prevent you from turning your upper body from side to front, thus twisting your pelvis and spine.
The bamboo fiber zippered cover helps keep the topper clean and also helps keep you cool. It is machine washable and hypoallergenic and also protects against bed sores.
Pros
Bamboo fabric removable cover provides silky sleeping surface and is machine washable.
3-inch deep mattress topper is ideal for side sleepers.
Gel-infused memory foam provides a cooler sleep and more comfortable sleep.
It helps to protect against bed sores since absorbs and reduces the pressure on your body's pressure points.
CERTIPur-US certified memory foam.
Cons
Some say it was hard to roll over on it – which is good for side sleepers!
Some say it was too hard and others too soft. Quality control with this company is good, so this is likely more a perception difference between users than inconsistency.
Editor's Notes: The Langria mattress topper is made using a memory foam infused with a gel that absorbs heat more than a standard memory foam. This enables you to feel cooler when using it. It is an excellent mattress topper for side sleepers, but not only for them. It can also be used by belly and back sleepers. The CERTI-Pur certification shows that it has been made without chlorinated hydrocarbons, CFCs, heavy metals or any ozone depleters or hazardous substances.
3. SleepJoy 3″ ViscO2 Ventilated Memory Foam Mattress Topper
The SleepJoy ventilated memory foam mattress topper also provides 3 inches of memory foam. The Visco2 memory foam used is a breathable foam that allows a good flow of air within it. It provides a luxurious cradling effect that absorbs the pressure of your shoulders, hips and buttocks making it a perfect mattress topper for side sleepers. Its breathability plus open-cell structure allows a good flow of air beneath you, and a cooler more comfortable sleep. The foam used has no odor so there is no need to leave it out for a while before using it.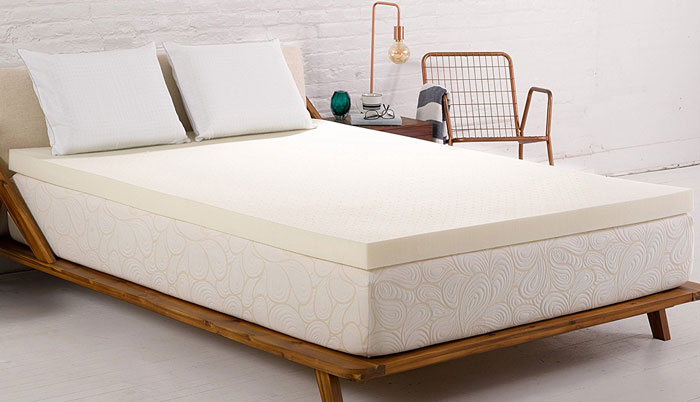 Pros
Breathable open cell memory foam construction.
Plant-based ingredients used in mattress topper formula.
The mattress topper folds around your body and absorbs the pressure on your pressure points when sleeping on your side.
The 3-inch depth provides a good layer that helps prevent you from tossing and turning, and resists pelvic rotation.
Cons
Warranty is a 2-year limited warranty. A bit less than others offer.
Many of the complaints related to the softness of the memory foam. Some claimed it was not memory foam.
Some complaints related to TEMPUR-Pedic, stating that is was not as good. It should be noted here that it is not intended as a TEMPUR-Pedic mattress equivalent.
Editor's Notes: It is important to understand that mattress toppers are fundamentally pads that lie over your mattress to provide extra comfort. They are not mattresses as such, and cannot be compared with TEMPUR-Pedic. We can offer alternatives to TEMPUR-Pedic if that is what you want.
The SleepJoy 3-inch ventilated memory foam mattress topper is an excellent sleeping surface for those that prefer to lie on their sides when sleeping. Left side, right side – it doesn't matter. Irrespective of the type of mattress you are using, the SleepJoy mattress topper will provide you with a sleek, comfortable sleeping surface that absorbs pressure on your shoulders and hips. An excellent option for side sleepers!
4. Zinux Night Therapy Memory Foam 4 Inch Pressure Relief Mattress Topper
The Zinux Night Therapy memory foam mattress topper is 4-inches thick, but with just 2 inches of memory foam. As those above, it can turn an old jaded mattress into a comfortable bed by making the sleeping surface more comfortable and compensating for any holes or sagging. The Zinux Night Therapy memory foam mattress topper comprises:
A top 0.5 inch fiber quilted cover.
2 inches of memory foam.
1.5 inches of pressure relief comfort foam.
All the foam complies with the CertiPUR-US certification standards, so is free from toxic materials, ozone depleters and heavy metal as it should with this certification. This mattress topper is manufactured by replacing some of the oil-based polymer with natural plant oil. It also contains activated charcoal which absorbs odors and moisture.
The pressure relief comfort foam adds to the memory foam layer by absorbing the pressure that is applied to the mattress by side sleepers. The pressure of your shoulder, hip, pelvis and knees are minimized, enabling you to sleep all night without the pin in any of these joints. The quilted cover provides a smooth, soft sleeping surface.
Pros
Deep 4-inch quilted memory foam mattress topper for maximum comfort.
CertiPUR-US certified to contain no ozone depleters, heavy metals or other toxic chemicals.
5 Year warranty – but check the limitations that come with it.
Cons
Some buyers comment on odor, on the topper becoming lumpy after a period of use and other issues. However, the vast majority loved it.
Only 2 inches of memory foam, though the other layers tend to compensate for that.
Editor's Notes: This is an excellent memory foam mattress topper for side sleepers. It keeps your body cool during the night and takes the pressure from your shoulder and hip when you sleep on your side. It just makes out top 5 mattress toppers for side sleepers because of its 4-inch depth. A deep mattress topper is essential for side sleepers. It's best if these 4 inches are all memory foam, but this is the top class alternative.
5. Gel Memory Foam Topper, Queen Size 2 Inch Thick
Manufactured by Advanced Sleep Solutions, this gel memory foam topper is another excellent option for side sleepers. It is the only 2-inch mattress top in our list. As those above, it takes pressure off your shoulders, hips and other pressure points in contact with it. It helps you maintain a proper alignment of your spine when sleeping on your side. It will continue this support should you move off your side when sleeping.
The 2-inch thickness might not prevent you moving your sleeping position as much as those above, but it certainly provides the support that side sleepers need. That's why it is included in our Best Mattress Topper for Side Sleepers Review 2023. It is also very affordable for anybody needing a top on their mattress to make it more comfortable. As with most other gel memory foams, it absorbs heat while you sleep and keeps you cool during the night.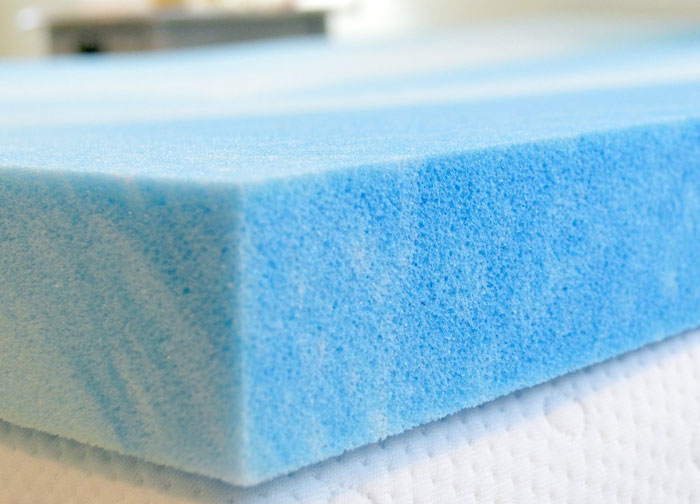 Actual Look: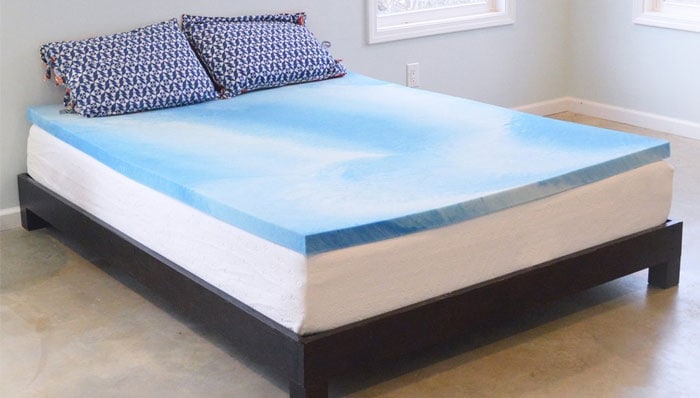 Pros
The topper has an open cell gel memory foam structure that maximizes heat dissipation for a cooler sleep. It helps to maintain a proper alignment of your spine when asleep.
It is manufactured using Certi-PUR-US standards, meaning that it contains no toxic chemicals, ozone depleters or toxic chemicals and complies with specified performance characteristics.
3-Year manufacturer warranty and 60-day money back guarantee.
Cons
The negative review generally related to the mattress topper becoming lumpy after a period of time, and also losing its flatness after being cleaned in a commercial washing machine.
Only 2-inches thick. This may have been nearer the top of this review had it been just one inch thicker. However, the price is excellent for those without the ability to pay over $100 for a mattress topper.
Editor's Notes: This is an excellent mattress topper at the lower end of the price range. It provides good support for side sleepers, but you are advised not to wash it in a washing machine – domestic or commercial. If maintained properly, this mattress topper should provide you with a good, comfortable sleep if you are a side sleeper. An excellent example of a less expensive gel memory foam mattress topper for side sleepers.
Side Sleeper Mattress Topper: Buyer's Guide
If you are a side sleeper, you need a supportive mattress with a deep comfort layer on the top. Most side sleepers will have a favorite type of mattress: a latex foam, memory foam or innerspring mattress for example. Whichever of these you prefer, it will feel more comfortable for you with a memory foam mattress topper.
A mattress topper is a thin layer of foam placed over your regular mattress. It modifies the mattress properties on that the topper can make a mattress softer, harder or thicker. Side sleepers are best to use a mattress topper that gives them a comfortable surface to sleep on, but which also absorbs the pressure on their shoulders, hips and pelvis. This type of sleeping surface helps you to avoid pain in your shoulder, neck and lower back, and also the pain in your hips that affect how you walk.
Pelvic Rotation
However, there is also another issue that side sleepers may not be aware of: pelvic rotation. Your spinal column runs from your skull to your pelvis. If you lie on your side, then move the upper part of your body onto your bed, this puts stress on the lower part of your spine. It has to rotate with your head and the vertebrae towards the lower part of your spine are stressed to rotate while your pelvic girdle remains on its side.
Repetition of this night after night can ultimately lead to spinal issues and back pain. Side sleepers should ideally sleep with a pillow between their knees to keep their spine in the correct orientation. Many side sleepers tend to turn their upper body to lie flat on the mattress while asleep. This can lead to a rotation of the spinal column and subsequent issues with the pelvic rotation when they walk and run.
Memory Foam and Pelvic Rotation: One way to help overcome this is to sleep on a memory foam mattress. The memory foam allows you to sink into it as it softens with your body heat. The parts of your body in most contact with the memory foam will soften it most, so your pressure points will sink into it. With a side sleeper, your body will be partially supported by the memory foam, and therefore be less likely to drop into a front sleeping position.
A memory foam mattress topper will have the same effect, the thicker the foam the better. 3"-4" is optimum for a memory foam topper. This is one reason why memory foam toppers are generally recommended for side sleepers. There are other simple steps you can take to keep you in the correct sleeping position for optimal spinal positional.
Using Pillows for Support: Put a pillow between your knees to help keep them in the correct position. The pillow will help prevent your top knee from dropping down so it lies in front of your bottom knee. If that happens, it applies a torsional or twisting force which can turn the top of your body round to lie on the mattress. You can also avoid this if you put a pillow against your chest. It will help support your upper arm to stop your upper shoulder from twisting and turning over. A good thick (at least 3-inches) memory foam topper will help prevent this.
See Also: Mattress Toppers: Good Or Bad? »
What to Look for In a Mattress Topper
Bamboo Fiber for A Silky Finish:
First and foremost you are looking for comfort. So a memory foam mattress topper is best. You may also want a nice, smooth surface to sleep on. Some people do not, but is you do then look for a bamboo fiber surface cover for the topper. This can give you a soft, silky feel to your topper. Not everybody will like that, but many do.
Removable Cover:
Many mattress toppers come with a removable cover – some are zippered. This protects the topper and is usually machine washable. Anybody can have spillages on their mattress of one kind or another, particularly if you like to eat in bed. A washable, removable cover not only protects your mattress topper, but can also be washed and dried between morning and evening to be used the same day.
Memory Foam:
Memory foam is the best type of foam for a mattress cover. Not only is memory foam more comfortable to many than any other type of foam, but it can also keep you cooler at might. It also helps support you as a side sleeper. By sinking into the memory foam layer of a mattress topper, you can get good support for your entire spinal column, no matter what position you sleep in. However, a side sleeper gets excellent support from a memory foam mattress topper, particularly if it is 3-inches thick or more.
Conclusion:
There are many properties to look for in a mattress topper for side sleepers. The most important are to ensure that they are made using memory foam and that you have at least 2" to 3" memory foam in the topper. That is usually sufficient thickness to hold you while you sleep on your side. However, you can make it safer, and easier to hold your sleeping position, if you give it some assistance by using pillows between your legs and snuggle another against your chest when you go to sleep. These actions will help you remain on your side all night.
Frequently Asked Questions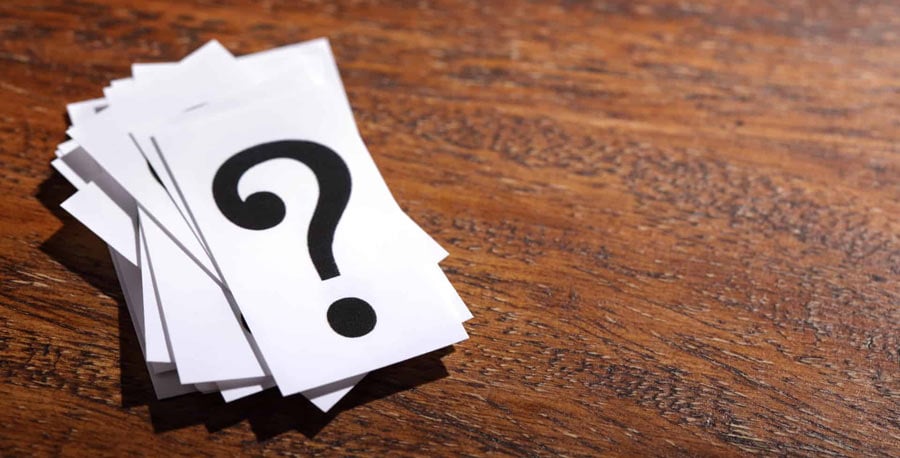 Here are some of the questions we are often asked about buying a mattress topper for side sleepers.
1. How do know if I need a mattress topper?
If you are having problems with your mattress, such as slight sagging or if its surface has been torn or damaged, then a mattress topper can make your mattress feel almost like new.
2. My mattress needs to be changed – it is no longer supporting me and my partner properly and we can't buy a new mattress for now. Will a 3" mattress topper be a suitable alternative?
If you mean will a mattress topper be able to be used as a bed, then no. However, if you mean can you use a topper over your existing old mattress, then sure – why not? Many people use a memory foam topper to cover their old mattress. They usually claim that it makes their mattress like new again! We give no guarantees about that. But many have done it and love it!
3. I sleep on my side and often wake up on my front or back. Sometimes I wake up with my belly or chest on the mattress and my hips and knees still on my side. Can that harm me and how do I stop it and stay on my side all night?
Yes, it can harm you! If you are sleeping on your side and your top shoulder turns so your shoulders and chest are lying on the mattress, then your spine will be over-rotated. Your pelvis will be forced to try to turn well, and this can give you problems. You may get chronic back pain, and your pelvis can be rotated. What you need is a memory foam mattress topper to help keep your body stable in the same position when you sleep.
4. Can I use an electric blanket on a memory foam mattress topper?
Yes, you can. The heat will make your memory foam seem softer but it won't harm it much. It might wear out quicker, but it will still work OK.
5. Should I rotate my memory foam mattress topper?
You can rotate it but not flip it unless if it is 100% memory foam. If it is part memory foam and partially another foam, such as with our #5 choice above (Zenux Night Therapy) then it can be rotated but not flipped. There is a correct top and bottom side a mattress such as this, and it cannot be flipped. Rotating is putting the head of the mattress to the foot. Flipping is turning the mattress over so that the underneath side becomes the top side.
Best Mattress Topper for Side Sleepers: Summary
Our choices of the best topper for side sleepers in 2023 are based upon what is available today. Memory foam is becoming increasingly more popular for mattresses and is now becoming the foam of choice for mattress toppers. People with old mattresses made using latex foam or innerspring of various kinds are not trying out the memory foam experience with mattress toppers.
They try the topper and if the concept of memory foam suits them, they buy the mattress. If your budget is tight, and feel that a memory foam mattress is a step too far for you, then you can get a new mattress topper for a fraction of the cost – often around $100 or less. A 3-inch memory foam mattress topper can give you a good realistic idea of what a memory foam mattress feels like to sleep in.
Memory Foam Solutions

Langria Gel Memory Foam

SleepJoy 3" ViscO2 Ventilated

Advanced Sleep Solutions

Zinux Night Therapy
Summary
If you are side sleeper that is looking for the most suitable mattress topper, then go for one of the memory foam mattress toppers we have described above. If you sleep on your side and want a low cost example of how a memory nattres can help you then choose any of the above five and try it out. You should not be disappointed.