Transparency Disclosure: We may receive a fee from the seller for any purchases made through links on this website or from other sites accessed via this website. This fee incurs no additional costs for the buyer. To learn more, please read our full disclosure page here. Read our Product Research and Testing page to know more about our review process in detail.
Our purpose here is to carry out a gel foam mattress vs. memory foam comparison. I shall first explain the benefits of memory foam and explain why gel foam was developed to resolve some issues that people have found with standard memory foam. I will then go on to tabulate the differences between gel foam and memory foam.
Here is a summary of I shall be discussing:
What is Memory Foam?
Memory foam is made using a type of polyurethane that has added chemicals that increases the viscosity of the foam (how easily it flows) and its density. It is often referred to a being 'viscoelastic' or 'visco elastic.' This type of foam contains microscopic pockets that are temperature and weight sensitive.
Because of that, it easily conforms to the shape of your body according to its temperature and weight. In fact, it was developed by NASA to protect astronauts from the extreme pressures involved in space travel, particularly when accelerating and decelerating. NASA technology has been applied to the technology of mattress comfort.
When you lie on a memory foam mattress, your body temperature softens it, and your weight deforms it to the shape that you sleep in. If you sleep on your back, it conforms to your natural back shape, thus providing excellent support for your spine.
If you sleep on your side, the memory foam allows you to sink into the foam with good support for your hips, shoulders and any other pressure points. Once that pressure is relieved, the foam relaxes and becomes flat again after a period of time, but then more easily supports your shape next time – hence 'memory' foam.
Memory Foam Pros and Cons:
Pros
Proper support for your hips, shoulders and back. If you suffer from arthritis, then a memory foam mattress can help reduce the pain by properly supporting your hips and knees with the minimum of pressure. Your body shape literally sinks into the mattress.
Separation of sleeping partners. When your partner moves in their sleep, the movement is isolated to their part of the mattress. With latex foam or innerspring mattresses, each movement affects the entire bed, and one partner can wake the other when they turn or move in bed.
Memory foam mattresses tend to last longer than other types of mattress due to the resilience of memory foam. It is less likely to wear than any other mattress type.
Viscoelastic foam is generally more resistant to bacteria and other microorganisms. It resists mildew, molds, and is less likely to contain allergens for those that tend to suffer allergic reactions to certain chemicals or dust mites.
Cons
Memory foam tends to retain heat: it is pressure and body heat that softens the foam to enable the memory effect to take place. Many people find a memory foam mattress to make them feel too hot in bed, and disturb their sleep.
Some people do not feel comfortable with a mattress that conforms to their body shape. They feel confined within their cocoon that not only feels hot, but also appears to restrict their movement. Many people feel too hot in a memory foam mattress and wake up in the night sweating. This is not generally the case, but is one reason why gel foam was developed.
Many believe that a memory foam mattress is unsuitable for young children. Infants in particular face a risk of Sudden Infant Death Syndrome (SIDS). That is because when a child sinks into the memory farm, he or she can turn onto their belly and their face can get stuck in a hole that fills with carbon dioxide with potentially fatal results.
What is Gel Foam?
As stated above, some people find that regular memory foam gets uncomfortable during the night because their body heat is trapped in the memory foam 'cocoon.' Gel foam was developed to overcome this problem. The original gel memory foam involved fusing gel particles with visco foam to absorb the body heat trapped in the foam.
This has now been superseded with gel beads. These beads contain a gel that can switch between the liquid and solid states within the gel capsule – the change from solid to liquid absorbing heat to do so. A significant amount of body heat can be absorbed using this principle. Therefore, the term 'gel foam' is actually incorrect, because the gel is not present in the mattress in the form of a gel but as a bead, the gel being contained within the bead.
When comparing a gel foam vs. memory foam mattress, it important to understand that the two memory foam mattresses are the same other than the presence of these gel beds within the structure of the foam. These beads absorb heat as explained in the previous paragraph. A so-called gel memory foam is therefore cooler to sleep on that a regular memory foam mattress.
See Also: Types of Foam: Different Foam Mattresses and Which is Best? »
Gel Foam Pros and Cons
Pros
Gel foam offers all the benefits of memory foam.
Gel foam enables you to remain cooler while you sleep. The more open structure of gel foam and the physics involved enable your body heat to dissipate quicker, so you remain cooler while you sleep.
A gel foam vs. memory foam comparison genuinely only compares the relative sleeping temperatures.
Cons
Many do not believe the gel mattresses to be cooler than traditional memory foam mattresses. Many users claim that the cooling effect is temporary – once the gel eventually heats up, it traps that heat against the sleeper's body.
Research on gel foams is still under way, and the true benefits of using them are still not confirmed. Many query whether or not the price difference is worth using a gel foam mattress rather than a standard memory foam mattress.
Gel Foam and Memory Foam Mattress FAQs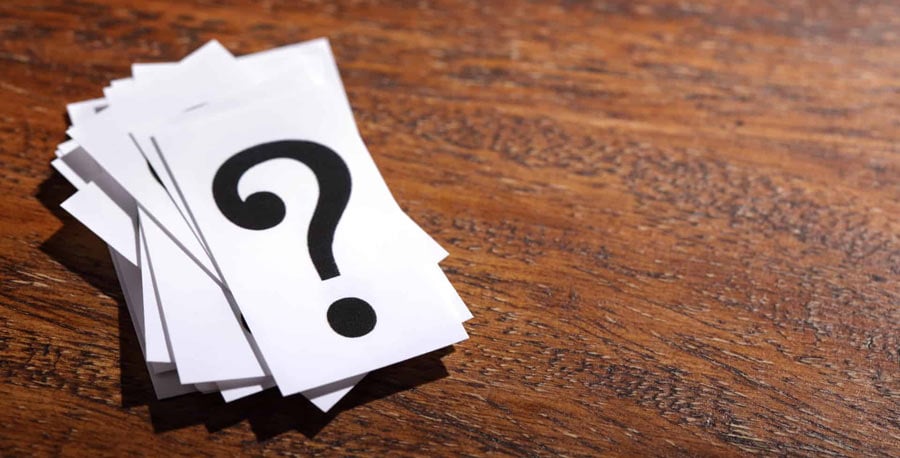 1. Which provides the best support – a memory foam mattress vs. a gel foam mattress?
It is important to understand that there is not a great deal of difference between the two. When you compare a gel foam mattress vs. memory foam, the only genuine difference is that the gel mattress is no more than a memory foam mattress with gel beads mixed into the memory foam. Support depends on the density and thickness of the memory foam layer, not on any added gel beads.
2. What are gel beads and how exactly do they work?
Gel beads have been described above. They are beads that contain a gel that absorbs heat to change from a solid to a liquid state* within the gel capsule. This cools you as you sleep. The gel inside the bead, or capsule, then reverts back once you are up and the mattress reverts to its normal state.

The material making the gel is known as a phase-change material. When the material reaches the temperature at which it changes phase from solid to liquid, it absorbs a lot of heat without actually changing temperature. This is just like solid hail or snow absorbs a lot of heat to melt it, but the temperature of the water involved remains around the 0C level. When you get out of bed, the temperature around the gel foam drops, and it reverts back to the solid-state. The gels involved liquefy and solidify at higher temperatures than water does.
3. Can the gel beads be uncomfortable to lie on?
No – they are microscopic and infused into the structure of the foam. You will not be aware of them at all when you lie on them. Gel memory foam is just as comfortable in that respect as regular memory foam, only it keeps you cooler in bed.
4. Memory foam vs. gel foam mattress: Which offers most support?
They both offer the same level of support at the same density and hardness. A 4-pound memory foam supports you exactly the same as a 4-pound gel foam. They are both memory foams, and the gel has little to no influence on the properties of the foam other than it seeping cooler.
5. Are gel foam and memory foam both safe to use?
Yes – they are exactly the same in terms of safety. Look for the Certipur-US® certification, or standards of a similar nature. This means that the foam has been tested for certain toxic chemicals, do not contain ozone depleters and have low emissions that can be hazardous. They are also made without heavy metals, phthalates, and formaldehyde. The gel beads infused into the memory foam are perfectly safe. They are tiny and have no effect on safety.
6. What density should I look for? I can see 3 pound to 5 pound mattresses, and some may be even higher.
A lot depends on your preference: a soft mattress or a hard one. Even memory foam mattresses can be soft or hard, though there is no difference between normal and gel memory foam mattresses in this respect. To answer the question, most prefer a 4-pound mattress. Some like a 3 pound mattress with a softer feel to it, while others like a 5-pound memory foam, particularly larger and heavier people. A lot has to do with your weight and build.

It should be noted, however, that the relative densities of different makes of mattress can apply to that make only. Two different 4 pound mattresses may feel different to you if they are manufactured by different companies using different foam formulations. Don't get too immersed in the technical details when comparing mattress brands, because they can vary a lot even though you may think they should conform to some standard.
7. What effect do natural additives have? Can they affect the cooling effect of a gel foam mattress?
When comparing a memory foam vs. gel foam mattress, you should take note of any natural additives used. Some mattresses incorporate aloe vera or green tea extract, and others may include activated charcoal that absorbs volatile substances that cause odor. Some may even have an aromatherapy effect on you when you sleep, leaving you feeling much more refreshed when you waken up.

They do not generally have any negative effect on you. They are added for their positive effects, and have never really caused problems unless you have an allergy to green tea extract or other chemical components of these additives. Such allergies are very rare. Such additives do not affect the cooling effect in any way.
Gel Foam Mattress Vs. Memory Foam: Summary
Gel foam and regular memory foam mattress have the same properties other than their cooling effect. Regular memory foam mattresses tend to heat up in use due to the way they conform to your body shape. They do this due to a combination of the pressure of your body and your body heat on the viscoelastic foam. They retain your body heat, resulting in the mattress heating up during the night.
The only significant difference a gel foam has is that it contains a 'phase-changing' gel within tiny beads that are mixed into the matrix of the foam. The gel absorbs your body heat, which changes it from a solid to a liquid. This keeps you cooler at night when sleeping. Once you get out of bed, the gel cools down and turns solid again – although you do not notice any difference in the way the bed feels or the support it provides whether the gel is in the solid or liquid state.
It is accurate to state, therefore, that when comparing a gel foam vs. memory foam mattress, the fundamental difference between the two is the cooling effect of the former. If you prefer to sleep hot, then choose the regular memory foam mattress, otherwise go for the gel.