Transparency Disclosure: We may receive a fee from the seller for any purchases made through links on this website or from other sites accessed via this website. This fee incurs no additional costs for the buyer. To learn more, please read our full disclosure page here. Read our Product Research and Testing page to know more about our review process in detail.
In this Puffy Mattress review, we take a look at a fairly simply constructed mattress that is good for all sleeping positions but particularly for side sleepers. It is fairly plush but is kept cool by the 3-inch cooling layer.  Here is our full review of the Puffy Mattress including the Puffy Lux. It is updated for 2023 to include the proprietary ClimateComfortTM foam layer that has been added to the original Puffy and Puffy Lux mattresses.
Table of Contents
Puffy Mattress Construction
The Puffy Mattress consists of three layers designed to provide comfort and support irrespective of the climate and how hot or cold the mattress is.  Puffy also offer the Puffy Lux, which has an addition layer of medium-soft poly foam.
Top Layer:  The top layer of the standard Puffy mattress is a 2-inch thick layer of Cooling CloudTM foam.  This is memory foam containing a cooling gel to remove the heat you generate during the night.  The gel does not affect the properties of the foam as a memory foam, and works by absorbing heat during the night and dissipating it throughout the mattress and into the atmosphere.
Middle Layer:  The middle layer comprises 2 inches of proprietary ClimateComfortTM foam. This foam is designed to prevent the foam from expanding when it heats up and contracting when it's cold. Fundamentally, this means that your mattress will provide a consistent level of relief of pressure on your body's pressure points across a wide range of humidity and temperature levels. It keeps your mattress consistent no matter what season you are in or how cold or hot the mattress temperature is.
This layer is new to the 2023 version of the Puffy Mattress, and is designed to make the new Puffy Mattress more suitable to climates that tend to generate extreme variations in temperature and humidity between seasons.
Bottom Layer:  The bottom layer is 6 inches thick, and is a denser support layer of poly foam. It provides good support to heavier sleepers, although the mattress itself is more suited to light and medium weight people rather than heavyweights.  This layer also makes the mattress suitable for all types of sleeper:  Side, back and stomach sleepers, although side sleepers will find it particularly comfortable.
Function of Each Layer Summary:
In addition to temperature control, the gel memory foam top layer absorbs the pressure on your main pressure points: shoulders, hips and knees.  This means that the mattress helps to maintain the natural curvature of your spine while you sleep, thus helping you to avoid pain your lower back, neck and shoulders.
The middle layer removes any fluctuations caused by the external seasonal temperature and humidity conditions. You sleep the same in high summer or hard winter conditions!
The support layer prevents your body from sinking too far into the mattress, and getting that 'sucked in' feeling that is created by some memory foams.
Cover:  The cover can be removed and machine washed and dried. The material is stretchable and can be fitted tight to the mattress without coming off.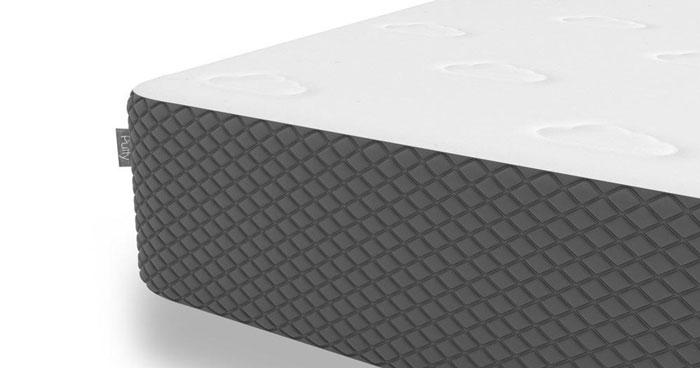 Puffy Lux Mattress:
The 12-inch thick Puffy Lux consists of:
A top 3-inch layer of Cooling CloudTM
A 2nd layer of 1.5" of medium soft poly foam.
A 3rd layer of 1.5" ClimateComfortTM foam, and
A 4th layer of 6" dense polyurethane support foam.
This makes the Lux version slightly more suitable for medium weight sleepers (130 lb – 230 lb).
Puffy Mattress Performance
Here is how the Puffy Mattress performs in some of the more important aspects of the properties of a mattress:
Firmness: The mattress is most suitable for light or medium weight sleepers (up to 230 lb). It can be used be those heavier than 230 lb, but may need turned regularly to prevent undue wear.
Edge Support:  There is no specific edge support structure round the perimeters of the Puffy Mattress. It is firm enough for most weights of sleeper, but is not designed for sitting on.
Motion Transfer:  The memory foam offers a good level of motion separation, although not as much as thicker memory foam layers. However, most couples will find the Puffy Mattress good in this respect and certainly much better than most innerspring or 100% foam mattresses.
Bounciness:  This mattress is not particularly bouncy, but is not as poor in this respect as deeper memory foam mattresses. It seems that you can't get bouncy memory foams due the properties of this type of foam.  It enables your body to sink into it, rather than lie right on the surface. The mattress is good for most people, but probably not the best for newly-weds. But not particularly bad either!
Cooling Properties:  We found no over-heating issues while carrying out our Puffy Mattress review.  Most other Puffy Mattress reviews also comment on its excellent cooling properties.
Seasonal Variations:  The additional layer of proprietary ClimateComfortTM foam to the Puffy Lux Mattress compensates for climate variations in temperature and humidity to further improve the comfort of this mattress.
Foundation:  The Puffy mattress is suitable for any solid foundation. It can be used on a flat platform, slatted base, box spring and even the floor.  It can also be used on an adjustable base.

Overall Performance:  During our review of the Puffy Mattress we were impressed by its overall performance and the good reviews that it receives elsewhere.  It provides medium support and seems best for people up to 230 lb in weight, or perhaps even slightly less.
The Puffy Lux version is more suitable for heavier weight people, and is our choice for those weighing over 200 lb in weight. The standard version is suitable for those weighing 130 to around 200 lb. The Puffy Lux is slightly firmer with less give when you lie on it. It is available in Twin, Twin XL, Full, Queen, King and Cal King.
Pros
Cooling gel memory foam for those that sleep hot.
Good support and comfort for all types of a sleeper.
Lux version with more support for heavier weight sleepers.
Lifetime warranty against manufacturing defects.
Suitable for most common types of foundation.
101 Night sleep trial.
CertiPUR-US Certified.
Made in USA.
Cons
Only available online.
Support a bit light for heavier weight people.
No specific edge support.
Poor bounce.
Avail $275 Discount on Puffy Mattress
Use Coupon Code: BESTPUFFY75
You would probably like the Puffy Mattress if:
You want to sleep cool, but often wake up hot and sweaty during the night. The gel foam takes care of the heat.
You dislike feeling 'stuck' in your mattress, but like the memory foam concept.  The memory foam used in the Puffy Mattress is very responsive, meaning it quickly regains its shape when you move on it.
You sleep on your side.  The Puffy Mattress is ideal for side sleepers, with its memory foam top and a lower layer that supports your weight.
Prefer not to be affected by your partner's movement in bed.  The motion separation of this mattress is good for most couples.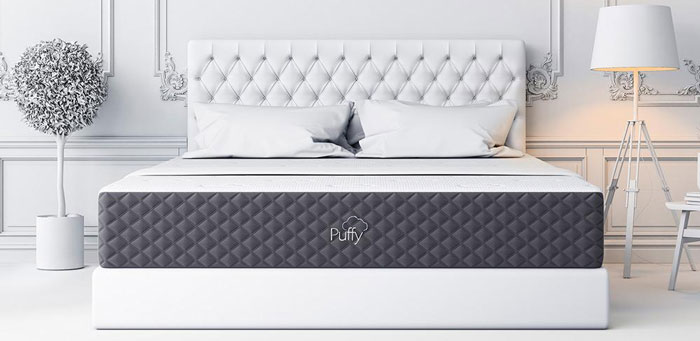 You might not like the Puffy Mattress if:
You weigh over 230 lb:  The Puffy Mattress is great for people weighing up to around 230 lb, but those weighing over, say 250 lb or more, may find it wears out quickly.  Heavier people will still get good support, but the mattress will probably last a shorter time than for lighter people. The Puffy Lux would be more suitable for heavier weight people.
You want good edge support:  This mattress has no specific edge support features. The edge will not necessarily collapse, but is not designed for sitting on.
You want good bounce properties:  The Puffy Mattress is not designed for bounce.  The top memory foam layer hugs onto you more than latex, and while it does provide some bounciness, probably not enough for most young couples.
Review of Puffy Mattress: Frequently Asked Questions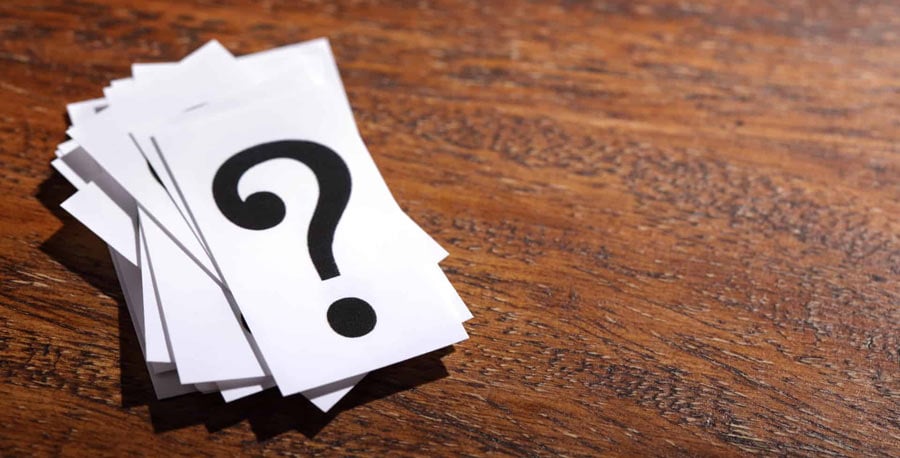 Here are some of the FAQs we have been asked relating to the Puffy Mattress.
1. Is my old mattress removed when the new Puffy Mattress is delivered?
No, it is not. You have to dispose of your old mattress yourself.
2. Can the Puffy Mattress be used on my existing adjustable base?
Yes, it should work OK. The Puffy Mattress and Puffy Lux are both suitable for use with adjustable bases. You can use your own, or ours which is available online here. We offer two Twin XL bases for a split King with independent adjustment of each Twin XL mattresses, or our Synchronization Cable can be used to move the two bases as a single unit with a king size mattress.
3. Who pays the return costs for the sleep trial?
If you decide not to keep the mattress after your 101 night sleep trial, we will arrange for it to be collected by a local charity. Failing that, we will arrange for a local recycling center to collect it. Either way, you pay nothing for returning it. You cannot return it within the first 30 days – you will need that long to test it properly. You can return it without quibbles from 30 – 101 days from the date of purchase.
4. What's the difference between the Puffy Mattress and the Puffy Lux?
The Puffy Lux has an additional 2-inch layer of softer transition foam between the two layers of the standard Puffy Mattress. Our Puffy Mattress review explains the difference. This makes it more comfortable for heavier weight people who may find the standard Puffy too hard for them.
5. What is poly foam? You say the bottom layer is polyfoam, and have read about the term in other reviews. What is it?
Poly is short for polyurethane. When people refer to poly foam they are generally referring to polyurethane foam. This is the type of foam used as the material for memory foam. Memory foam is polyurethane foam containing bubbles and certain chemicals that make the foam viscoelastic, meaning that it reverts to its original structure after being compressed. The term 'poly foam' is given to standard polyurethane foam not treated in this way. It is simply a foam that can be compressed and used as a support or intermediate comfort foam.
Our Ratings
Support

Materials and Quality

Cooling

Price

Design
Summary
The Puffy Mattress is the new kid on the mattress block available in the standard and the Lux models, the latter providing more comfort for heavier weight people.  It fundamentally consists of a 3-inch layer of gel memory foam and a 6-inch support layer of poly foam.  The Lux version has an additional 1.5 inches of a medium soft foam to provide a more comfortable sleeping surface for heavier weight people. It is a simple construction, particularly suitable for side sleepers, although between the two versions it also suits back and stomach sleepers.