Transparency Disclosure: We may receive a fee from the seller for any purchases made through links on this website or from other sites accessed via this website. This fee incurs no additional costs for the buyer. To learn more, please read our full disclosure page here. Read our Product Research and Testing page to know more about our review process in detail.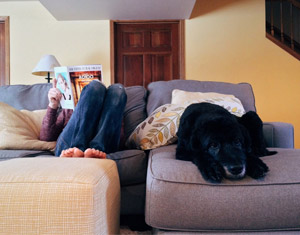 Emergency sleeping space is always welcome, particularly if you can use it as a sofa during the day. It is important to buy the best sleeper sofa you can, which is why I have sought out the five best sofa beds for 2023 to save you time searching. The most comfortable sofa bed is not necessarily the most comfortable sofa for sitting on and vice versa. The five I have chosen are comfortable in either mode – as a couch/sofa and as a bed. I have also included a Buyer's Guide to help you select the best sleeper sofa to meet your needs. Below are my choices, with my opinion of the best sofa bed for 2023 placed at #1. As stated below, the #1 position is due to convenience and price, and not as an attractive piece of furniture.
| | | | | |
| --- | --- | --- | --- | --- |
| Sr. No. | Name | Type | Bed Size " * | Price |
| 1. | Vonanda Sofa Bed 4 in 1 | Folding | 74 x 37 x 17 | View on Amazon |
| 2. | Milliard Tri-Fold Sofa Bed | Folding | 78 x 38 x 4 | View on Amazon |
| 3. | DHP Sofia Day Bed and Trundle | Trundle Bed | 75 x 40.5 x 11 | View on Amazon |
| 4. | Jaxx Zipline Sleeper Sofa | Sectional | 80 x 75 x 11 | View on Amazon |
| 5. | DHP Emily Futon Couch Bed | Lift & Pull | 70.5 x 34.5 x 32 | View on Amazon |
| 6. | Demelo Sleeper Sofa | Folding | Queen or Full+Twin | Check Price |
*Bed sizes are in Length x Width x Height order. Check out my full descriptions below for full dimension sets.
Table of Contents
1. Vonada Ottoman – Folding Chair/Bed 4 in 1
The metal-framed Vonada sofa bed is delivered assembled so you do not need to hunt for tools to assemble it yourself. You can use it immediately after delivery. The backrest has five adjustment levels to enable you to get the best sitting angle for your needs, and also to enable you to fully relax when using it as a sofa. It can rapidly be converted from a sofa to a lounger or bed, so you need not worry if you have an unexpected need for a spare bed. It weighs just 34 lb so can easily be moved from room to room, and can support 600 lb so the weight of the sleeper should not be a problem.
Its dimensions are:
As a sofa: 47″ x 37″ x 32″ (L×W×H)
As an ottoman: 27" x 37" x 17"
As a bed: 74" x 37" x 17"
The Vonada sofa bed is one of the best single-person sleeper sofas you can find, and it can be used as a sofa, ottoman, chair, or bed. It is covered with a dark grey, buttery soft tufted velvet for maximum comfort and is also suitable for Twin Size sheets. It comes with one pillow for immediate use.
Pros
Delivered ready for use – no assembly required.
Backrest with 5 adjustment levels.
Can be converted four ways.
It's split back enables two users to use it separately to sit up or as a lounger.
Perfect for the office, studio, spare room, or small apartment.
High weight limit of 600 lb.
Free shipping.
3-Year warranty against faulty materials or workmanship.
180-Day free trial period.
Editor's Notes: The Vonada Folding Chair/Bed is a high-quality form of sofa bed that is ideal for anyone without a spare bedroom for a visitor. It sleeps one but is an excellent bed for a guest or unexpected overnight visitor. Its generous 180-day trial period gives you enough time to make up your mind whether to keep it or not. Our rigorous tests indicate you would keep it, largely because it is a comfortable sofa and can also be used as a chair or lounger for two.
2. Milliard Tri-Fold Foam Folding Mattress and Sofa Bed
I am presenting the Milliard tri-fold foam folding mattress first because of its simplicity, effectiveness, and low cost. This is one of the most comfortable sofa beds I have tested, yet it is such a simple concept. The only issues I found were that there is no trial period and no warranty, although you may buy a warranty. If you purchase online through my Amazon link, then Amazon may also provide you with a warranty.
This folding mattress and sofa bed is great if you have little space available in your home. It's suitable for dorms, small apartments, dens, and when traveling and space is limited. Literally anywhere that provides little room in which to sleep. It is easily stored – it folds down to 38" x 29" x 14". You can use it for gaming, reading, lounging, or sleeping. It is highly portable and made using high-density foam.
Pros
Folds down to a minimum 38" x 29" x 14" for storage.
Folds out flat to Twin XL size; 78" x 38" x 4" for sleeping.
Can be folded to the form of a chair with an 18" high seat for resting, reading, or gaming.
CertiPUR-US certified foam, very low in VOCs and free from heavy metals, ozone depleters, formaldehyde, phthalates, and other toxic materials.
High-density foam does not sag, but is light in weight and portable.
This is an excellent choice for sitting, lounging, or sleeping where floor space is limited.
There is also a Queen Size folding sofa bed available at a higher price.
There is also a carry bag available for both the Twin size. This must be purchased separately. Get yours here.
Cons
No free warranty, though the Amazon warranty may cover it. A paid warranty is available from the manufacturer.
No trial period, although this gets good reviews (86% 4-5 star verified purchaser reviews).
Editor's Notes: The Milliard tri-fold foam mattress and sofa bed may not be the best sofa bed in our list, but it is the most convenient. It can be used as a sofa, chair, or mattress according to how you set it up. It is a fairly simple concept which or reflected in the price, and is an ultra-portable sofa and bed that comes with a carry case. Ideal for students and camping. All of this is why I place it at #1 although those below are closer to the concept of a sofa bed as an item of furniture.
3. DHP Sophia Upholstered Daybed/Sofa Bed with Trundle
This sofa bed has a modern look and is suitable for any room in the house: lounge, home office, bedroom – wherever you want to put it. You can even use it in a long room as a room divider. It is a backless daybed, though you can set it against a wall with some cushions. The trundle bed fits beneath and can take a 6-inch high mattress and still run beneath the sofa.
It comes unassembled, but the assembly of this sofa bed is very simple to carry out. The frame is solid, and both the day bed and the trundle can accommodate a twin mattress. The dimensions of the daybed are 89 L x 42 W x 34.5 H inches while the trundle measures 75 L x 40.5 W x 11 H inches. In addition to the Twin/Twin option, there is also a Queen/Full option, where the Queen size is the daybed (93. 5"L x 63. 5"W x 30. 5"H) with a Full size trundle (80. 5"L x 55. 5"L x 11. 5"H.)
The Queen size daybed accommodates 2 sleepers and the trundle comfortably 1. Weight limits for the Twin/Twin option are 400 lb for the day bed and 225 lb for the trundle, and 500 lb and 450 lb respectively for the Queen and Full option.
Pros
Option of two sizes: Twin/Twin for single sleepers and Queen/Full with more room for 2 on the sofa and one on the trundle.
Two color options for linen covers: tan and navy
Makes the best use of small spaces.
Made in Montreal
One year warranty against faulty materials or workmanship.
Trundle and bed can be situated apart from each other.
Cons
Needs to be assembled.
No trial period.
Editor's Notes: This is not so much a sofa bed as a twin day bed with an additional twin trundle bed tucked beneath it. It is fundamentally two beds in one, with the day bed (that can be used for sleeping at night) available as an optional Queen size for a couple (and the trundle as a Full size bed.) The fact that there is no trial period might deter some people, although the product itself is of high quality.
4. Jaxx Zipline Convertible Sleeper Sofa
The Jaxx Zipline convertible sleeper sofa comes in the form of three ottomans that can be converted into a California king bed, a flat bench or daybed, or a 3-seater sofa with three benches or footrests. The zippers are childproof, and the arrangements are very easily made. The covers are removable and can be machine- washed. The filling is a polyfoam (polyurethane) which is durable, comfortable, and supportive to lie or sit on. The concept seems very simple, but the finished product is ideal for large or small rooms, trailers, or offices.
The dimensions possible are (Length x Depth/Width x Height):
Sofa: 80" x 37.5" x 22"
Inner Seat: 61" x 22" x 11"
Bed: 80" x 75" x 11" (King size bedding)
Note: depth refers to use as a sofa or chair (front to back dimension) and width refers to its use as a bed (One side to the other.)
The item comes compressed in a box and needs time (up to 48 hrs) to decompress to its correct dimensions. No tools are needed to put the sections together.
Pros
Sectional, so you can place sections in different ways to create your preferred structure for sleeping, lounging, or sitting. It can also be used as a daybed.
Stylish, child-friendly black zippers on covers
Machine-washable covers – cold wash
Covers can be machine dried.
Available in 7 colors.
1 Year warranty: You can return within one year for a full refund or replacement.
Made in the USA
Cons
Warranty is poor, although perhaps it can be used as a 1-year trial period.
No others that I could find.
Editor's Notes: This is an excellent section sleeper sofa that enables you to move the sections around as you please. You can use it as a sofa or couch, you can place an ottoman section in the center of the sofa and so convert it to two chairswith a central armrest. You use the ottomans as a footrest and put everything together to create a king-size bed or a daybed. It is a simple concept, but it seems to work very well.
5. DHP Emily Futon and Sofa Sleeper with Convertible Lounger
The DHP Emily futon and sofa sleeper has a contemporary low-profile look with slanted chrome legs and is suitable for use in most rooms. It also comes with a convertible lounger, for lounging and sleeping. It can be used as a normal sofa for sitting on, lounging, or as a bed for sleeping on. It is an ideal spare bed for overnight guests. 
Both pieces in this set can be used as a chair or sofa and convert quickly to a lounging position or a sleeping position. The split back feature allows it to be used as a sectional sofa, with each half reclined as desired by each user, or as a futon with an attached chaise or lounger. Dimensions are (Width x Length x Height): Futon – 71" x 34 x 32", Futon Sleeping – 71" x 43" x 16", Chaise – 61.5" x 30" x 32.5". The maximum weight limit is 600 lb for the futon and 350 lb for the chaise section.
Pros
Easily and rapidly converted to lounging or sleeping position.
Sectional sofa enables two people to set their own back angles.
Futon and chaise can be used separately in different parts of a room.
Available in 4 colors in linen, 2 colors in velvet, and 2 colors in faux leather.
Polyester and foam cushioning.
Great for use in a condo, apartment, dorm room, or even an office. Can be used for sitting or lounging during the day and sleeping at night. Great for gaming.
Queen/Full size also available
Free shipping: In-home delivery.
Futon and lounger can be purchased separately.
High weight limit.
30-day returns for a full refund.
3-Year warranty has to be purchased.
Cons
Some might find it too firm, though many users find it ideal for them.
Otherwise, I could find no faults.
Editor's Notes: This Chinese-madefuton and chaise set is ideal for a small apartment, and office or any small room where space is limited. The futon and chaise are available as the set described above or individually. The chaise doubles as an ideal lounger while the futon is excellent in itself without the chaise if that is not needed. This set is stylish and functional, and very easy to set up and convert from one use to another. It is very handy for guests, particularly if they decide to stay overnight.
6. Demelo Convertible Sleeper Sofa
The Demelo convertible sofa is a modern-looking arm-free comfortable sleeper sofa that easily converts to a bed when required. The sofa/bed unit sits on a solid black manufactured wood base fitted with metal legs. It comes in two sections, the right of which can be moved over to create a temporary shelf between that and the left section.
This comfortable sleeper sofa can be converted to three different bed sizes. You can fold the bed down on the right for twin size or keep the right side in a chair form and fold the left down for a full size, or fold both down for a queen. The dimensions of each are in order of Length, Width, and Height. (Note, when used, the 'left side' is to the left when observing from the front of the sofa, and the 'right side' to the right.
Overall: 90.9" x 33.9" x 31.1" 
Seat: 16" High x 25" Deep
Mattress: Queen size or splits into Full and Twin size (total: 78.75")
Mattress Thickness: 6"
Weight Capacity: 400 lb
Product Weight: 181 lb
The ability to fold the sofa down into three sizes of bed enables you to set it up to accommodate one or two sleepers. You can also move the smaller side over to create a shelf between the Twin and Full sizes rather than on the left side of the unit. The backs of each side can be independently moved, so one person can be sleeping flat while the other sleeps or lounges with the back at an angle. With the shelf between you both, you can both enjoy a drink and place an alarm clock conveniently for the first to awake to turn off!
Pros
Convertible to a Queen size bed or a Full and a Twin size bed.
Handy shelf between the two beds, or to the right of both units.
Call it a futon or call it a sofa sleeper, this product conveniently and easily converts from couch to bed in seconds.
Independently adjustable backs.
Suitable for people or couples: the two units can be separated to create separate beds or put together to create a Queen size bed.
Ideal for small or studio apartments with no separate bedroom.
Great for unplanned visitors.
Compliant with TB 116 and TB 117-2013 flammability requirements.
Free shipping to contiguous US states, Canada, and the UK.
30-Day trial period, though shipping costs apply, and the sofa bed must be returned unassembled in its original packaging.
Cons
No warranty, but the manufacturer offers a protection plan at $112 that covers you for accidents, common malfunctions, and product failures from normal use.
Sales tax may apply in some US states.
No other issues – though at 181 lb, the weight might be an issue for single people.
Editor's Notes: The high-density foam filling makes the Demelo sofa excellent for stomach sleepers. It is available in both brown and black, although it tends to be a bit on the firm side. Using a soft mattress topper under the sheet will convert this into a very comfortable sleeper sofa. Apart from the negatives (Cons above), this is the best sleeper sofa I have reviewed, although the lack of a free warranty and the 30-day trial conditions have demoted it.
Purchase This Sofa with Discount
Buyer's Guide to Sleeper Sofas: How to Choose the Best Sofa Bed for Your Needs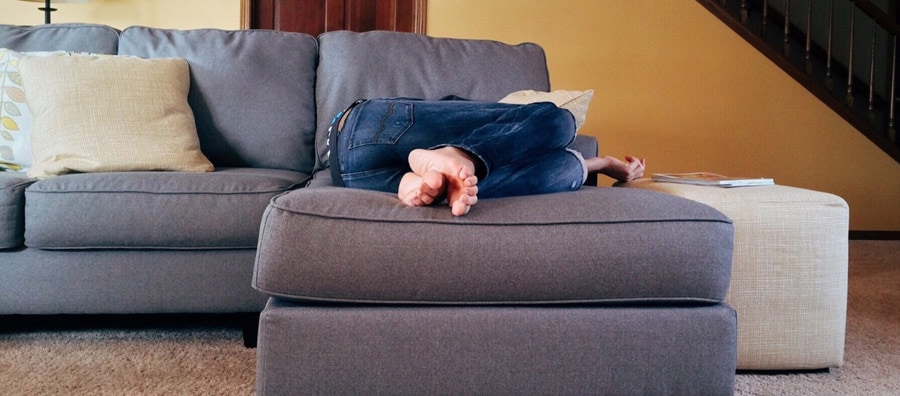 There is more to sofa beds today than the old-style pull-out convertible sofas or couches. Choosing the best sleeper sofa for your needs is not easy, particularly when there are so many different types and styles available today. It important to decide upon the space available for the sofa bed, and what it will be used for.
There are certain features to look for when deciding on the best sofa bed for your home particularly in how your purchase works to convert from a sofa to a bed and back again. Here is what to look for to make sure that your needs are met and you don't regret your purchase. First, let's have a look at the more common types of sleeper sofas or sofa beds there are available.
Types of Sofa Beds
There are several different types of sofa beds available to meet your needs and how it will fit into your home. The most common types enable you to lift the back of the seat to initiate a mechanism by which you can fold out the back, or pull out a mattress from beneath the cushions. Such mechanisms are known as 'lift and pull' and 'folding'. Others are sectional, where individual sections can be moved around to create a sofa, chair, lounger, or bed. I have included a selection of different types of sofa beds in our Best Sofa Bed Review 2023 for you to choose from. To avoid any confusion, the terms best sofa bed and best sleeper sofa mean the same thing. 
Main Use for the Sofa Bed
The type of sofa bed you purchase will largely be determined by the way you intend to use it. Why do you want a sleeper sofa rather than a normal sofa? Do you anticipate having many overnight guests? Will you use it as your bed in a small studio apartment or if you live in a rooming house or single occupancy? In such a situation a sofa that converts easily to a bed would be of significant advantage.
Many people have no spare bedrooms or beds, and when unexpected guests arrive, or a friend has had too much alcohol to drive home after a party or just visiting, a sofa bed would be of particular use – better than sleeping on a floor! Perhaps you need a couch that can double as a lounger – or even a bed when needed! Some of those I have reviewed can be used as beds, loungers, or even as gaming chairs or sofas.
Where Will You Use It
Where will your sofa bed be used? In a sitting room/lounge or is it a small study or den? If in a sitting room it would have to blend in with the rest of the furnishings – if possible! You would then be looking for a choice of colors. It should also look good, just like a regular sofa. If used in a den, then color might not be as important as its dimensions – or ability to be morphed into a bed suitable for your den.
A sectional sofa might be best in the latter case, where sections can be placed to make the best use of the space available. A fixed-size sofa bed might not be suitable for smaller rooms, although a small, more comfortable sleeper sofa might be a better option. Again, you may find a sectional to be your answer. You can use various sections to fit the space available and to design a bed that exactly meets your needs! Sectionals or futons are great where you have limited space available. You will find several different types of sofa sleeper suitable for a range of uses and room sizes when you check out my list above.
Too Soft or Hard?
Many people find their sofa bed either too soft for them or too hard. You don't tend to be given firmness ratings with sofa sleepers. If yours is too hard or too soft when you first sleep on it, give it a try for a few days. It might develop to a firmness level that suits you. If not, then you can easily put a firm or soft mattress topper over the bed to get to a firmness level that is good for you.
What to Look For When Buying the Best Sleeper Sofa For Your Needs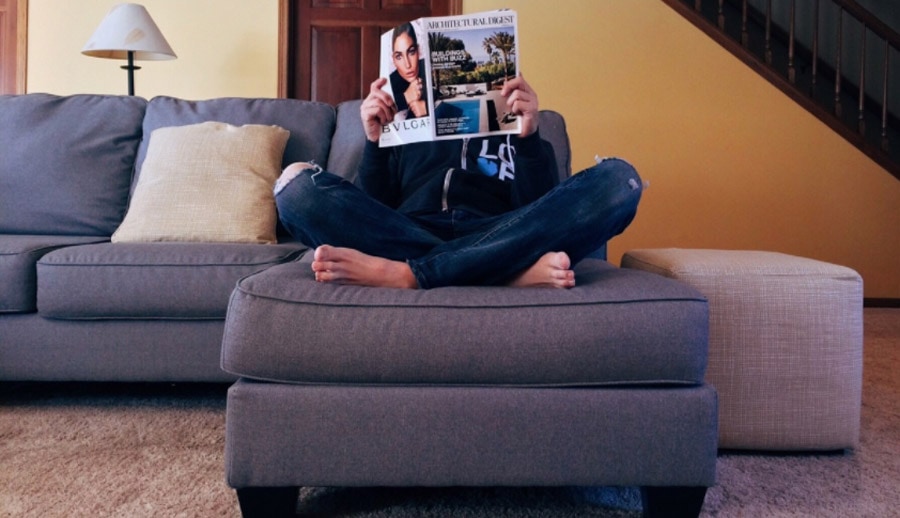 The type of sleeper sofa you should be looking for will depend very much upon the above factors. If you want a good-looking sofa in your living room or lounge, then my #1 choice may suit you: the Vonada Sofa Bed 4 in 1. This looks good as a lounge sofa and can be rapidly folded out into a bed or lounger. Some futons look good in a sitting room, such as my #6: the DHP Emily Futon Couch Bed. 
You should also consider the space available for the bed. When stretched out to bed size, the best sofa bed for you may not necessarily be the best sleeper sofa for your room. It might take up too much space if you have a small room. In such cases, it is important to make the best use of the available space by eliminating components that are not essential for the bed. A sectional, such as my #4 choice (Jaxx Zipline convertible sleeper), would be ideal for cramped spaces, as would my #2: the Milliard Trifold sofa bed. It's a bit basic, but it does its job well! My #1 and #5 choices are good if you have more space. My #3 is a useful daybed with a trundle bed beneath it that can be pulled out for sleeping.
There are several options available, ranging from impressive-looking couches or sofas to sectional types or under-sofa trundles that would be ideal for small rooms or single-room dwellings. We have included examples of each of these. The most comfortable sleeper sofa may not be the most comfortable bed, so choose wisely.
Warranty and Trial Period: Many sofa beds offer no warranty. This is not only for the less expensive types: even many of the best sleeper sofas fail to offer warranties – or test periods. We have indicated this in the pros and cons of each sofa bed on our list. Trials are offered only by my #1, #5, and #6 choices. Warranties are offered only by my #1, #3, and #4 choices. You can buy a warranty from manufacturers of #2, #5, and #6.
Best Sofa Bed: Frequently Asked Questions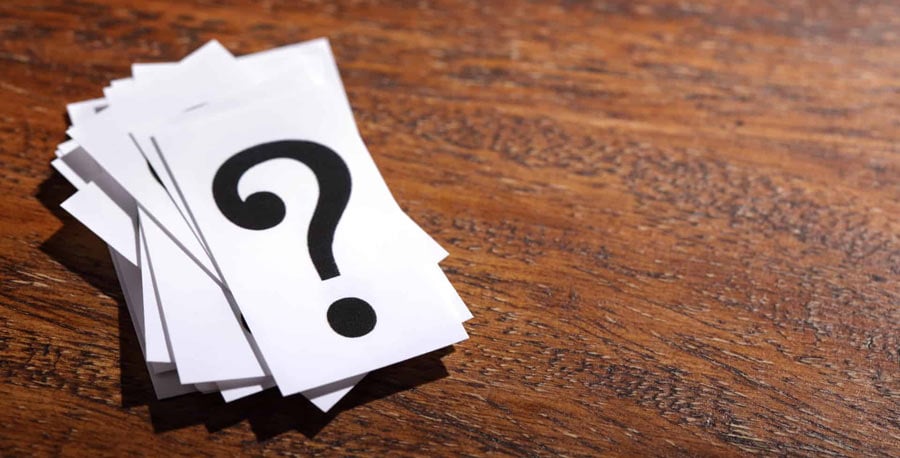 Here are some of the common questions I have received regarding sleeper sofas along with my answers.
1. Is it OK to sleep on a sofa bed all the time?
Most people use a sofa bed for guests rather than as their main bed. Naturally, if you are living in one room, such as a bedsit or single occupancy room, then you may have no other option. The main issue with this is that the mattress that comes with convertible beds or sofa beds is that their mattress is generally thinner than most regular mattresses. Most are around 4" thick against the 6" to 12" of a regular mattress. They are more liable to flatten or form depressions. So, yes it is OK to do so, but be prepared for the mattress to degrade faster than that on a regular bed. It should last around 5 – 10 years depending on your weight. The one good thing about that is that replacement mattresses should be of relatively low cost.
2. Is it worth buying a sofa bed?
It depends on your budget and why you want one. If you have limited money to buy furniture, a sofa bed saves you buying a sofa and a bed. Some can also be used as loungers or for gaming, and they save you buying another bed for visitors. For the relatively low price compared to a fixed sofa and/or a bed, the sofa bed is well worth buying. Many sofa beds cost less than a decent mattress.
3. What happens if my sofa bed is damaged when I get it?
First, take a photo of the damage with a cell phone, then copy the file to your computer/laptop. The metadata should indicate the date and time it was created. If your sofa bed or sleeper sofa has a warranty or guarantee (same things basically) the claim a replacement with that. The same applies if you have a trial period.
4. What is the best sofa bed for a small room?
A sectional or folding sofa bed should be best. Our #2 and #4 should meet your needs. However, a futon or daybed with a trundle bed that can be pulled out from underneath, such as #3, should also meet your needs.
5.
What about sheets and pillows for a sleeper sofa? Do they come with these?
No, they don't come with sleeper sofas. They are just like buying a bed: you don't get the sheets or the pillows. You have to buy these separately. If you tend to get neck or back pain, check out our Best Orthopedic Pillow Reviews.
Best Sleeper Sofas: Best Sofa Beds
Vonanda Sofa Bed 4 in 1

Milliard Tri-Fold Sofa Bed

DHP Sofia Day Bed and Trundle

Jaxx Zipline Sleeper Sofa

Demelo Sleeper Sofa

DHP Emily Futon Couch Bed
Summary
Our best sofa bed for 2020 review has considered our opinion of the best affordable sleeper sofas that can be converted to beds. There are many others, of course, but these are our best 6 after elimination many we also considered. A sofa bed is a luxury to some, but essential to many others. They are useful if you have little or no spare bedroom accommodation for visiting relatives or guests. They also make amazing wedding gifts. You should be able to choose something from those we have chosen: we have considered the traditional pull-out sleeper sofas and various types of sofa beds including roll-out, sectional, and trundles. Futons are also a very useful space-saving method of furnishing a home with extra sleeping accommodation.