There are ways how to make your firm mattress softer and many people would love to know what these are! If your bed is too firm for you, the cause is likely to be the mattress. If you have just purchased the mattress, it might soften up as you break it in – but not always. If it is uncomfortable to lie on, a hard mattress could lead to back pain while you wait for it to get softer with use. There are pros and cons of sleeping on hard and soft mattresses and it is useful to understand these. However, if you find that a soft mattress suits your needs best, then you may prefer to make your hard mattress softer. How do you do that?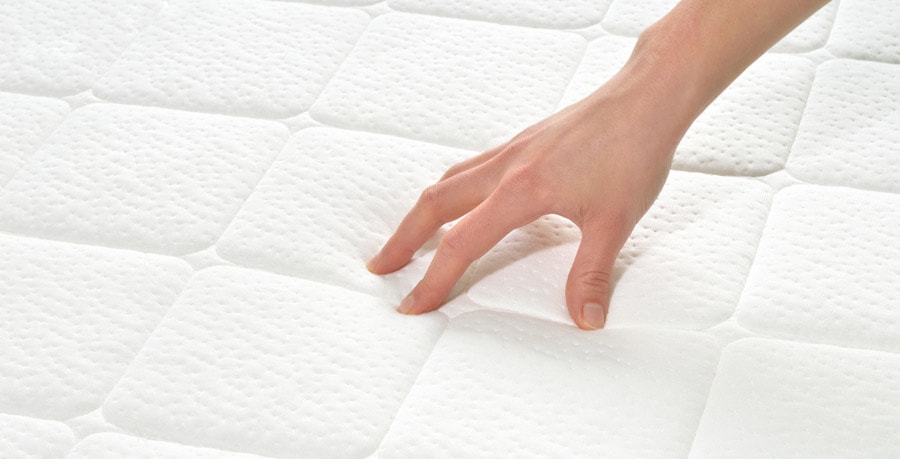 Table of Contents
If there is a trial period with your new mattress, you could return it for a replacement or your money back, but who's to say that the replacement won't be too hard for you? You might use your mattress beyond the trial time before deciding it is not going to get any softer. In any case, not all manufacturers or vendors offer a trial period, and if they do, then a reason such as "not liking its level of firmness" may not be good enough for a return to be accepted.
Not only that but a mattress is a large item, and it could take a bit of work to send it back to the vendor. Foam mattresses are frequently delivered compressed and rolled up. They attain their proper shape once you have opened the package and the foam has absorbed air to plump it up. It is next to impossible to get them back to their original rolled shape unless you have a vacuum pump to remove the air. It's much easier just to keep it. If that is the case, then here are some ways how to make a hard bed softer.
How to Make a Firm Mattress Softer
If you have a hard mattress you want to make softer, then you have a few options:
1. Check Your Foundation
If your mattress feels too firm, first check your foundation. A box spring foundation can make some types of mattress feel softer when you lie on them. Innerspring mattresses are one of these: a box spring foundation can make an innerspring mattress feel softer than if you use a solid or even slatted wood foundation. In fact, box spring foundations were originally designed for innerspring mattresses. If you are not using this type of foundation, and your innerspring mattress feels too firm for you, then try a box spring and you should notice a difference.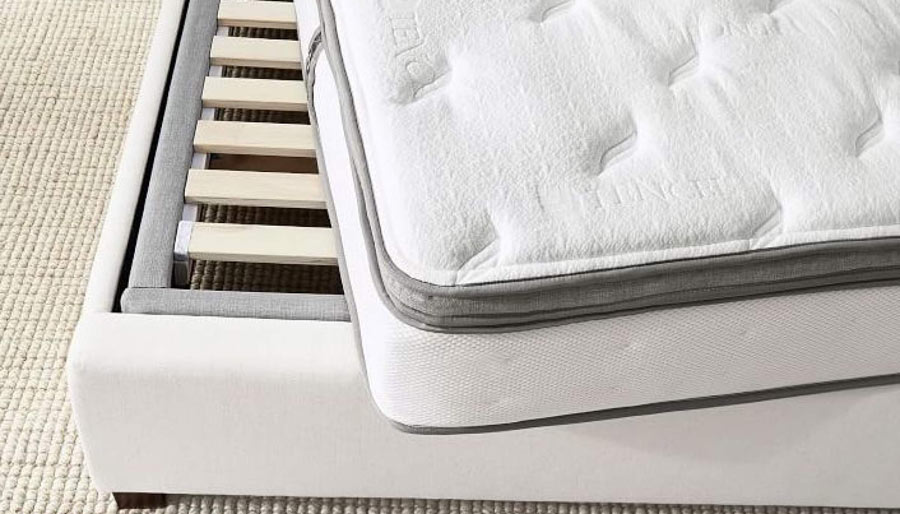 If you previously had an innerspring mattress and switched to memory foam then a box spring can make your bed feel harder. However, a slatted or solid platform foundation can also make a foam mattress appear firmer. Some adjustable bases can make a firm foam mattress appear softer.
2. Walk on Your Mattress
There are steps you can take (literally) to soften up a new mattress. One way is to sleep on it every night, and it will eventually become softer. If you find this is taking too long, then walk on it barefoot or wearing socks for a few minutes every day. This should soften up your bed a bit. Don't jump on it; just walk up and down it for several minutes each day.
3. Buy a Mattress Topper
The quickest way to soften up a firm mattress is to purchase a mattress topper. There are many different types of topper that you can use to modify the feel and firmness of your mattress. These include memory foam toppers, bouncy latex for couples, polyurethane foam (polyfoam), feather, down, and cotton or wool.
Memory foam is the most popular option, and memory foam mattress toppers are available in a number of thicknesses. To soften a firm mattress we advise you to try a memory foam topper with a thickness of around 2 – 3 inches, or slightly more if your mattress is particularly firm. Many people prefer memory foam toppers, but if you are not sure then here is some information on the pros and cons of mattress toppers.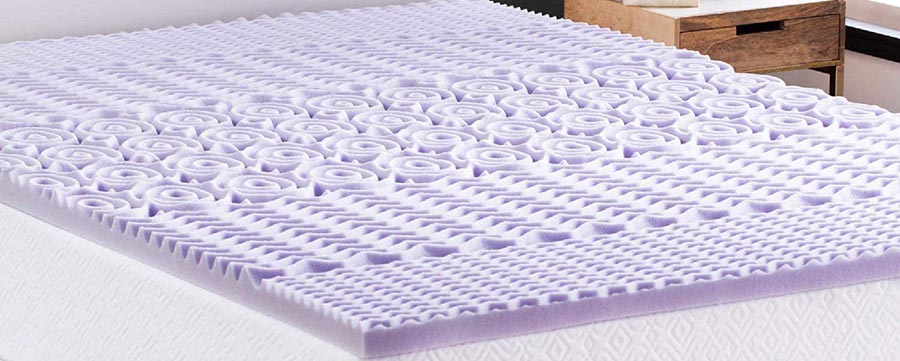 The same is true if your mattress is too soft: get a firm mattress topper that will increase the hardness or firmness of your sleeping surface.
4. Heat up Your Room
If you have a memory foam mattress, this type of foam softens with increasing temperature. If you make the air in your room a bit hotter, the mattress will become a bit softer. If your bedroom is chilly, and you often leave a window open, close the window and up the thermostat. The memory foam should then become softer.
5. Back Pain Sufferers
If you suffer back pain it may not be to your benefit to use a softer mattress or a mattress topper. It could be that you need something firmer to sleep on. Check out our review where we recommend the best firm mattress topper for back pain. Never confuse yourself with the differences and effects of too soft and too firm a mattress. This review explains it all to you.
Ways to Make a Hard Mattress Softer: Summary
The above are the more common methods of how to make your firm mattress softer. Making a hard mattress softer is not difficult: simply use a more suitable foundation, use a mattress topper – or even a mattress pad – or accelerate the use of your mattress by walking on it each day. These methods have all worked for people who have found their new mattress too hard or firm for them.
You may want to try flipping or rotating your mattress from time to time to even out the wear on the mattress. That can sometimes make it softer. If you buy a mattress topper, then go for a memory foam topper. It is the best type for making a hard mattress softer. A 2-3 inch memory foam topper will support you while also making you feel more comfortable in bed.
Frequently Asked Questions Answered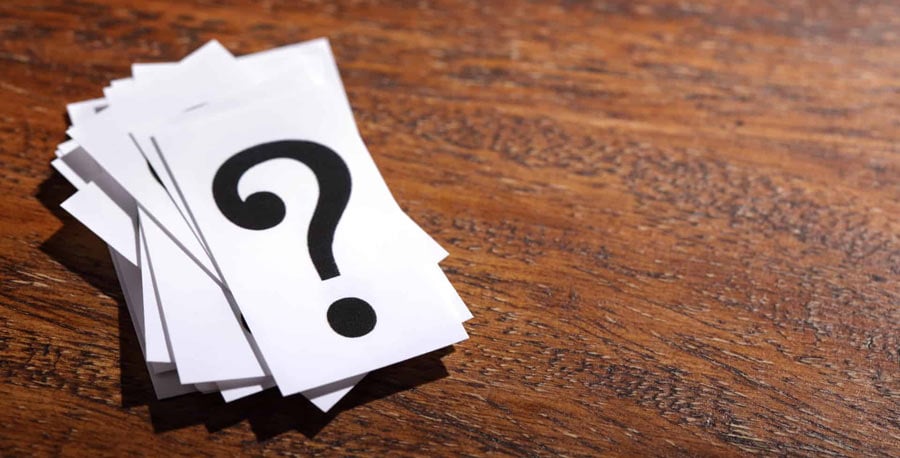 How to effectively make a hard mattress softer?
Readers often ask us how to effectively make a hard mattress softer. Using a mattress topper or pad appears to be the most popular method, though many who don't want the extra cost have worked around their problem in a variety of ways, such as walking up and down the mattress several times each day and more at the weekends when they have more time! Although it sounds strange, it does work by accelerating wear.
How to make minimal changes to the firmness of a mattress?
Sometimes a mattress feels OK at first and then tends to feel slightly firmer the longer you lie on it. This can often be due to gradual compression of the foams or other top fillings in the mattress. The top layer(s) of the mattress can be compressed and begin to feel harder than they were initially.

The answer to this is to use a memory foam topper even less than 2 inches in thickness. This will compensate for any foam compression, though you should make yourself aware of the overall level of compression and how firmer the mattress has become. You should then be able to assess the thickness of extra foam you need in the form of a mattress topper.
Make Your Firm Mattress Softer: Conclusion
Whether your bed has become compressed and hard due to old age (the age of the mattress, not you) or whether it is a new mattress that is harder than you expected it to be, at least one of the above tips should help you to make it softer. The most commonly used method of making a firm mattress softer is to use a soft mattress topper or even a mattress pad which is generally a bit thicker.
If you want further information on mattress toppers or pads, then you can find it on our website at Best Mattress Toppers and our Best Hypoallergenic Mattress Toppers and Pads Reviews.