Transparency Disclosure: We may receive a fee from the seller for any purchases made through links on this website or from other sites accessed via this website. This fee incurs no additional costs for the buyer. To learn more, please read our full disclosure page here. Read our Product Research and Testing page to know more about our review process in detail.
In the words of the Beach Boys, "Wouldn't it be nice…" – but rather continuing with "…if we were older" it could be for you: "…if we remained younger.." Well, sure it would, and you can do a lot to achieve this if you check out the Sheex bed sheet. It could be important for many people, but of particular benefit to you if you are involved in sports and need a goodnight's sleep before your event.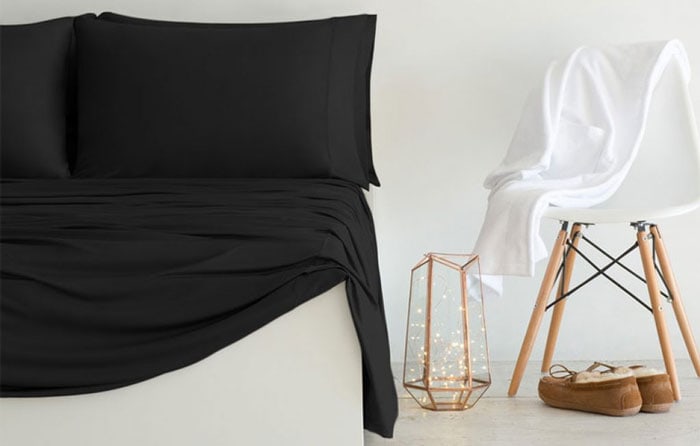 Two sports coaches understood the benefit of good, sound sleep to those involved in active sports of any kind. They looked at what was needed in the bedding of their athletes and developed bedsheets to meet their needs. Sheets that can keep their athletes cool, and also feel soft and comfortable to sleep with. They arrived at developing Sheex bedsheets! So what are these and what are their benefits? This Sheex bed sheet review will reveal all!
Table of Contents
Next Generation Technical Fibers
Not only are Sheex luxury sheets designed to wick away any moisture or sweat you generate during the night, but they are extremely smooth and feel beautifully soft and sleek to your skin – and they also keep you cool and dry throughout the night. When designing these sheets, the designers focused not only on the science of recovery from extreme athletic performance but also on how sleep helps you recover from performance-breaking performances. They achieve this through innovation in the science of next-generation fabrics to create a sleeping environment next to none!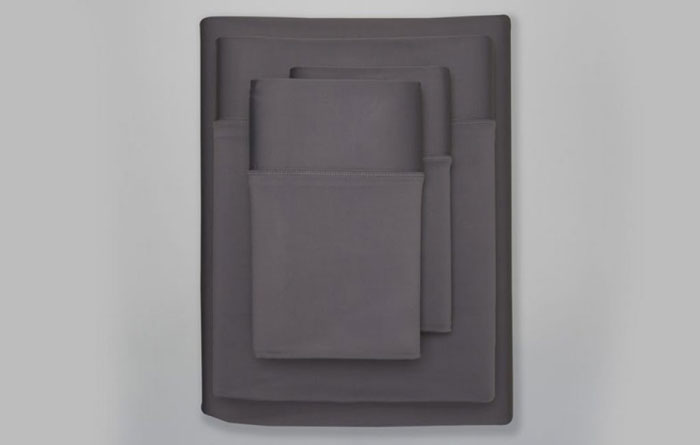 How do they do this? Any breakthrough in the science of athletic recovery and the benefit of sleep must involve innovation. Sheex innovation lies in its next-generation technical fibers. These are used to create extremely soft PRO+IONIC copper fabric. This fabric is designed to release copper ions that may act as antioxidants to combat the oxidation in your cells that reduces your performance.
The set comprises an elasticized fitted sheet with strong elastic sides that will fit securely to mattresses up to 20" deep along with a top sheet and two pillowcases. Each is made from the same material. If this interests you, here are some details of this unique approach to enhanced athletic performance.
Fabric of Manufacture
Sheex bed sheets are made using 90% polyester material and 10% Spandex. The Spandex improves its stretchability. Such sheets will fit your bed easily, and they do not wrinkle much. You are sure to find a color that will fit into your current color scheme, and match your existing bedding. However, Sheex bedding is no ordinary stretchy material: it possesses some unique properties. These are:
PRO+IONIC Copper Fabric: This fabric works to reduce the volume of oxidation of your body cells. Oxidation destroys cells and is the reason why people look older as they age. The UV light from the sun can oxidize your body cells, thus destroying them. PRO+IONIC copper fabric releases ions that overcome this aging effect, and the effect of oxidation on athletic performance. The luxury lightweight fabric developed using this technology is extremely soft and smooth on your skin. It does not harm it but improves it.
Sleep-Fit Technology: This technology enables the creation of extremely soft fabrics – much softer than you have slept with before. However, it does much more: Sheex bed sheets also help regulate your temperature when sleeping so you don't wake up sweating and feeling uncomfortable. They enable you to enjoy total rest and a level of sleep that makes you feel restored every morning.
Washing and Durability: Sheex sheets can be machine washed without worrying about shrinking. Use a cold water cycle without anything added such as bleach or fabric softener. They can be tumble dried on a low setting. They are resistant to wrinkling so no need to worry about them tumbling dry.
Pros
Excellent cooling properties, and can draw moisture away from your skin, helping to keep you cool and dry at night.
The anti-oxidant copper ions within the fabric of the sheets help prevent your skin from rapid aging and also help it to rejuvenate itself.
Smooth and extremely soft to sleep with.
Resistant to wrinkling.
Fits mattresses up to 20 inches thick.
Can be machine-washed and dried if you use low, cold settings.
Available in seven colors including white.
Available in all sizes from Twin to CalKing.
30-night risk-free guarantee.
Cons
The fabric is synthetic.
Higher priced than many other sheet sets but well worth it!
Sheex Bed Sheet Review: Summary
The Sheex bed set is extremely durable and easy to clean using a washing machine and tumble dryer. We found no issue with them, and are happy to recommend them to anybody, not just athletes who need sound sleep the night before their events. They look like high-quality sheets and they perform like them! The strong elastic banding on the lower sheet holds it firm to your mattress and the spandex enables the sheet to stretch and expand to fit the area of your mattress. These features ensure that it will not move, even if you are sleeping with an active partner.
Follow the cleaning instructions that come with the Sheex sheets, and they will not shrink. Polyester is extremely durable and they should last you for a long time. Although they are very lightweight, they are durable and highly absorbent, so they will not only last but will continue absorbing moisture from your body and keeping you dry. Due to its structure, the fabric itself will rapidly dry out and not remain damp while it covers you.
This review of Sheex bed sheets has focused on their primary benefits, although there are others that we have touched on below, such as the therapeutic benefits of copper. We have found no negatives while carrying out this review, and it seems as though Sheex sheets are more than worth their cost!
Who would like the Sheex Bed Sheets?
Sheex bed sheets would suit those who:
Sweat at night. The sheets will keep you dry as they wick the moisture away to evaporate off.
Tend to sleep hot: Sheex sheets are designed to allow a good flow of air through them, keeping you cool.
Want a solid bottom sheet: The strong elastic on Sheex mattress sheets anchors your sheet solidly to the bed. As you move position, the Spandex in the sheet allows it to stretch with you, and return to its position when you relax.
Require durability: the polyester in these sheets is hard-wearing and will last. For a long time if you don't use excessively hot water when washing.
Who would not like Sheex bed sheets?
Those who are looking for budget sheets: These are expensive but well worth the cost.
Those that prefer natural fibers: No natural fibers in the sheets, but natural fibers cannot do what the Sheex sheets can do for you.
Like bleaching your sheets? Sheex sheets cannot tolerate bleach when washing.
Have rough skin: Can snag with rough skin, so if you have rough skin then these sheets might not be best for you.
Frequently Asked Questions – FAQs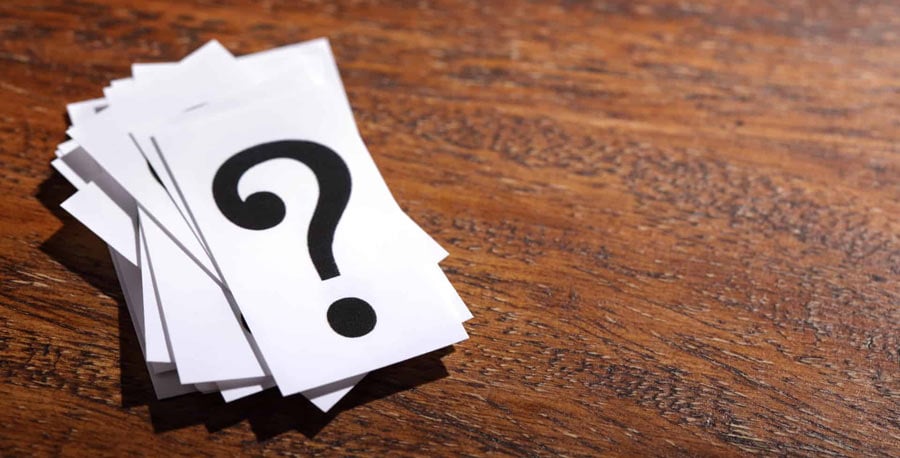 Here are some questions we have often been asked about Sheex bed sheets.
1. What is the thread count of Sheex sheets?
There is no thread count as such due to the unique circular-knit microfiber technology used in these sheets. They are not constructed like regular cotton or other traditional fabric sheets.
2. How do Sheex sheets keep you cool?
Sheex sheet sets are made using a material that breathes up to ten times better than cotton and other types of sheets. It also wicks moisture away two to three times faster, and with the improved breathing evaporating this moisture away, the sheets not only remove moisture but also use the heat of your body to evaporate this away quickly. So they keep you dry and cool you down naturally. You will sleep better without getting too hot or sweaty.
3. Do you offer split sheets for adjustable beds?
We offer the King size in split format.
4. Does the copper in Sheex sheets have any health benefits?
Definitely. Copper is antibacterial and antimicrobial, and it also helps those who suffer from arthritis. So Sheex sheets offer these benefits to some extent in addition to their cooling and drying properties.
Support

Materials & Quality

Cooling

Price

Design
Conclusion
To sum up then, Sheex bed sheets are not only very soft and comfortable to sleep in, but they are also beneficial in other ways. They are cooling and drying, and also kill bacteria and offer therapeutic benefits for those suffering joint problems. Many people wear copper bracelets for these reasons, and Sheex offers you the same with their sheet sets. The technology used by Sheex is sound and well accepted by the scientific community.