Transparency Disclosure: We may receive a fee from the seller for any purchases made through links on this website or from other sites accessed via this website. This fee incurs no additional costs for the buyer. To learn more, please read our full disclosure page here. Read our Product Research and Testing page to know more about our review process in detail.
It is not easy to review the best mattress toppers for college dorm beds. First, why use mattress toppers, and then why specifically for dorm beds? Let's discuss the first question first: why mattress toppers?
Mattress toppers are used for several reasons. The difference between a mattress topper and a mattress pad is that the topper is thicker than the pad, and intended to change the feel of your mattress. In fact, a mattress topper is the only item that can significantly change the feel of your bed.
A topper and a pad are used for specific purposes, and you can often use a mattress topper to make an old mattress feel like new without the expense of a new mattress. Pads are normally used to make your bed more waterproof, although they can be a cheaper alternative to the mattress topper for making your mattress more comfortable to lie on. However, they also tend to be thinner with less of an effect. Let's discuss toppers in general before presenting our top 5 mattress toppers.
Table of Contents
What Are Mattress Toppers?
If a mattress has become lumpy and uncomfortable, which is quite common with college dorm beds, a mattress topper can make it smoother and more comfortable. If you have an old or new mattress, a mattress topper can make it softer or firmer to meet your needs. They are normally 2 – 4 inch thick layers that have their own covers and may or may not be quilted. Some are available at up to 8 inches thick.
They are often used to enable people to get a better night's sleep, or to change the nature of their sleeping surface such as from latex or polyester to memory foam or vice versa: from memory foam to latex, polyester, down, or some other filling. Don't confuse toppers with mattress pads or protectors which are thinner and intended more as protection for the mattress from liquids, sweat, or any other contaminant. It is less expensive to buy a new mattress topper than a new mattress!
Why Specifically Mattress Toppers for Dorm Beds?
We shall explain how to choose a mattress topper in the buyer's guide that you can find after a review of our 5 best mattress toppers for college dorm beds. When you go to college you can never be sure that you will be as comfortable in your bed as you were at home. A night of good, restful sleep is essential when you are at college. If you are going to be successful your bed must give you the rest you need – it may be critical to whether or not all that studying will give you successful exam results.
The weight of the topper can be important to some people. Some believe a heavier weight to be better and more stable, but this is not necessarily the case. Bear in mind that you will have to lift the topper onto your bed after delivery and move it into position. This may not be important for smaller-sized mattress toppers but could be for larger sizes. We have focused on the Twin-XL size since this is the most popular size of college dormitory bed.
You never know in advance how comfortable your dorm bed is going to be. It may be well used, lumpy, stained, or simply too hard or soft for you. In each of these cases, a mattress topper would be the ideal solution. The first thing you should do is to find out the dimensions of your dorm bed.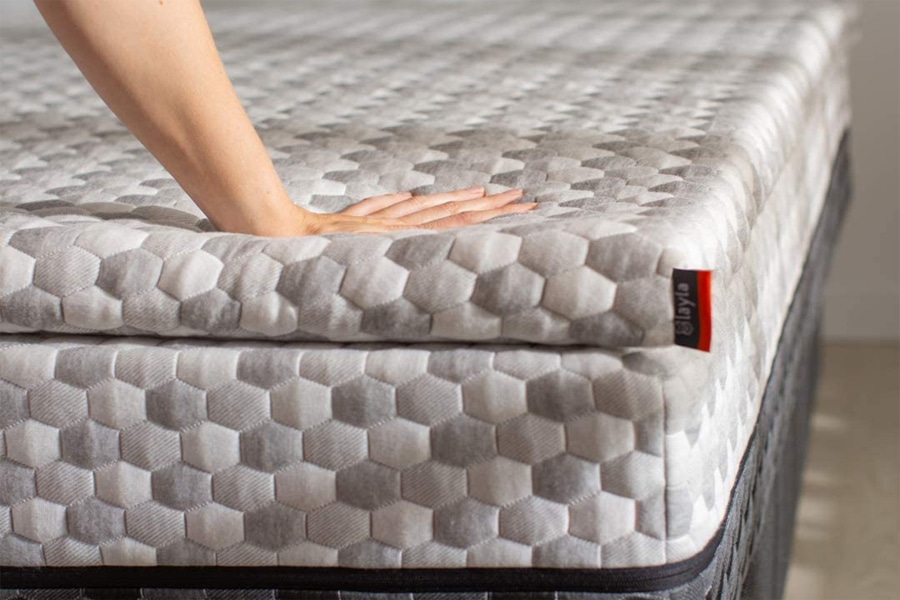 It is important to get advanced information about the length and width of the mattress supplied in the dorm so you can choose the most appropriate size of mattress topper. If this is not possible, visit the dorm personally and find out. If you can't do this until you take up residence, then purchase from the links below and your topper should be with you within a few days. We will inform you below what the expected delivery time should be.
Here are Our Top 5 Best Mattress Toppers for College Dorm Beds:
| Name | Manuf. | Type | Depth | Wt. Lb | Price |
| --- | --- | --- | --- | --- | --- |
| Viscosoft 3-Inch High-Density Mattress Topper | Viscosoft | Memory Foam | 3" | 30.2 | Check Price |
| Tuft & Needle Topper | Tuft & Needle | Polyurethane Foam | 2" | 13.2 | View on Amazon |
| Layla MemFoam Topper | Layla | Copper Gel Mem Foam | 2" | 14.4 | View on Amazon |
| Dream Foam Gel Swirl | Dreamfoam | Gel Memory Foam | 2" + 3" | 8.9/15.3 | View on Amazon |
| Viscosoft 3" MemFoam | Chinese | Gel Memory Foam | 3" | 21.0 | View on Amazon |
| Lift Mattress Topper | Amerisleep | Memory Foam | 3" | 18/30* | Check Price |
Note: Score is a guide for InsideBedroom staff only: it is % of 5 + 4 Amazon Customer Review stars. Lift Topper is not available on Amazon as far as I can see.
Sizes: All are available in the following sizes: Twin, Twin-XL, Full, Queen, King, and California King. We have reviewed the Twin XL size of each topper brand. We have noted any other sizes available in the 'Pros' section of each listing.
*18 lb is wt. of Support option; 30 lb is wt. of Comfort option – each for Amerisleep Lift Twin XL size.
1. Viscosoft 3-Inch High-Density Mattress Topper
The Viscosoft 3-inch high-density mattress topper is a high quality memory foam mattress topper that provides not only support, but also a layer of sheer comfort between you and your mattress. This is an ideal alternative to replacing an old, worn mattress with an expensive new one.  It is ideal for college dorm beds where your allocated mattress may be a bit worn or uncomfortable, or for you mattress at home if it has lost support or is low in comfort. You can put an end to dreaming about a good night's sleep with this mattress topper.
It is an ideal solution if a) your supplied dorm mattress has lost its support or b) you need more support than your existing mattress can provide. The high-density foam not only adds life to your mattress, but also excellent support for your neck and back.  The memory foam conforms to the curves of your body whenever you move in bed, providing comfort and support irrespective of your sleeping position.  It also helps you keep cool by distributing your body heat evenly. If you want to revitalize your bed without the expense of a new mattress, then the Viscosoft 3-inch memory foam mattress topper is an ideal choice.
We reviewed the twin-size Viscosoft 3-inch high-density memory foam mattress topper as an ideal size for the average
Pros
Breathable, removable machine-washable bamboo-rayon cover.
Slip-resistant mesh and adjustable straps keep this mattress topper in place on your bed.
Ventilated to distribute body heat evenly.
Ideal if you tend to suffer from neck pain or back or hip pain. The memory foam supports your weight while conforming to your pressure points. This localized support reduces pressure and helps relieve pain.
3.5 lb high-density memory foam infused with lavender supports a calming environment to settle you into a restful and restorative sleep.
Eliminates motion transfer.
Promotes healthy spinal alignment.
5-year warranty on manufacturing or material defects.
Full refund guarantee for 60 days after purchase, Return free for a full refund if you are not satisfied with the topper.
Based in Charlotte NC
Cons
We could find no negatives with the 3-inch Viscosoft mattress topper
Editor's Notes: The Viscosoft 3-inch mattress topper enables you to improve the comfort of your bed without the cost of purchasing a new mattress. It not only helps provide an ideal sleeping surface with the benefits of memory foam, but its ventilated core helps keep you cool which many memory foam mattresses are unable to. If you like your mattress, but tend to feel hot when in bed, then the 3-inch Viscosoft memory foam mattress topper should be perfect for you. It is an ideal mattress topper for college dorm beds.
Purchase This Topper with Discount
2. Tuft & Needle Foam Mattress Topper
The Tuft & Needle foam mattress topper is ideal for you if you need to transform a hard college dorm mattress into a soft, responsive sleeping surface that makes you feel as though you were sleeping on a cloud. It is also perfect if you need to relieve pressure on your hips and shoulders – it is the ideal topper for students who sleep on their side. It also keeps you on the surface of the topper, not sink into it. This polyurethane foam mattress topper also has a smooth polyester/viscose blend cover that prevents your sheets from bunching up.
The polyurethane foam has an open-cell structure that allows a good flow of air and helps keep you cool at night, while also providing excellent cushioning while remaining supportive. This mattress topper has non-skid silicone beading on the bottom which prevents the topper from moving around on the mattress. It should be placed directly on the mattress, not on a mattress protector. It is compatible with most mattresses and is ideal for refreshing those commonly found in college dormitories. It is available in the sizes stated in the table above.
Pros
Open-cell responsive foam keeping you cool while providing support and cushioning.
The ideal topper if you want to reduce pressure on your hips and shoulders – good for side sleepers.
An excellent topper for a mattress that is too hard for you.
Available in Twin, Twin XL, Full, Queen, King, and Cal King sizes.
CertiPUR-US Certified foams – free of phthalates, heavy metals, formaldehyde, and any other toxic or hazardous substances.
US GREENGUARD Gold Certification: Helps create healthier indoor environments, and releases fewer pollutants that can contribute to health issues including asthma and other respiratory issues. Check the GREENGUARD website here.
The above two certifications show that this mattress topper is third-party tested and certified to be free of harmful chemicals, substances, or materials.
3-Year limited warranty.
30-Day return
Cons
Difficult to find any: heavier people might find the 2-inch thickness too thin for them, and some experience slipping of the topper on the mattress, but that's about all.
Editor's Notes: The Tuft & Needle mattress topper is our top pick for the environment, possessing third-party certification for zero or very low levels of toxic or hazardous substances used in its manufacture and similar certification for the use of environmental pollutants. It neither harms you nor the environment concerning materials used in its manufacture. This topper an excellent green choice for side sleepers who need both comfort and support for their hips and shoulders.
Purchase This Topper on Amazon
3. Layla Memory Foam Mattress Topper
You'll love the Layla Topper. This cooling mattress topper is a 2"-thick copper-gel infused memory foam mattress topper that can fit on your current mattress. The copper conducts your body heat and disperses it throughout the topper, helping to keep you cool on those hot summer nights. Copper also kills germs, so keeps your bed clean and free of bacteria no matter what you have been doing – even if you have had the dog or cat sleeping on your mattress. You sleep cooler and cleaner. This topper is ideal for side sleepers, comfortably supporting your shoulders and hips.
You get all the benefits of memory foam without feeling 'stuck' in the mattress. Your body is perfectly supported as the foam compresses to the shape of your body, providing an excellent level of support. This enables your body to remain properly supported without stressing your joints and ligaments. Memory foam compresses to the exact shape of your body: it supports your buttocks and shoulders when lying on your back, and your hips and shoulders when lying on your side. Stomach sleepers and some back sleepers will probably need something a bit firmer such as the Support version of the Amerisleep Lift – our #1 topper.
Pros
The copper helps keep you cool.
The copper also kills germs on contact, keeping your mattress and yourself fresh and clean.
All the benefits of memory foam in a mattress topper!
120-nights to make sure you like it: no-quibble free returns if you decide you don't like this mattress topper. It will be collected free from your doorstep with no quibbles – plus a full refund!
CertiPUR-US certified foam. The Layla copper gel mattress topper contains no toxic or harmful chemicals such as heavy metals, formaldehyde, phthalates, and many other known toxic substance.
5-year warranty against faults in manufacturing or materials.
Made in the USA
Free shipping.
Editor's Notes: The Layla memory foam mattress topper is an excellent topper that provides all the benefits of memory foam combined with the heat-conducting properties of copper. Its 120-night free return and refund option should you not be happy with your purchase is a good feature. Layla is a well-known and popular American manufacturer of mattresses and mattress pads and toppers. Layla also offers bed bases, pillows, bamboo sheets, and weighted blankets to help relieve anxiety and restlessness. Layla also offers a pet bed so that your cat or dog can sleep in your bedroom without claiming your bed as its! all of these items are covered by a guarantee and a no-quibble trial period.
Purchase This Topper on Amazon
4. DreamFoam 2" Gel Swirl Memory Foam Topper
 The DreamFoam 2"Gel Swirl Memory Foam topper is designed to provide improved pressure point relief to an old mattress that is failing to do so. The gel swirl removes body heat to make you feel cooler and the memory foam is a slow response foam that decreases motion transfer between partners. Even though the latter may not apply to students in a dorm, it makes this an excellent mattress topper for anyone.
When first delivered, and the compressed mattress topper opened, you may notice a chemical smell coming from the topper: this happens with many bedding products and will soon dissipate while the topper expands to its correct size. This should take no longer than 24 hours. It is CertiPUR-US certified to be free from any harmful chemicals including heavy metals, harmful solvents, and any other chemicals that can do you harm.
Pros
Memory foam topper with excellent relief for pressure points such as your hips and shoulders.
Keeps you cool on hot nights.
CertiPUR-US certified free of dangerous, toxic, or any other type of harmful chemicals.
Made in the USA by Brooklyn Bedding. Check them out Here.
3-Year warranty against faulty workmanship or raw materials.
Also available in Short Queen: 74" x 60" as opposed to 79" x 60" for standard Queen, and in Full XL 79" x 54" as opposed to 74" x 54" for the standard Full size.
Each size available in 2" and 3". The topper weights indicated in the table are for the 2" and 3" thickness respectively.
Cons
Takes time (about a day) to expand to its maximum size – but good product nevertheless.
Otherwise, no issues.
Editor's Notes: This is a good mattress topper with some excellent reviews. It combines the benefits of memory foam with the cooling properties of an open cell structure.
Purchase This Topper on Amazon
5. ViscoSoft 3 Inch Memory Foam Mattress Topper
This 3-inch memory foam mattress topper is also available in 3-inches thick at a lightly higher price. Both are available with free shipping to the USA. This topper maximizes airflow to reduce trapped body heat and keep you cool. The high-density memory foam used helps prevent you from sinking into the foam and feeling trapped. It helps keep your spine correctly aligned and offers comfortable support for pressure points. It is breathable and helps reduce back pain. In many cases it even eliminates pain.
It comes with a removable bamboo-rayon cover that is machine-washable. The cover has a slip-resistant mesh with adjustable elastic straps to keep it secured to the mattress. It is Chinese-made, but if you don't like the topper, then you can return it within 60 days of purchase for a full refund.
Pros
Machine washable bamboo-rayon cover.
Slip-resistant mesh and adjustable elastic straps to secure it to your mattress without it slipping.
3-year warranty against manufacturing defects.
60-day return period in case you don't want to keep it. A full refund of your payment within the first 60 days of your purchase, though you may have to pay return transport.
Made in China.
Cons
The returns policy is not clear. We had it clarified that the customer does not pay return transport if it is picked up and returned within 30 days of purchase. Otherwise, it seems like if it is returned between 30 and 60 days you must pay transport yourself. This is not made clear.
Editor's Notes: The high-density memory foam used in this mattress topper provides excellent support, and you don't get that 'stuck in' feeling that you do with many soft memory foams. The adjustable straps on the cover are a useful feature, ensuring that it stays in its correct place.
Purchase This Topper on Amazon
6. Lift Mattress Topper
The eco-friendly Lift mattress topper by Amerisleep is our #1 pick in our 5 best mattress toppers for college dorm beds. It gets its #1 spot largely because it is made from natural materials and is available with a Comfort and a Support option. It is ideal as a dorm mattress topper because you can choose between a comfort or firm version according to whether the dorm mattress you have been given is too firm or soft for you. You can use the Comfort option if your dorm mattress is too hard or lumpy, and the Firm option if your dorm mattress is too soft for you. It is three inches thick, which is sufficient to compensate for lumpiness or sagging in the original mattress. It is the ideal topper if you like memory foam or want to try the memory form experience.
Comfort Option: The Lift Comfort mattress topper features Amerisleep's Bio-Pur® material. This eco-friendly foam has an advanced open-cell design that not only keeps you cool while sleeping but also provides extra cushioning while still quickly bouncing back to its original shape when you move. You will not feel stuck in the topper when you move during the night. Inside, the Comfort Lift by Amerisleep™ Mattress Topper features the company's proprietary Bio-Pur® material. It's designed to deliver extra cushion, while still bouncing back fast. That way you don't feel "stuck" if you move around at night.
Support Option: The Support option features the company's Affinity foam, also with an open-cell design. However, this option provides support for those who sleep on their back or stomach. Both the Support and the Comfort option feature Amerisleep's unique HIVE® technology.
HIVE® technology: This acronym is short for Harnessing Intelligent Ventilation and Energy. It creates five comfort zones in the topper /by means of patterns with hundreds of hexagons. Where more support is needed, such as for the head, back and feet, these hexagons are spaced closer together for extra support. They are spaced farther apart for extra cushioning of these pressure points. This technology reduces pressure points that can cause pain by up to 49%.
That is why you should take the time to find the best mattress toppers for college dorm beds. You may believe that any toppers would do you, but finding the best dorm room mattress toppers will help you to sleep comfortably on whatever mattress fate has landed you with on your college dorm bed!
Pros
Two comfort options available to suit any dorm mattress.
Available in Twin, Twin XL, Full, Queen, King, and Cal King sizes.
Bio-Pur® memory foam for maximum support where needed.
HIVE® technology for targeted pressure point relief.
CertiPUR-US certified free of heavy metals and other toxic or hazardous substances.
The company's MicroGrip® technology generates friction between the bottom of the topper and the mattress, thus keeping it firmly in place. No motion transfer between partners.
Natural resistance to dust mites, mold, and mildew.
Antimicrobial and bed bug resistant.
Suitable for all sleeping positions: softer for side sleepers and firmer for back and stomach sleepers.
Free delivery in contiguous US states.
5-Year warranty against poor workmanship or material faults.
Made in the USA.
Cons
No trial period for mattress toppers, but 5-Year warranty is good.
Otherwise, we could find no negatives with this mattress topper.
Editor's Notes: The lack of negatives is largely why we have placed the Lift Mattress Topper by Amerisleep in the #1 position. Apart from that, this 3-inch thick mattress topper is our best mattress topper for dorm beds due to its targeted support construction and ability to accommodate all sleeping positions. Its two comfort options are also an attractive feature of the Amerisleep Lift mattress topper, as is the fact that it is made in the USA and delivered free of charge to the contiguous US states. It is available in 6 sizes, including the twin XL which is common in college dorms.
Purchase This Topper with Discount
Questions and Answers
Here is a selection of questions we are often asked regarding mattress toppers and protectors.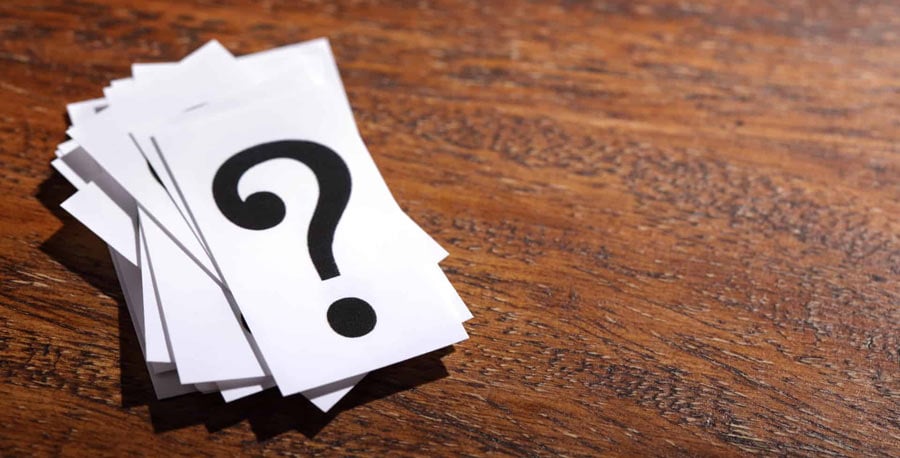 1. What are mattress toppers and what are their benefits?
A mattress topper lies on top of your mattress. It can be used to prolong the life of your mattress, to smooth out a lumpy mattress, or to provide a fresh sleeping surface. Some use a thicker topper, e.g. 3 inches, to give themselves an experience of memory foam before they decide to purchase a memory foam mattress. Mostly, however, a mattress topper is used to soften a mattress or make it firmer, or to extend the life of their mattress to avoid buying a new one. If you flip your mattress regularly and use a topper, then the life of your mattress will be improved, ultimately saving you money.
2. How do you keep a topper from slipping off the edge of the mattress?
A fitted mattress cover will achieve this, so long as it can cover the extra height of the topper and still tuck under the mattress. You can maximize the security of the mattress topper by using a sheet large enough to cover the topper and also be able to be tucked under the mattress. Most toppers have a non-slip bottom surface but don't rely only on that.
3. What thickness is best for a mattress topper: 2 or 3 inches?
Don't forget 4-inch toppers. They are more expensive of course and are useful for covering particularly lumpy mattresses. Most, however, are 2" or 3", so what's the difference? A two-inch mattress topper is OK for light people, up to 165 lb for women and 185 lb for men. If you are heavier than this then opt for the 3-inch variety where available.
4. How long does a mattress topper last?
It depends on how it is treated. If the kids use the bed as a bouncy castle then it won't last as long as it should. However, if treated properly then a mattress topper should last for 3-5 years. That's why many manufacturers offer 3-5 year warranties. You can use the length of the warranty as an indication of the expected potential life. 
5. Are there any mattress toppers that are best for side sleepers?
Side sleepers need a topper that will absorb the weight and shape of their body, while also offering support for their pressure points such as the hips and shoulders. That means memory foam, the thicker the better. A 3-inch memory foam topper would be a good compromise between too thin and too thick for most people. Heavy weight people would likely be best with 4 inches, while light to medium weight people would likely need no more than a 3-inch mattress topper. Remember: extra inches mean extra dollars! If you don't like memory foam, then seek out a latex mattress topper.
6. What is the most common type of mattress toppers for college dorm beds?
It's hard to say. Memory foam is popular, though polyurethane foam is also very popular. Latex tends to be expensive, so may appear to be less popular than it is. Many students opt for a memory foam mattress topper for their college dorm bed. This reflects the general popularity of memory foam. This type of foam provides excellent support for pressure points in addition to other properties such as their cooling effect, motion isolation, and protection from bedbugs and dust mites.
7. Why would I need a mattress topper or mattress protector when I go to college?
You will likely never know the age of your college dorm mattress. It may have been used by many students before you and contaminated with skin dust, dust mites, bacteria, urine, and other contaminants. A well-used mattress or mattress topper may develop lumps and depressions. Either a mattress topper or a mattress protector can protect you from such contaminants. However, a mattress topper can also cover up some of the lumps and depressions while also modifying the nature of your sleeping surface while a thin mattress protector cannot.
Buyer's Guide to Mattress Toppers for College Dorm Beds
There are several things to consider when buying a mattress topper for a college dorm bed. Not the least is that dorm bed mattresses are changed only when the old mattress is no longer serviceable. They are notorious for being well worn and lumpy, and often significantly sagged. An uncomfortable bed is the last thing you need when trying to feel fresh each morning and ready for studies – and exams!
Here are some of the more important aspects of a mattress topper that a college student should consider:
The size of the topper (width and length)
The thickness of the foam. 
The type of foam used: memory foam, latex, polyurethane foam, down, and feathers for example.
Support and comfort.
The price – is it lower than buying a new mattress?
Let's discuss each of these in turn: 
Size: Ideally, the surface dimensions of your dorm mattress topper should be the same as those of the mattress. The length and width should be the same as those of your mattress. The easiest way to do this is to choose a topper the same as the mattress size. Thus, if you have a Twin XL mattress, then get a Twin XL topper. If you have a Queen size mattress then get a Queen size topper. It's simple logic, and a college student shouldn't need to be told this.
Thickness: Most mattress toppers are 2" or 3" thick, and some are 4" or even thicker. Keep in mind that that the thicker the topper the higher the price. Generally, side sleepers will prefer a thicker topper – 3" or 4", while a back sleeper would prefer a thinner topper: 2"- 3" would be good. Stomach sleepers are also likely to prefer a firmer, thinner mattress topper. Also, the poorer the state of the dorm mattress allocated to you, the thicker you would want your dorm mattress topper to be.
Filling: There are many factors that you may want to take into account when buying a mattress topper for a college dorm bed. Many factors can affect the type of filling you should use. Among these are:
Do you have any physical or orthopedic issues, such as scoliosis or other forms of back pain?
Do you tend to sleep hot or are prone to night sweats?
Do you want to make your college dorm mattress firmer or softer?
Do you want to make your mattress smoother – cover the lumps or indentations?
Here is a bit more information regarding these fillings:
Back Sleepers: The curvature of the spine that is associated with scoliosis can be very painful. You mustn't be able to sink into a mattress for scoliosis. The same is true of many other conditions involving your back. How does that tie in with the general comfort properties of a dorm mattress topper for college beds? The main pressure points for back sleepers are the head and shoulders The best type of foam for such people is a medium-firm latex or memory foam.
Stomach Sleepers: If you tend to sleep on your stomach, then a firm mattress topper would be best for you. When lying on your stomach most pressure is on your knees, hips, and chest. If these sink into your mattress, or into your topper, your spinal column will tend to straighten out. This can lead to severe, chronic pain. If possible, try to get used to sleeping on your side or back.
Side Sleepers: Side sleepers need a soft mattress to absorb the pressure of a shoulder and hip. It is a very common sleeping position requiring a relatively soft or medium-soft mattress topper. Too firm of a mattress topper can result in an uncomfortable sleep and back pain.
More on Sleeping Position and Topper Filling
If you are a stomach sleeper, we suggest training yourself to sleep in a different position. Stomach sleepers lie heavily on their chest, hips, and knees causing them to sink into the mattress, straining both the natural arch of their spine and their neck or back. If you cannot help but sleep on your stomach, we recommend using a firm topper to prevent excessive sinking.
Side sleepers will want a soft mattress topper built to supply pressure relief. Side sleepers tend to put the most pressure on heavy body parts like the hips and shoulders. A mattress topper should be soft enough to cushion and relieve these areas. A topper too firm may elevate the hips and shoulders, only placing excess pressure on the lower back and resulting in morning pain.
Lastly, think about temperature control. If you're prone to night sweats, you'll want to choose something breathable or with cooling technologies. If night sweats don't bother you then your options are endless.
As with mattress pads, mattress toppers are placed on top of the mattress. They can come with straps or without to help attach them more securely to your mattress. As they can be thick, mattress toppers may be filled with various materials inside.
What is a Mattress Topper?
Mattress toppers are 2 to 4-inch thick comfort layers that are often paired with mattresses that feel too firm or too soft to increase cushion or support. If your mattress is not as responsive as it once was, or it's feeling a little too firm against your body, a mattress topper can improve your comfort to enable a better night's rest.
Mattress toppers come in a variety of materials, the most common being memory and latex foam. Polyester blend, wool, and feather toppers are not as common but comfortable options as well.
Mattress toppers are not to be confused with mattress protectors and mattress pads. These terms are often used interchangeably. However, each type of bedding serves a separate purpose. To ensure you purchase the correct product, allow us to clarify the difference between mattress toppers, protectors, and pads.
Mattress Topper vs. Mattress Protector vs. Mattress Pad
Let's now discuss the difference between a mattress topper, a mattress pad, and a mattress protector in relation to your needs and to each other. As we already know, mattress toppers lie on top of your mattress to customize its level of support. So what does a mattress pad do?
Mattress pads are a cross between mattress toppers and mattress protectors. They are usually less than an inch thick and are good for protecting your mattress from bodily fluids and other contaminants. They lie somewhere between mattress toppers and mattress protectors. Although they do not affect the support or comfort of the bed, they are very effective at protecting your mattress, but not much more. It will protect your mattress from dust mites, bacteria, spillages, fibers, dead skin and general dirt.
Mattress protectors do not affect the support or level of firmness or softness of a bed. Their function is what the name says it is. It protects your mattress or mattress topper. It will shield your bed, shield your mattress, shield you! 
Benefits of a Mattress Topper
Aside from an entirely new mattress, mattress toppers seem to be the only sleeping accessory capable of significantly changing the feel of your bed. They are commonly used to increase or decrease the firmness of a mattress, offering additional comfort or support.
A mattress topper's ability to supply an individualized feel can reduce major areas of pain. This is especially useful to people who have experienced a recent injury, have no say over the feel of their bed, or perhaps made a lifestyle change resulting in changes in body weight.
Important Factors to Consider Before Buying a Mattress Topper
There are several factors to consider before buying a mattress topper. The size is obviously important, and you may want the color to blend with your bedroom colors. However, that may not be so important – though perhaps less important than the type of foam or even the cost. 
Foams
Mattress toppers are available in multiple materials, the most common being memory foam, latex foam, and feathers. We will discuss the benefits and downsides of each.
Memory foam mattress toppers are the most common. Memory foam is a versatile material that is suitable to meet the needs of most people, whether they require more comfort, support, pain-relief, or all three. They are also simple to care for because they are easy to move, making laundry day or moving dorm rooms less of a hassle. Most importantly, memory foam products are durable, proving themselves to be an investment in prolonged comfort. However, many people do not like the feel of memory foam, in which case latex is a good alternative for comfort and support.
There are various types of latex foam: natural and synthetic. Natural latex is obtained from the sap of rubber trees. It is a significantly denser type of foam, meaning that it is heavier in weight than most other toppers of similar size. Because of this, latex foam is normally used to make a soft mattress firmer. They are very durable, although tend to be more expensive than other types of mattress topper. There are two distinctly different types of latex foam; Talalay latex and Dunlop latex. Talalay latex contains more air and can make a firm topper softer. Their cost
Polyester Foam Mattress Toppers
Often referred to as 'fiberfill', polyester fillings are used to increase the softness or comfort level of a mattress topper. They tend to be thinner than most foam-based dorm mattress toppers, and it is often difficult to choose the correct amount of filling to suit your needs.
Commonly referred to as 'featherbeds', down and/or feather mattress toppers for college dorm beds offer improved comfort and softness. The filling is normally duck or goose down and/or feathers. They are comfortable to sleep on but tend to be light in weight and cooling during the night. They also lack support. However, they are not as expensive as memory foam or latex. It's a good way of making a firm mattress softer.
Best Mattress Toppers for College Dorm Beds: Tips on Final Choice
You should now have all the information needed to make your choice of dorm mattress topper for your college dorm bed. Here are a few more tips to help you come to a decision. 
Select: There is a good selection of mattress toppers available to you online. Our top 5 selection above consists of four memory foam mattress toppers and one is based on a polyurethane resin (Note: memory foams are also polyurethane-based.) Buying online often comes with discounts and in many cases, free shipping. It is also easier to compare toppers.
Compare: You can easily compare products when you buy online. You can decide between a mattress pad and a topper, and whether you would prefer memory foam (and if so, which type), and whether or not you may need a mattress protector. Many college dorms provide innerspring or hybrid mattresses, in which case you might want to provide more cushioning with a 4-inch foam topper.
Support: We are referring here to the support provided by the topper. If the dorm mattress or topper you have been allocated needs enhanced support then you will need a firm mattress topper. If it is too firm for you then you will need a soft topper. 
Finally: If you are going to college this year then try to find out which dorm you will be in. As soon as possible, try to find which bed you have been allocated and check out the condition of the mattress as soon as possible.
Best Mattress Topper for College Dorm Beds
Viscosoft 3-Inch High-Density Mattress Topper

Tuft & Needle Topper

Layla MemFoam Topper

Dream Foam Gel Swirl

Viscosoft 3" MemFoam

Lift Mattress Topper
Summary
Mattress protectors do not increase the softness or support of your mattress in any way but are specifically designed to protect it. They create a healthier sleeping environment by shielding your mattress from bacteria, dust mites, mold, spills, dirt, body oil, dead skin, and (if waterproof) liquid.
Mattress pads are usually less than 1-inch thick, making them much thinner than a mattress topper, and typically crafted using cotton, polyester, wool, or synthetic fiber. Some pads are used to protect the bed from stains, moisture, and other wear and tear while others are used to lightly cushion a mattress. That said, mattress pads cannot drastically change a mattress's feel.
When you don't have a say in the feel of your dorm room bed, drastically changing it may be exactly what you are trying to achieve, and that's why we suggest college students choose mattress toppers when looking for the best option to enhance their comfort. Now that we've discussed the definition of a true mattress topper and how they differentiate from other bedding accessories.