Sleep comfort begins as soon as you enter your bedroom at bedtime. Many people believe it begins with the bed, but that is not the case. Sleep comfort begins with the ambiance of the bedroom. Its temperature and humidity have an effect on your comfort, as do any sounds or noise. Your bedroom should be a place free of noise where you can feel comfortable and free from the everyday stresses of life. When you walk into your bedroom, you should be able to associate it with comfort and calmness. Free from noise and other aggravating things such as bleeping lights and chilly draughts. But not too warm!
Many people who cannot get to sleep have too warm a bedroom. It is important to understand how your body naturally prepares to sleep and what your natural 'time to sleep' indicators are. We shall discuss these tips for optimal sleep below, and you may be surprised at some of them. Certain bedtime rituals may help you sleep at night. Some people relax while reading or listen to soothing music, while others meditate or use aromatherapy to help them sleep.
Factors that Affect Your Sleep Comfort
Temperature: Hot and cold bedrooms can have a significant effect on your sleep. Your body temperature tends to reach a maximum in the evening then begin to cool down. The ideal temperature for comfortable sleep is around 16-18C or 60-65F. Temperatures above this will not be conducive to sleep. Temperatures greater than 71F (24C) will tend to make you restless and you will find it increasingly more difficult to sleep. The myth that the warmer your bedroom, the better you will sleep is just that – a myth.
However, the elderly and young children may need a slightly warmer bedroom, and a room thermometer will let you know at what temperature is best for them. Increase the temperature by a degree or two each night until they easily fall asleep. The elderly and children will generally find a temperature of 65F (18.3C) to be a good start temperature for comfortable sleep, and you should increase it by 1o F increments until the child or elder starts to feel sleepy.
According to Healthline.com, your body starts to cool down naturally when you go to bed, and it keeps cooling until around daybreak or 5 a.m. In order to cool you down, your body expands the blood vessels in your skin, and you may feel that your hands and feet tend to warm up as heat escapes through them to cool you down. Your sleep is likely to be disrupted if your bedroom, or wherever you are sleeping, gets too cold or too hot. This may mean opening a window in the summer.
What about babies? Note that babies cannot control their temperature as adults can, and they may also be sleeping with fewer covers due to the danger of Sudden Infant Death Syndrome (SIDS). They should be fine at a bedroom temperature of between 60 and 68 °F (15.6 and 20 °C.) If they start to heat up (feel their stomach and the back of their neck when they are sleeping.) If they feel hot then remove a later of clothing. Young children should sleep in a quiet, dark environment.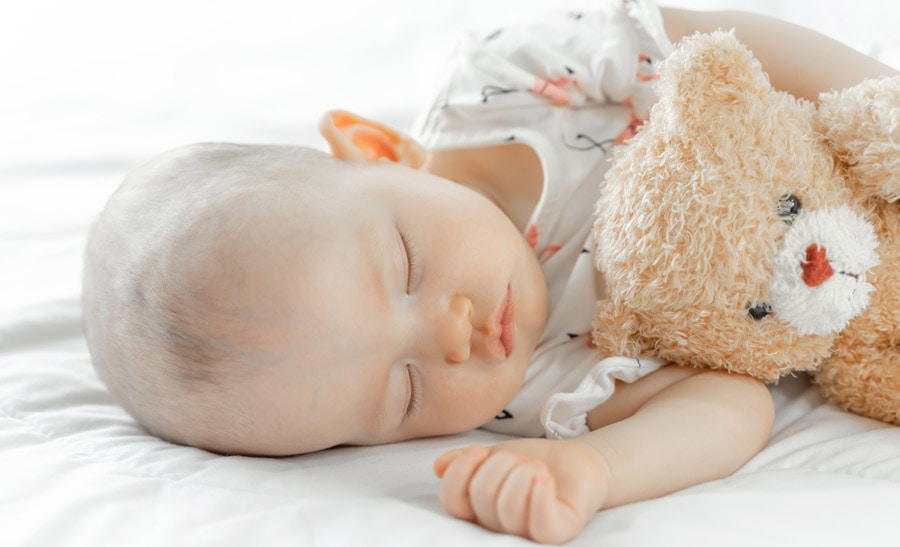 You might also make sure that the thermostat and heating systems work properly. To keep the house safe, keep downstairs windows locked shut and open upstairs windows on a setting that can be locked. 
When humans sense that their core temperature is dropping, and their brain detects that its temperature is falling, their likely response is to fall asleep. However, if people refuse to accept that their body is cooling, they will find they cannot sleep and suffer insomnia. It is important to understand that sleep is our natural response to feeling cold. The same study found that core temperature drops around 2 hours before we tend to sleep.
How Mammals and Insects Regulate Temperature: Mammals, whether small mice or humans, regulate their sleeping temperature and sleep comfort to maintain a balance of energy. If they fail to do so, they will likely need a higher food intake in order to provide the energy to keep them warm and alive. Primates, such as apes and chimpanzees, choose where they sleep according to how warm and comfortable their sleeping sites are. However, this may have less to do with comfort, but more connected with thermoregulation which appears to be an essential aspect of sleep. When humans get too warm when sleeping, they tend to increase the exposure of their body's surface area and when they feel cold they will reduce that by covering up their exposed skin areas.
Regarding insects, the common fruit fly (Drosophila melanogaster) has a circadian clock neuron process that continually detects changes in its environmental temperature. The neurons concerned promote sleep and are inhibited by heat and excited by cold. The report was published in Nature.com. It explains how the fruit fly can decide when to sleep by determining its temperature on a continual basis.
Humidity: Many people find that too much humidity in their room makes them uncomfortable and sweaty. This can keep them awake at night and they will never experience refreshing, optimal sleep. If you have a hygrometer in the bedroom, a relative humidity of 30% – 50% is good. (Relative humidity is a measure of the percentage of water the air holds relative to the maximum possible at the current temperature.) Relative humidity depends on temperature. If your bedroom is higher than that, then install a dehumidifier or run a vent fan. You can install either of these in a wall or in a window if the cable powering it is flexible.
In general, a higher temperature will require a lower relative humidity (RH)to achieve thermal comfort compared to lower temperatures, with all other factors held constant. For example, with clothing level = 1, metabolic rate = 1.1, and airspeed 0.1 m/s, a change in air temperature and mean radiant temperature from 20 °C to 24 °C would lower the maximum acceptable RH from 100% to 65% to maintain thermal comfort conditions.
While relative humidity is an important factor for thermal comfort, humans are more sensitive to temperature variations than they are to changes in relative humidity. RH has a significant effect on comfort only at higher air temperatures, dropping to a small effect when air temperatures are low.
Light: Lights in your bedroom can interfere with the quality of your sleep. Your brain's internal clock is based on the natural light and dark rhythms of the day. When it gets dark, your brain releases melatonin, a natural hormone that induces sleep. Come morning, the light suppresses melatonin and wakes you up, getting you ready for the day to come. So avoid sleeping with the lights on, or this process will be disrupted. Total darkness is best for sleep, while bright natural light gets you alert for the day to come. It also helps to improve your sleep in the night to come at the end of that day.
A dimmer switch is a good idea for slowly decreasing illumination in your bedroom at night. Timers are available to switch your lights on when it's time to wake up, or even better, to open your curtains to allow natural daylight into your bedroom. Natural light awakens your consciousness more effectively than artificial light.
Noise: Noise is a significant factor in keeping you awake, particularly if you live in a city with lots of traffic at night, trains, police sirens and even barking dogs to prevent you from sleeping or waking you up during the night. Earplugs can be a good remedy for this, although a white sound machine would be better. This creates sounds such as birds twittering, running water, and others that can soothe you while blocking out the above types of noise that can keep you awake. Soft music is OK, but try to get the player on a timer – or use a socket plug with a timing device attached. Check out our article 'Sleep and Sound' for more information on how to minimize noise and sound in your bedroom to help you get a better sleep at night.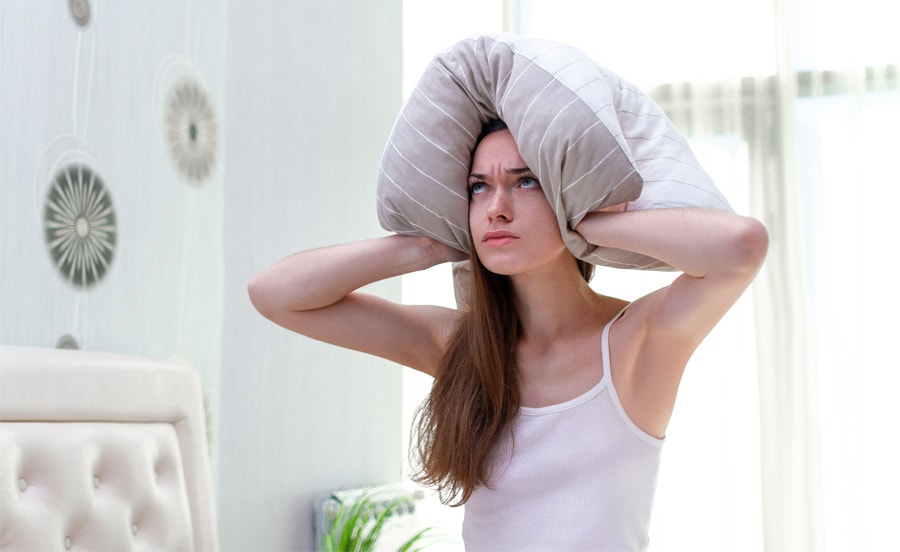 Other Lights and Sounds: Buzzing and Beeping Things: Your bedroom should be your sanctuary for sleep. It should ideally have no other function – unless you sleep with a partner. If you have a radio, TV, tablet, cell phone, computer, games console, or any other electronic devices that makes sounds during the night or have flashing or even steady lights in your bedroom, then remove them or turn them off. You might sleep easier if your TV or radio is on, but at least put them on a timer. If your TV or radio is on all night, it will detract from the quality of your sleep.
Blue light in particular can wake you up. Blue light suppresses the production of melatonin, the hormone that gets you to sleep, and this type of light also disrupts your circadian cycle. Ideally, get rid of all artificial light, but definitely turn off any blue lights in your bedroom, no matter how small they are.
Comfort: We have discussed environmental comfort above. Just as important is the comfort of your bed. Many will argue that making your bed comfortable for sleep is by far the most significant factor in sleep comfort and quality. This refers to the design of your bed, your mattress, your pillow, and any other bedding you use such as mattress toppers.
Drinks: Don't drink alcohol before bed in the belief that it will help you sleep. It may do, but once its effect wears off yr sleep will be disrupted during the night. Avoid alcohol late in the evening. Also, avoid coffee before bedtime: the caffeine will keep you awake, knocking you out of your routine. Also don't eat a large meal before bedtime, particularly a spicy one, or even a simple snack because your body will be focusing on digestion when it should be ready for sleep.
Making Your Bed Comfortable For Sleep
The comfort of your bed is the most important aspect of a restful night's sleep. People find that the right choice of bed, mattress, and bedding has a significant effect when trying to sleep and when they are sleeping. At InsideBedroom we offer you a choice between 75 different types of beds. Some people find one style of bed more comfortable than others. 
However, the mattress you use on your bed is significantly more important to your comfort than the bed design. An old, uncomfortable bed will be very unlikely to help you get into a deep, comfortable sleep. You need space to sleep well, and also the type of support most appropriate for your normal sleeping position and the type of support you need. This is particularly the case if you have an orthopedic issue such as scoliosis, neck pain, or lower back pain. Here are some examples:
Sleeping Position: It is important to choose the right mattress for your sleeping position. Read this – it explains a lot! Additionally, we have checked out and reviewed 8 mattresses for back sleepers, our 7 best mattresses for side sleepers, and our 6 best mattresses for stomach sleepers. There is no such thing as a 'best mattress' for all sleeping positions. Most people sleep on their side, then on their back and least people are stomach sleepers. If couples have different sleeping positions, then the best solution would be an adjustable split bed or get a King size bed with different twin mattresses side by side.
Orthopedic conditions can make a big difference in how easy you get to sleep and how well you sleep. For example, if you suffer from pain in your lower back, our suggestions in our best mattress for back pain review should help you. Perhaps you are a bit on the heavy or large side, and you tend to find your mattress too soft for you or that you bottom out onto the springs or foundation at the bottom of your mattress. Check out our article best mattress for large or heavy people.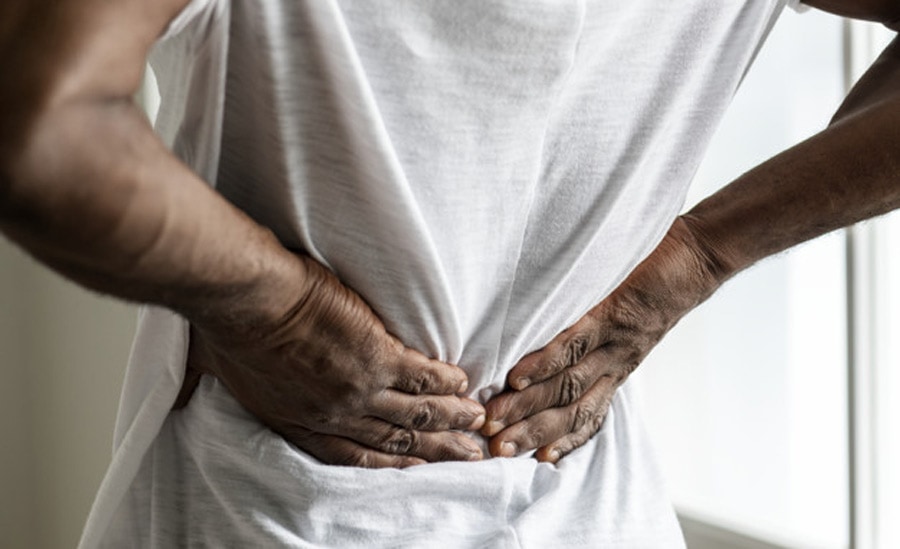 Scoliosis sufferers can find it extremely difficult to get any level of sleep comfort. Even if they finally do manage to drift off into sleep, any movement in bed can cause great discomfort and continual awakening. If you read our review of what we believe to be the six best mattresses for scoliosis, you should be able to make a choice that enables you to get more comfortable when trying to sleep and then getting a refreshing night's sleep.
Sleep Comfort and Sex: Many couples find sex helps them to sleep. Hopefully not during, but certainly after! This is one of our best tips for getting optimal sleep. The best way to be able to use sex as a sleep aid is to choose the best bed or mattress for sex. 
Adjustable beds: If you are a regular couple with different sleeping positions, a split King adjustable base allows two different types of twin mattresses to be used. You can find a selection in our review of adjustable beds here. These can be used such that each partner can use a mattress most suited to them. Thus, scoliosis or other orthopedic sufferers can sleep on a specialized mattress beside a partner with no need for one.
Set Up a Sleep Schedule
Finally, you should set up a sleep schedule and a nightly routine for sleep. The following are the more important components of a sleep schedule.
Sleep Comes First: Never skip sleep to exercise, read, or even study (other than as part of your routine.) Decide on a fixed wake-up time and decide on a bedtime that relates to your wake-up time. Stick to that same bedtime every night, and your body will soon get into the routine.
Have a Routine: Having a bedtime routine will rain your mind and body to prepare for sleep. For example, brush your teeth, put on your nightwear, take medication, and any other routine needing doing every night. Carry out this routine, with each step in the same order each night. Shut off your gadgets and gizmos such as cell phones, tablets, computers, and anything with a light, no matter how small.
Wind Down: Don't go straight to be after watching an exciting movie or some other activity, but give yourself 30 minutes to relax and wind down. You can do this while in bed, or before going to bed. Whichever you choose, stick to it every night. You can carry out some light stretching exercises read a book, meditate or listen to soft, soothing music. During this period you can slowly dim the lights – a light dimmer will facilitate this. Do it slowly to slowly increase the rate of production of melatonin – the hormone that helps you get to sleep.
It is important to stick to your set routine night after night. If there are any aspects of your schedule you want to change, then do it slowly or it can reduce the effect of your schedule. Make small changes only over time until your body adjusts to the new bedtime schedule.
Frequently Asked Questions: Sleep Comfort FAQs
Here are some of the questions our readers frequently ask us. They are all important, and you should know their answers.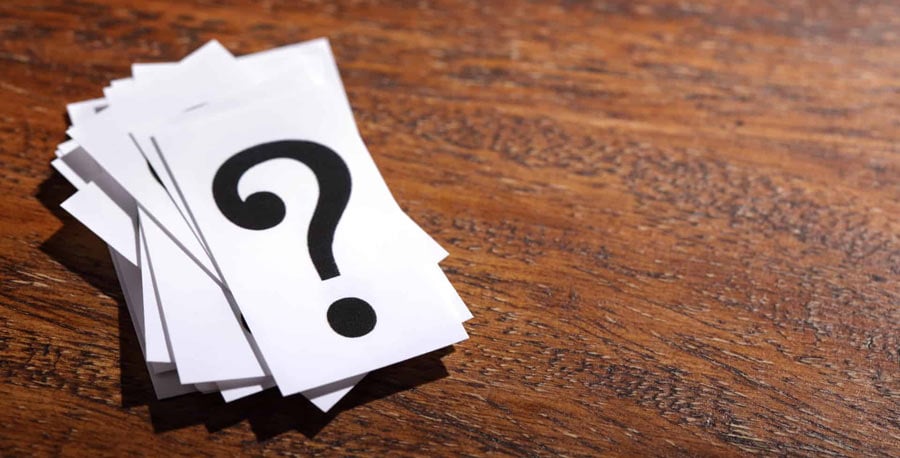 1. What is the best temperature for sleep?
Read the article. In it, we state that the best temperature for sleep for an adult is 16-18C or 60-65F. Read the article for our recommendations for children and babies.
2. What role does temperature play in sleep?
Your Circadian cycle assesses the level of light in your environment and your temperature. If your temperature is cool and it is dark, or getting dark, then it will decide to reduce your brain activity and let you sleep. If your temperature reached a certain level, then you will either not get to sleep or you will wake up if you are already sleeping.
3. What sleep position reduces indigestion?
Generally, sleeping on your left side will reduce digestion issues such as acid reflux. This is because in this sleeping position, your stomach is below your esophagus. If you sleep on the right, the muscles between your stomach and esophagus relax leading to reflux. On the left, gravity can return any escaped digestion acid back to your stomach, while this process is significantly slower if you sleep on your right. 

Leaked stomach acid can return to your stomach quicker than when on your right side, which is why the left is usually the best side to sleep on to avoid acid reflux. According to Sleepscore Labs, left side sleeping is preferred to the right side, although your back is the preferred sleeping position for reducing heartburn because your head is elevated above your chest. It also claims that back sleeping is the most healthy sleeping position. Stomach sleeping is the worst since it compresses your stomach, forcing the acid into your esophagus.
4. What Are the Signs of Poor Sleep Hygiene?
The main signs are finding it difficult to fall asleep, feeling tired and sleepy during the day, and frequently experiencing disturbances in your sleep. Another potential sign of poor sleep hygiene is experiencing inconsistency in sleep quality and how well you sleep night after night.
5. How Do You Practice Good Sleep Hygiene?
First of all, what is good sleep hygiene? It is about making your bedroom a welcoming place to be, setting a sleep schedule, eliminating noise and lights, and controlling your bedroom temperature and relative humidity. Fundamentally it is about optimizing your bedroom and your bedtime routine to meet your body's requirement for a pleasant environment conducive to helping you relax and fall asleep.
Sleep Comfort: Conclusion
Sleep comfort involves cultivating healthy daily sleep habits. A good night's sleep is important to both your physical and mental health. Follow the above tips to achieving optimal sleep, and stick to them, and you should find it easier to get to sleep, and feel more refreshed each morning. It is a simple matter of creating a regular sleep routine and eliminating those disturbing distractions that prevent you from sleeping. A good level of sleep comfort energizes you for the day to come. Consider your bedroom a place for sleep, not for watching TV or as an eating place, but as a place of rest with no distractions.